In this segment, we showcase the most notable albums out each week. Here are the albums out on June 28th, 2019:
Freddie Gibbs & Madlib, Bandana: This is the second collaborative project from Indiana rapper Freddie Gibbs and legendary hip-hop producer Madlib, two very different artists who work surprisingly well together, as they proved on one of the most essential rap projects of the decade, the critically acclaimed 2014 album Piñata. If that's not enough to get you excited, Bandana also features collaborations with Pusha T & Killer Mike, as well as Black Thought, Yasiin Bey, and Anderson .Paak.
Thom Yorke, ANIMA: Thom Yorke's third solo album is an accompaniment to the 15-minute short film of the same name directed by Paul Thomas Anderson, who has frequently collaborated with none other than Radiohead guitarist Johnny Greenwood. Produced by Nigel Godrich, the 48-minute album is set to be quite different from Yorke's piano-led soundtrack for Suspiria, and more akin to the strange electronic sounds the Radiohead frontman has been experimenting with for a while.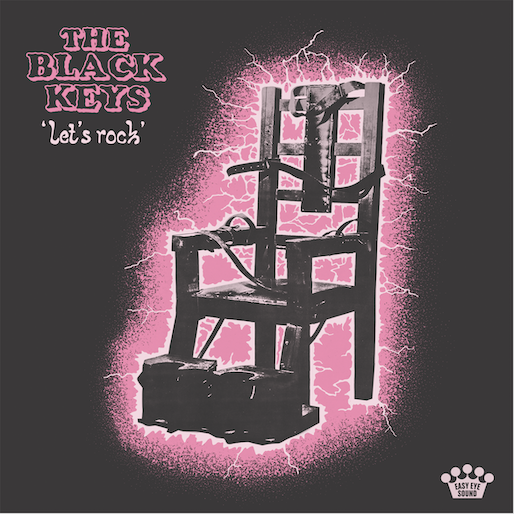 The Black Keys, Let's Rock: The title of The Black Keys' latest album is straightforward, and so, it seems, are the songs on it. Let's Rock is the band's ninth studio album and the first since 2014's Turn Blue, which saw them experiment with psychedelic and soul music. Employing a stripped back rock n' roll sound composed of just guitar and drums, it's the first time in a decade that they've made an album without the help of producer Danger Mouse. Drummer Patrick Carney called it "an homage to electric guitar". Let's hope it's a good one.
Kim Petras, Clarity: Up-and-coming pop sensation Kim Petras' latest is a 12-track collection of tracks that have been slowly dropping over the past few weeks. Petras puts her own twist on the instantly recognizable early 2000s pop sound by exploring deeply personal themes about being transgender and experimenting with new musical directions beyond her bubblegum pop beginnings.
Summer Cannibals, Can't Tell Me No: Portland rock band Summer Cannibals return with a follow-up to their 2016 album Full Of It, which was their first for the legendary feminist punk label Kill Rock Stars. If infectious lead single 'Can't Tell Me No' is any indication, this one's definitely gonna rock just as hard.
Other albums out today: Ingrid Michaelson, Stranger Songs; Julia Michaels, Inner Monologue Pt. 2; Poppy, Choke EP; Horse Jumper of Love, So Divine.