There's a particular criticism people like to throw at Hollywood: sequels. Well, that, and remakes. Too many of them. That criticism, of course, is not at all unfounded. According to research by Stephen Follows, the percentage of the top 100 grossing films that were sequels or prequels has been steadily increasing from 2005 to 2017, from 9% to a whopping 30%. (Interestingly, the opposite is true for reboots and remakes, which have been falling out of favour since the mid-2000s.) It's not surprising 2019's summer blockbusters are almost devoid of any original material, with Hollywood revisiting Spider-Man, The Fast and The Furious, The Lion King, Alladin, Toy Story 4, and X-Men. You get the gist.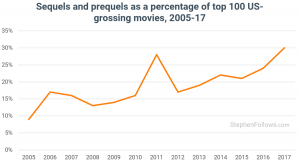 The story becomes especially interesting when we look at the animation world in particular. Pixar Animations has always championed original material, and yet one-third of their output has been sequels, which have generally been received less favourably – Cars 2 was infamously the first Pixar film not to be nominated for an Oscar. Thought pieces were written with titles like 'How Pixar Became a Sequel Factory'. Disney also has a long history of sequels, but they've never been the focus of the studio: beginning with The Return of Jafar in 1994, Disney MovieToons animation produced a bunch (56, to be exact) of direct-to-video sequels, prequels, and everything in between. The purpose of these was clearly to make more money by capitalizing on the studio's original material, but with the lack of any theatrical release, it's safe to assume they weren't meant to be taken as seriously. This seems to be changing, though, not just because of Frozen 2 coming out later this year but also with all those much-talked-about live-action adaptations.
There's no denying numbers, but here's the thing: Is this really a problem? Unless the whole market becomes saturated with sequels at the expense of original material (in which case we'd also have to demonize adaptations, which make up 50% of movies), all that really matters is whether profit comes before quality. Are, say, Pixar sequels as good as the originals? With the exception of Cars 2, the critical reception for every Pixar has been generally positive, if somewhat more lukewarm in the case of Monsters University and Cars 3. (Then again, you can say the same about originals like Brave and The Good Dinosaur). Even if those sequels are considered to be well-made, they're still seen as inferior to the original (see Incredibles 2).
And then there's the Toy Story franchise, the fourth-top-grossing animated franchise, which crushes that theory altogether. It's funny that Disney envisioned Toy Story 2 as another direct-to-video sequel, considering it is one of the few sequels critics deem better than the already iconic original, according to The Pixar Touch author David A. Price. And then, to top it all off comes Toy Story 3, which the Rotten Tomatoes consensus called "a rare second sequel that really works."
So, okay. Perhaps Toy Story is just the exception that proves the rule. Perhaps it's just a perfect trilogy that must not be further tailored with. Except it was, with the release of Toy Story 4 this June. It's not hard to see why people were worried about Toy Story 4, as Toy Story 3 offered an incredibly moving and satisfying conclusion to the franchise. A fourth installment couldn't possibly be anything more than a cash-grab based on a one-off adventure starring a silly-looking spork, right? So why not just leave the series alone?
And yet… Toy Story 4 was released to universal acclaim. Critics praised its gorgeous animation, character-driven story, engaging humour, and entertaining performances. This time, the Rotten Tomatoes consensus pointed out that the film "manages the unlikely feat of extending – and perhaps concluding – a practically perfect animated saga." The implication being that, against all odds, Pixar has not only managed to deliver but also to reinvent itself. Note also the phrase "perhaps concluding": Pixar might as well churn out another one of those, and even if people are once again not so sure about the idea, they probably won't be disappointed by the execution.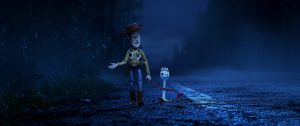 Which brings me back to my main point: there's nothing inherently wrong with sequels. Storytelling does not necessarily decrease in quality the further the narrative progresses; if anything, it's an opportunity for it to become more meaningful and profound. This might be harder to achieve with feature-length films than something like a TV show, but it all depends on how the production team handles it. The Pixar team recognized what was still left to be explored in the franchise and how characters could grow in ways that audiences might not expect but will ultimately be moved by. What "perhaps concluding" really means is that though every movie probably needs a conclusion, whether that conclusion is or should also be the end of the franchise is not really up to the fans or the executives but to the artists themselves. Toy Story 4 may have sounded like a bad idea, but it wouldn't have been a good film if it was made just because executives thought it would sell tickets regardless.
I'm not advocating that every movie should be part of a franchise, or that it's a good thing if Hollywood becomes oversaturated with nothing but sequels. Of course, there's a limit. In an interview with Vanity Fair, Stranger Things' Gaten Matarazzo was asked if he thinks the Upside Down is part of the Multiverse. "What do you mean?" he replies. "Like, maybe it's part of the Marvel Universe?" the interviewer retorts. Now, that's a scary thought. Imagine if all fictional stories were somehow interconnected for the sole purpose of Disney making more money. But that doesn't mean that we should prejudge the quality of sequels simply based on the fact that there are too many of them, or because we're afraid of seeing the characters we love grow.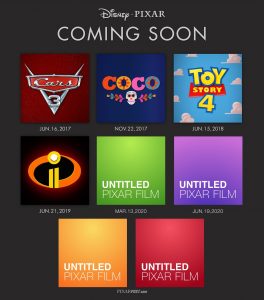 That said, it's great news that Pixar recently announced they will only develop original movies for the foreseeable future. It's absolutely a necessary thing. Their upcoming film Onward is scheduled for release March 2020, and for all we know, neither Tom Holland nor Chris Pratt who lend their voices will be reprising their roles from the Marvel Cinematic Universe. Following that, there are four projects in Pixar's calendar between 2020 and 2022, ensuring at least three years of original material. Let's just not sigh in disappointment the moment one of them becomes a franchise and instead give it a fair chance. It might just lead to the next Toy Story.