Disclaimer: This review discusses plot points for Avengers Endgame and Spider-Man: Far from Home – please watch the films first to avoid spoilers.
Avengers Endgame was undeniably a momentous film. It rapidly became the second-highest-grossing film of all time and the must-see event of 2019. Marvel, guided by the Russo brothers, had carefully constructed a spectacular, heart-wrenching and, more importantly, fitting finale and tribute to the past 21 films in the MCU (Marvel cinematic universe) and the prior ten years of Marvel. It was a pivotal cinematic project that will be discussed for many years to come and I'm sure will be replicated – whether it will have the same impact, is yet to be seen. As the film faded to black and the credits rose, it felt inevitable to question whether Marvel would ever be able to climb to the same cultural and cinematic peak of (what is now known as) the "Infinity Saga".
These reasons are exactly why I embraced Spider-Man: Far from Home with a sense of trepidation. Perhaps the biggest question that requires answering is: does it meet the blockbuster heights of its predecessor? Not even close. But does that make it a bad film that's without merits? Not necessarily.
Set to be the start of a new Marvel era, the film commences in true Marvel fashion with an enticing cold open, which involves Nick Fury ( Samuel L. Jackson), a linchpin of the infinity saga, meeting Mysterio/Quentin Beck (Jake Gyllenhaal), a new and fiendishly deceptive villain. As the score escalates and Mysterio removes his mask, he insists that "you don't want any part of this", which feels as much aimed at the audience as it does Nick Fury. This is a Marvel superhero film after all – of course, we want a part in it.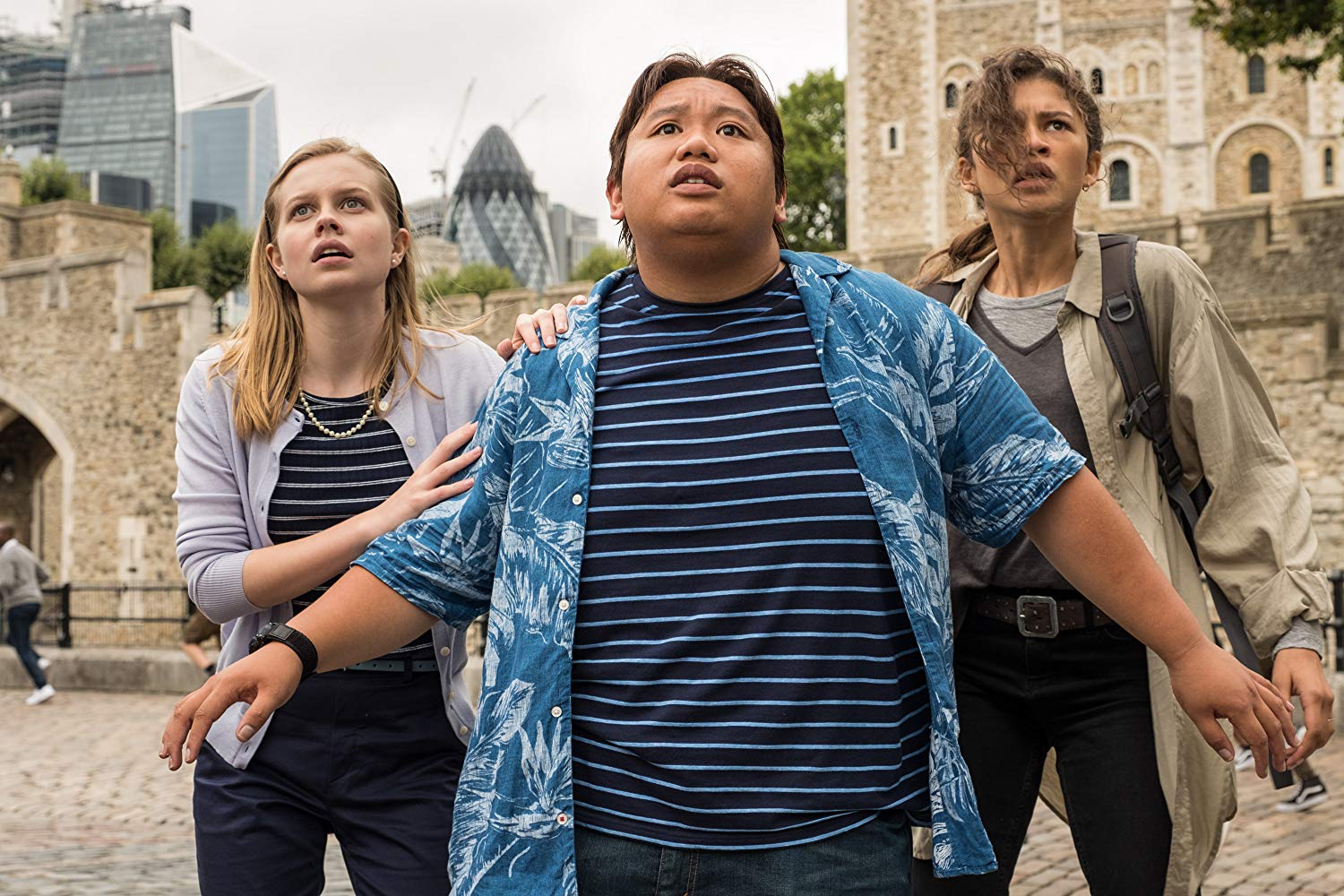 As the title implies, the film entails sending Peter Parker, aka Spider-Man (Tom Holland), on a school trip around Europe, which is far from the New York City landscape that's typically associated with Spider-Man and Marvel generally. The differing settings, including London, Venice and Budapest, are on the whole a welcomed change. Though at times, especially when Venice is brutally destroyed, there is a tint of American barbarism, the new spaces introduce a compelling, yet simplistic new theme: how will Spider-Man cope in a space that's literally far from home.
This also links nicely with the film's overarching issue of whether with Iron Man (played by the formidable Robert Downey Jr) gone, can Spider-man and, by extension, Tom Holland follow in his footsteps. Thankfully for Marvel, Holland seems to be a quick-witted, captivating and energetic individual who may be up to it. The film largely rests on his shoulders and rightfully so. He adds a boyish charm that makes CGI-led action sequences enthralling as well as providing the emotional depth that Marvel so often relies upon. Though his principal aim- to tell MJ (Zendaya) his feelings for her- is somewhat cliche,  Holland manages to make his attempts endearing and relatable. Just as Jackson's presence provides a recognisable comfort, when Parker plays with Iron Man's technology to construct a suit or places on his glasses, one can't help but feel (as many have hoped) that the Marvel cinematic universe is in safe hands.
Disappointingly, however, many of the jokes don't quite hit the right notes. The film seems to be confused about who its target audience is. It contains mature, almost pornographic, references that feel aimed at the older Deadpool-loving audience mixed with overused, immature jokes, including one about Spider-Man's "spidey tinkle", that seem to be for the younger market. As a result, the film doesn't exactly fully accomplish either well. Instead, it appears confused and, though some jokes are humorous, they eventually become tedious.
Nevertheless, Gyllenhaal's Mysterio is an undeniably redeeming factor and a villain that has a presence to match the likes of the infamous Thanos (Josh Brolin) and Loki (Tom Hiddleston). Though his flying through the air and the ensuing green smoke is equally captivating, it's when the iconic fish-bowl mask is removed that Gyllenhaal really comes to life. The character provides the conventional enemy for Spider-man to defeat but also, as is typical for Marvel, provides a motivation that is grounded in reality and, in truth, is not entirely unreasonable. Marvel consistently tread carefully along this boundary with their villains and I don't think it's ever been as successfully achieved nor as enjoyable as in this film- largely due to Gyllenhaal's fascinating performance. Mysterio also provides, in an age of "fake news" and post-truth politics, a clever, self-referential commentary on image-making and the deceptiveness of individuals and the media, which rings perfectly in the post-credit cliffhanger that sees J.K. Simmons in a cameo as J. Jonah Jameson, a role he previously played in Sam Raimi's Spider-Man trilogy.
Spider-Man is more than a "spidey tinkle" away from its Endgame predecessor, but thanks to Holland and Gyllenhaal, it's not too far from the Marvel home that many know and love.