In this weekly segment, we review the most notable albums out each Friday and pick our album of the week. Here are this week's releases:
Album of the Week: Bon Iver, i,i
On i,i, all the different sounds Bon Iver have dipped their toes in come together, from the intimate, staggeringly gorgeous folk of 2008's break-out For Emma, Forever Ago, all the way to 2016's equally magnificent 22, A Million, which saw Justin Vernon manipulating his voice and experimenting heavily with electronics. That said, i,i is barely if at all experimental; in fact, it's Bon Iver at their most accessible, as Vernon delves into the pop sensibilities he's demonstrated as a producer on other projects, including Kanye West's Yeezus and Chance the Rapper's new album, especially on tracks like the joyful 'U (Man Like)'. But it does combine the electronics and jazzy instrumentation of 22, A Million with a more straightforward vocal delivery and strong hooks to often stunning effect, as in the stand-out 'Holyfields,' which features Vernon impressively reaching for the highest note he can hit as he sings "If it's all that you don't do". Throughout the album, his delivery is more front and center than ever, bringing joy and life to these tracks. 'Hey, Ma' is simultaneously the most radio-friendly and the most transcendent cut, while the James Blake collaboration, 'iMi', sticks to you with its soaring, utterly magnificent chorus. "Living in a lonesome way/ Had me looking other ways," he sings in the post-chorus over an acoustic guitar, and you realize this Justin Vernon is not that different from the guy whose music we fell in love with eleven years ago.
Rating: 8/10
Highlights: 'iMi', 'Holyfields,', 'Hey Ma', 'Nahem', 'Marion', 'Salem'
Slipknot, We Are Not Your Kind
As far as nu-metal half-masquerading as extreme metal goes, it doesn't get much better than this. Slipknot's sixth full-length album is arguably their best: an unexpected combination of everything fans have been asking for, and more importantly, just enough experimentation to sway skeptics who might roll their eyes at Slipknot's instantly recognizable brand of heavy metal. The catchy 'Unsainted' is the perfect single to kickstart the album and grab the listener's attention, which follow-up 'Birth of the Cruel' retains with its pounding rhythm, ominous guitars, and career-defining lyrics: "We are the bitter, the maladjusted and wise/ Fighting off a generation too uptight/ We're all dressed up with nobody to kill". We Are Not Your Kind is filled with Slipknot's signature blend of singing and screaming, roaring guitars and memorable hooks (there's even a 'Snuff'-reminiscent ballad, 'Liar's Funeral'). But what elevates this from just a decent Slipknot release to a great album worth listening to from start to finish is the extra effort the band have put in to embellish their sound, be it with ambient noise or unpredictable genre experimentation ('Spiders' stands out in that regard), and the growth they show conceptually. It is an album about maturing and learning to live with the depression that's been plaguing you for years, having learned its tricks and trying your best not to give into it. It's Slipknot at their darkest and most focused.
Rating: 8/10
Highlights: 'Spiders', 'Unsainted', 'Nero Forte', 'Critical Darling', 'Liar's Funeral', 'Solway Filth'
Marika Hackman, Any Human Friend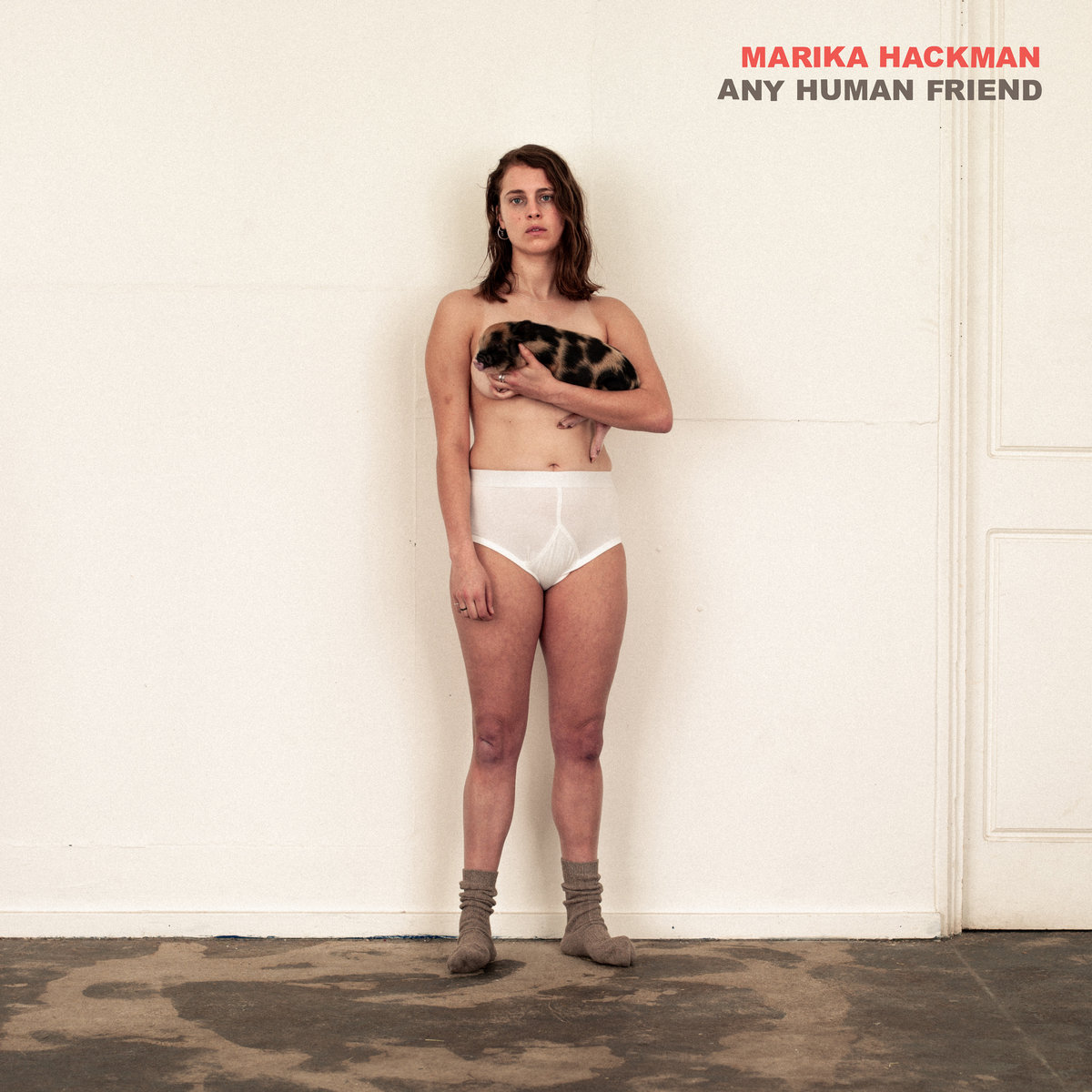 Were it not for the somewhat scuzzy echo of the guitar chords, 'wanderlust', the intimate acoustic track that opens Marika Hackman's new album, would not sound all that different from the atmospheric, airy, and wonderfully melodic brand of indie folk the artist started out with on her debut, We Sleep at Last (in fact, it sounds eerily similar to the stand-out single 'Skin'). But soon enough, it's clear that Hackman is not the same artist. With 2017's I'm Not Your Man, she not only expanded her musical horizons by delving into different genres, but also displayed a refreshingly bold and often playful face that had been lurking under the surface. Co-produced by David Wrench (Frank Ocean, The xx, Let's Eat Grandma), who gives a welcome pop edge to the album (especially on 'the one'), Any Human Friend is yet another step forward for the London-based singer-songwriter, as it finds her at her most brazenly confident and focused. As she did on 'Boyfriend' off I Am Not Your Man, Hackman tries to break the taboos around homosexual relationships, this time by drawing attention to her unabashedly sexual lyrics: "Eating, moaning/ We go down on one another," she sings on 'all night', while 'hand solo', a song about female masturbation, includes the caustic line: "I gave it all/But under patriarchal law/ I'm gonna die a virgin". But as the album unfolds, it becomes clear that there are more emotional layers to the album that are deeply universal: "Lately I've been trying to find/ The point in human contact/ I get bored like that," she sings on 'i'm not where you are', evoking a relatable kind of millennial malaise.
Rating: 8/10
Highlights: 'the one', 'i'm not where you are', 'wanderlust', 'hand solo', 'conventional ride'
The Regrettes, How Do You Love?
Like their UK counterpart, Honeyblood, Los Angeles-based punk band The Regrettes take their riot grrrl influences and utilize them to create infectious, sharp pop-punk music with a feminist twist. Frontwoman Lydia Knight is just 18 years old, and yet the band is already two albums into their career, has signed to Warner, and lost four members in as many years. Their sophomore effort, How Do You Love?, opens with a lovely spoken-word piece by Knight: "Are in love?" she says. "Do you feel it in your stomach? Does it twist and turn and scream and burn/ And start to make you cry, but you like it?". Before you know it, you're thrown into the infectious 'California Friends', which playfully explores the insecurities that may come with same-sex relationships in modern society. Right after it we get yet another fun and catchy single, 'I Dare You'; like many moments on the album, it does sound suspiciously familiar (in this case, the guitars sound as if they're taken straight out of The Strokes playbook), but the youthful energy is so palpable and captivating that there's really nothing to complain about. You can say the same about 'Pumpkin', whose chorus I'm sure someone will point out sounds like another song I can't make myself remember, but it's just as enjoyable regardless. Unfortunately, the album doesn't hook you from front to back; the formula does grow stale towards the end, and you might find yourself tuning in and out around 'More than a Month'. But the highlights make it well worth a listen, and the attempt to capture the complexities of modern love is admirable if not fully convincing.
Rating: 7/10
Highlights: 'California Friends', 'I Dare You', 'Pumpkin', 'Stop and Go'