In this segment, we showcase the most notable albums out each week. Here are the albums out on August 30th, 2019:
Lana Del Rey, Norman Fucking Rockwell: After being given a false release date back in March, the much-anticipated new album by Lana Del Rey is now out. Named after the American artist Norman Rockwell, the album was co-produced by Jack Antonoff, who also co-produced Taylor Swift's latest album that was released last week, and features contributions from Zach Dawes, Andrew Watt, and longtime Del Rey collaborator Rick Nowels. Six tracks from the album have already been shared since last year, including 'Mariners Apartment Complex', 'Venice Beach', and 'Hope is a Dangerous Thing for a Woman to Have – But I Have It'.
Tool, Fear Inoculum: It seemed as if it would never happen. Their first album in 13 years, Fear Inoculum is the prog metal band's long-awaited follow-up to 2006's 10,000 Days. The delay was reportedly due to a lawsuit as well as other commitments, while Maynard James Keenan stated that the band's indecisiveness was also to blame. The concept of the number seven is one of the main themes running through the album, which has seven tracks and is just short of 80 minutes, with each track featuring multiple segments and different time signatures. We got our first taste of the album with the title track, which was released on August 7th.
Common, Let Love: Having just released a memoir titled Let Love Have the Last Word, the iconic American rapper Common is also accompanying it with the release of his 12th musical project after nearly two years of silence. "It's inspired by the book that I just released. I started this album because my team was like, 'With the release of the book, maybe you should do some music' and it kinda really sparked me in a way. This book was something really personal and I was going to places that I never went to in my life. So I was thinking as an artist to be able to do the same thing," he explained during a listening event. The book has garnered attention as Common opens up about being molested as a child and the trauma that has come with that.
Ezra Furman, Twelve Nudes: Following up last year's Transangelic Exodus, Ezra Furman has released his 11-track effort Twelve Nudes, which in a press statement was described as a "'spiritually queer' punk record". "It's the sound of me struggling to admit that I'm not okay with the current state of human civilization, in which bad men crush us into submission," Furman explains. "Once you admit how bad it feels to live in a broken society, you can start to resist it, and imagine a better one." Unlike Transangelic Exodus, which explored a lot of the same feelings, the new album was reportedly recorded more quickly and impulsively – "it is "a 'body' more than a 'mind' record – more animal than intellectual."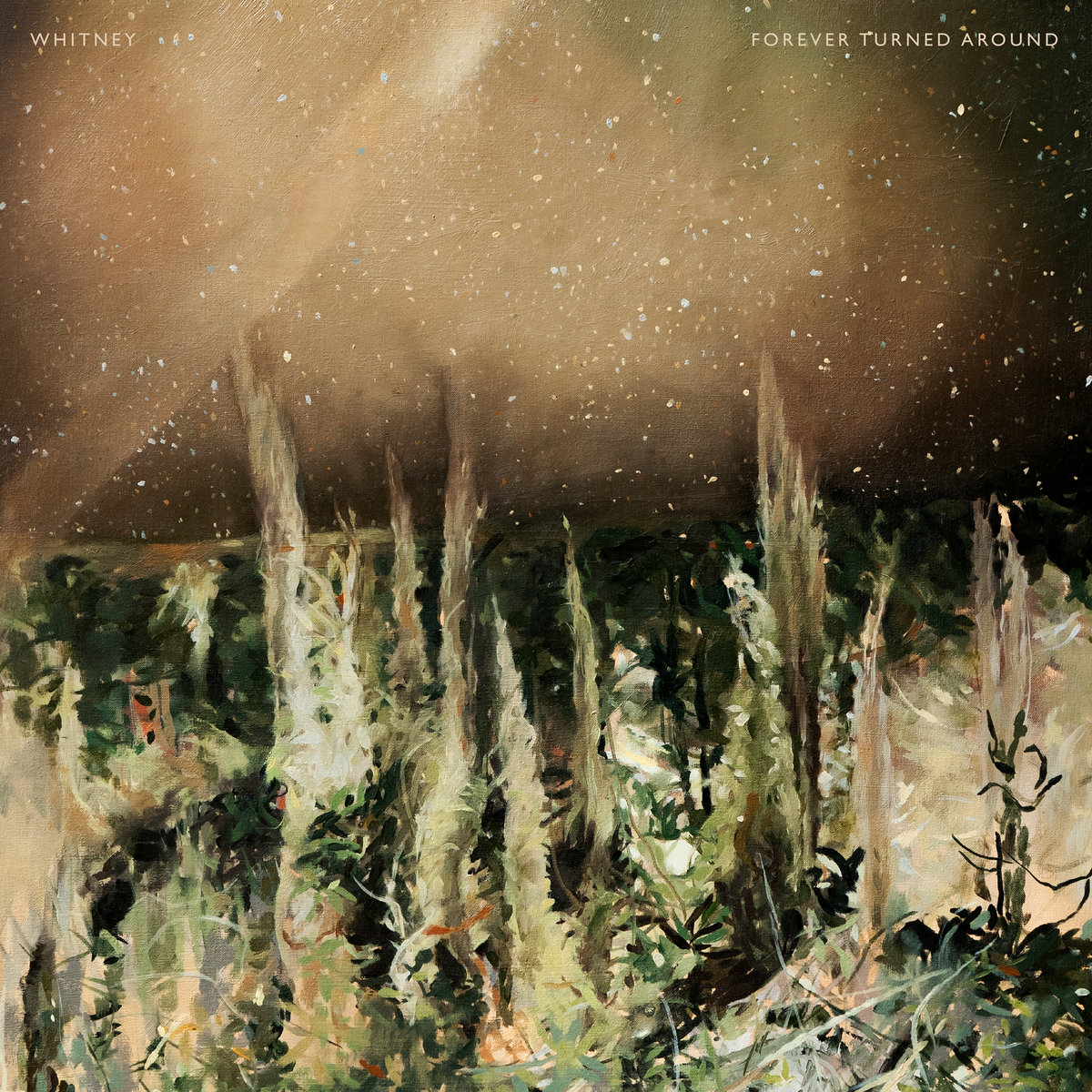 Whitney, Forever Turned Around: This is the indie-folk band's second full-length release following up their critically acclaimed debut Light Upon the Lake. It came together over several sessions across the US, with producers Bradley Cook (Hand Habits, Hiss Golden Messenger) and Jonathan Rado (Weyes Blood, Father John Misty) lending a hand to the main duo consisting of lead singing drummer Julien Ehrlich and lead guitarist Max Kakalek.
Other albums out today: Pharmakon, Devour; Boy Scouts, Free Company; G-Flip, About You; Sheryl Crow, Threads; Steve Roach, Bloom Ascension.