In this segment, we showcase the most notable albums out each week. Here are the albums out on September 6th, 2019: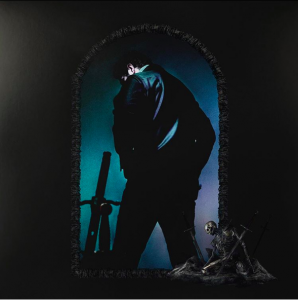 Post Malone, Hollywood's Bleeding: The latest release from superstar Post Malone is a 17-track follow-up to his 2018 album, Beerbongs & Bentleys. It features the already-released single, 'Circles', while the tracklisting reveals a track featuring Ozzy Osbourne and Travis Scott, as well as other contributions from the likes of Halsey, Future, SZA, Young Thug, Swae Lee, and more. Post Malone's star-studded third album also features hits 'Wow' and 'Sunflower', the latter of which was featured on Spider-Man: Into the Spider-Verse.
Iggy Pop, Free: This is the eighteenth studio album from American punk icon Iggy Pop following his critically acclaimed 2016 album Post Pop Depression. "This is an album in which other artists speak for me, but I lend my voice," Iggy says. "By the end of the tours following Post Pop Depression, I felt sure that I had rid myself of the problem of chronic insecurity that had dogged my life and career for too long. But I also felt drained. And I felt like I wanted to put on shades, turn my back, and walk away. I wanted to be free." As a result, the album is  more "uniquely somber and contemplative" than his previous releases.
Bat for Lashes, Lost Girls: Singer-songwriter Natasha Kahn, aka Bat for Lashes, returns with her fifth studio album titled Lost Girls, her first since 2016's The Bride. The album was teased on social media, with one video featuring a number for a hotline that, when dialed, asked callers to leave a message about a lost girl called Nikki. Kahn has drawn inspiration from 80s culture for the record, citing influences such as Bananarama, Cyndi Lauper, The Blue Nile and film composer John Williams.
Frankie Cosmos, Close it Quietly: Indie folk group Frankie Cosmos have released their fourth studio effort, Close it Quietly, out now via Sub Pop. Co-produced by Gabe Wax, a press statement describes the album, which follows last year's Vessel, as "a continual reframing of the known, taking the band's trademark micro-universe and upending it, spilling outwards into a swirl of referentiality that's a marked departure from earlier releases, imagining and reimagining motifs and sounds throughout the album."
Other albums out today: Mahalia, Love and Compromise; Sleeping with Sirens, How it Feels to Be Lost; MUNA, Saves the World; Earthgang, Mirrorland.