In this monthly segment, we showcase the best albums of each month. Here are our picks for October, 2019:
Album of the Month: Nick Cave & the Bad Seeds, Ghosteen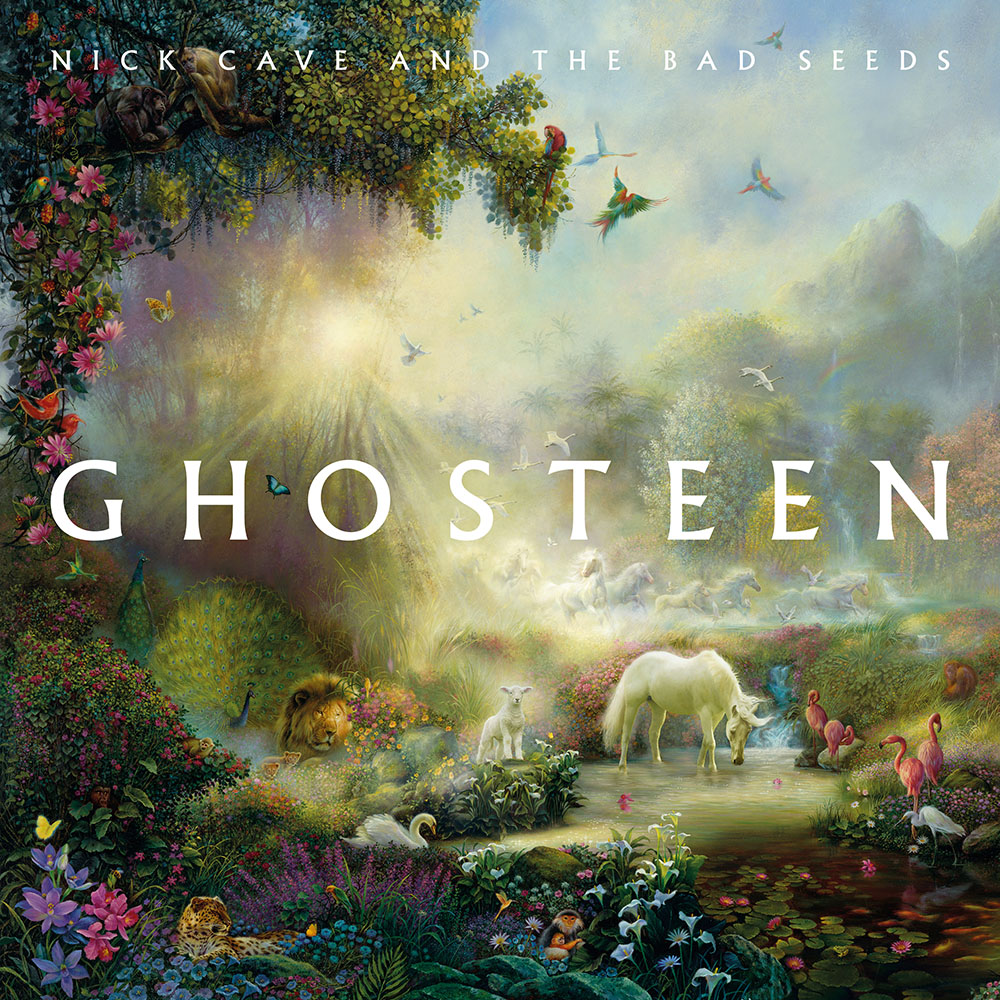 "Peace will come in time," Nick Cave repeats on the opening track of his seventeenth studio album with the Bad Seeds. If 2016's Skeleton Tree was about dealing with grief in the immediate aftermath of the death of his teenage son, Ghosteen is about the long healing process that follows. Skeleton Tree was mostly written before the tragic incident and recorded after it, so grief hung over the album like a dark cloud. But the skies seem to have cleared on Ghosteen, and the Bad Seeds' ethereal synths and transcendent vocal harmonies allow us to ascend to the heavens along with Cave, a sailor in a galleon ship, a "long lonely rider across the sky" searching for hope. As in Skeleton Tree, Cave still uses allegory and figurative language to deal with his own trauma — the opening track is a song about Elvis Presley, for example — but overall, he confronts his loss in a remarkably direct manner. Death is no longer a character in this era of Cave's career, but something profoundly real. And yet it is also a spirit — what Cave calls Ghosteen — "I am within you, you are within me/ I am beside you, you are beside me," he intones on 'Ghosteen Speaks'. But a few tracks later reality strikes him: "I am here and you are where you are." Sonically, the mood of the album is meditative, spare, and often serene, and it is that, if anything, that gives the listener some kind of assurance that peace will come when Cave sings the final lines of the album. It is implied that ultimately solace will arrive not in the form of some kind of metaphysical spirit but perhaps through collective grief: "For we are not alone it seems," Cave sings on 'Galleon Ship': "So many riders in the sky."
Highlights: 'Spinning Song', 'Waiting for You',  'Galleon Ship', 'Ghosteen Speaks', 'Ghosteen', 'Fireflies', 'Hollywood'
Angel Olsen, All Mirrors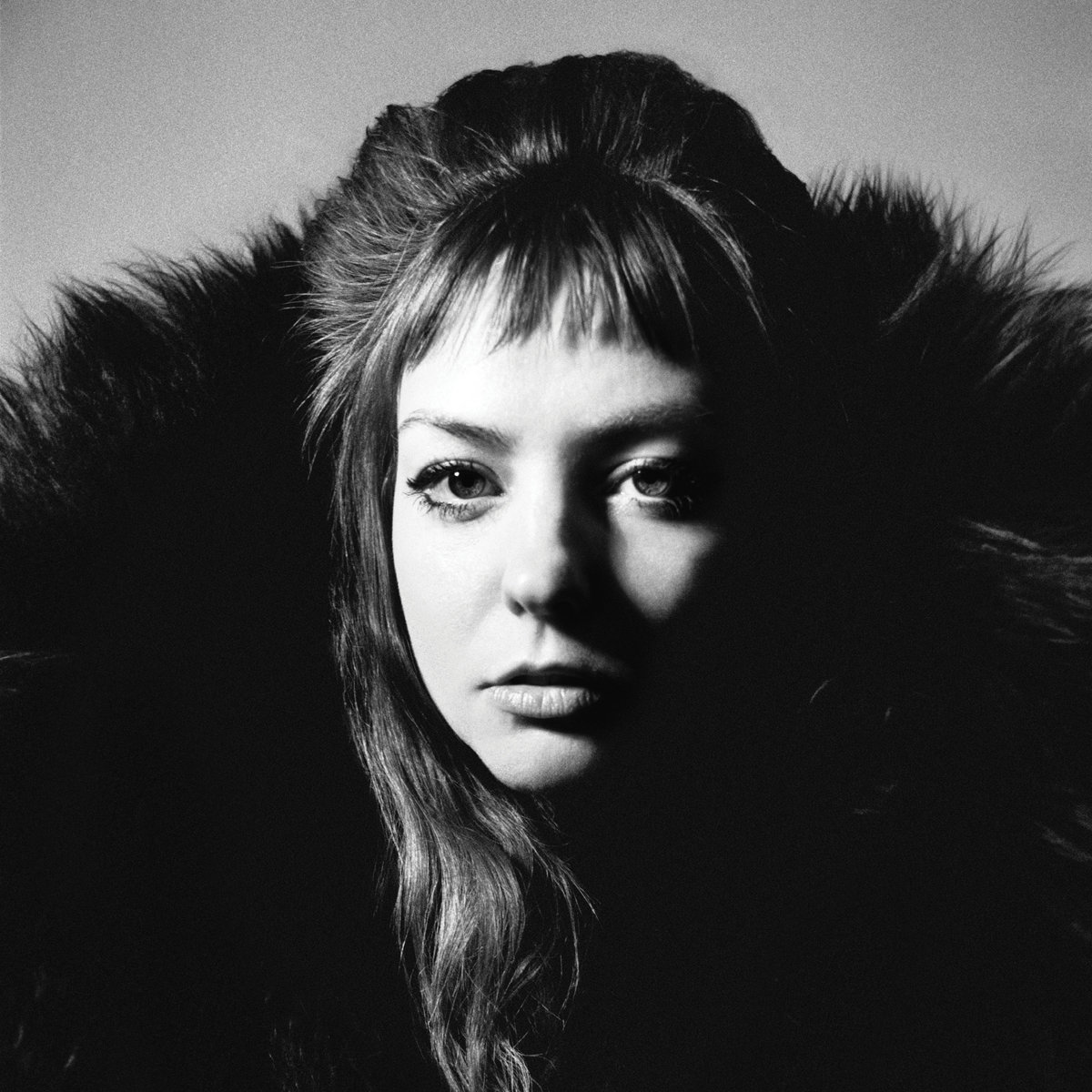 All Mirrors is without a doubt Angel Olsen's widest project in scope, and perhaps also one of her wildest. The follow-up to 2016's excellent and guitar-heavy My Woman finds the singer-songwriter employing more synths and a lush 12-piece string section that often gives dramatic weight to the album. But it's obvious that at their core, these compositions are the result of deep personal introspection. Indeed, as with her previous albums, she started working on the album almost entirely alone, focusing on stripped-back songwriting. It's only after its completion that Olsen recorded a second version of the album, with orchestral arrangements from Ben Babbitt and Jherek Bischoff. On All Mirrors, she confronts the realization that concepts of identity and romance that we reflect upon can be nothing but illusions. "How time has revealed how/ Little we know us," she sings on 'Spring'. Elsewhere, she confronts heartbreak with a dark sense of humour: "You just wanted to forget/ That your heart was full of shit." Regardless of the instrumentation that surrounds her – whether it is the imposing strings on 'Impasse' or the quietly atmospheric, late-night-jazz melodies of 'Endgame', Olsen's vocal presence is breathtakingly compelling, finding power in both intensity and vulnerability. Despite its presentation – in this version at least – All Mirrors is one of Olsen's most personal records, and nothing short of a revelation.
Highlights: 'Lark', 'All Mirrors', 'Too Easy, Spring', 'What It Is', 'Summer', 'Impasse', 'Endgame'
Danny Brown, uknowwhatimsaying

¿
Following an album as boundary-pushing and masterful as 2016's Atrocity Exhibition is no easy feat. But certainly, no-one anticipated a rapper as left-field and cutting edge as Danny Brown to follow that up by collaborating with legendary A Tribe Called Quest producer Q-Tip, who's known for a somewhat more accessible sound. While uknowwhatimsaying¿ is much more laid-back and not nearly as experimental as Atrocity Exhibition, the album's distinctly old school hip hop vibes are a welcome and enjoyable direction in the age of SoundCloud rap, proving Brown's versatility as an artist. The production is tight all around, and Brown's lines are as witty as ever, though not nearly as dark or introspective as Atrocity Exhibition. It's unfair to compare the two projects, though; uknowwhatimsaying¿ succeeds on an entirely different front. It's filled with some of the rapper's most hard-hitting and well-executed bangers, complemented by a variety of great features – from established acts like Run the Jewels on the head-bobbing highlight '3 Tearz', JPEGMAFIA on the magnetic 'Negro Spiritual', and Blood Orange on 'Shine', to exciting newcomers like Nigerian artist Obongjayar. It takes a few tracks for the record to fully pick up momentum, but when it does, cuts like 'Savage Nomad' and 'Best Life' are just infectiously gratifying.
Highlights: 'Dirty Laundry', ' 3 Tearz', 'Belly of the Beast', 'Savage Nomad', 'Best Life', 'Negro Spiritual'
Big Thief, Two Hands
One of the main challenges of releasing two albums in the same year is being able to differentiate between the two so that it doesn't just feel like a double album. The fact that Big Thief have managed to follow up U.F.O.F with an almost equally strong project — one whose sonic landscape feels complementary yet unique in its own right  — is a remarkable achievement, especially since that album is hands down (pun very much intended) one of the best albums of the year. U.F.O.F. was quite dynamic in its sound — that unexpected scream in the middle of 'Contact' is unforgettable — but on the whole, it was a more conceptual effort that was consistent in its intimacy and stripped-down in nature. Two Hands, on the other hand (last one, I swear), is more varied in sound and wider in focus, from the familiar vulnerability of 'Cut My Hair' to the lullaby-like opener 'Rock and Sing' to the absolutely explosive 'Not', an undeniable highlight on the album that reaches electrifying heights thanks to Adrianne Lenker's emotive performance and Buck Meet's unhinged guitar solo. This feels more like a collaborative effort, but a no less personal one — the backbone of the band's musical chemistry is emotional interconnectedness. Two Hands continues a creative streak that no other contemporary folk-rock band has been able to reach, and cements Big Thief's status as one of the most authentic and compelling acts working today.
Highlights: 'Not', 'Rock and Sing', 'The Toy', 'Shoulders', 'Wolf', 'Cut My Hair'
Richard Dawson, 2020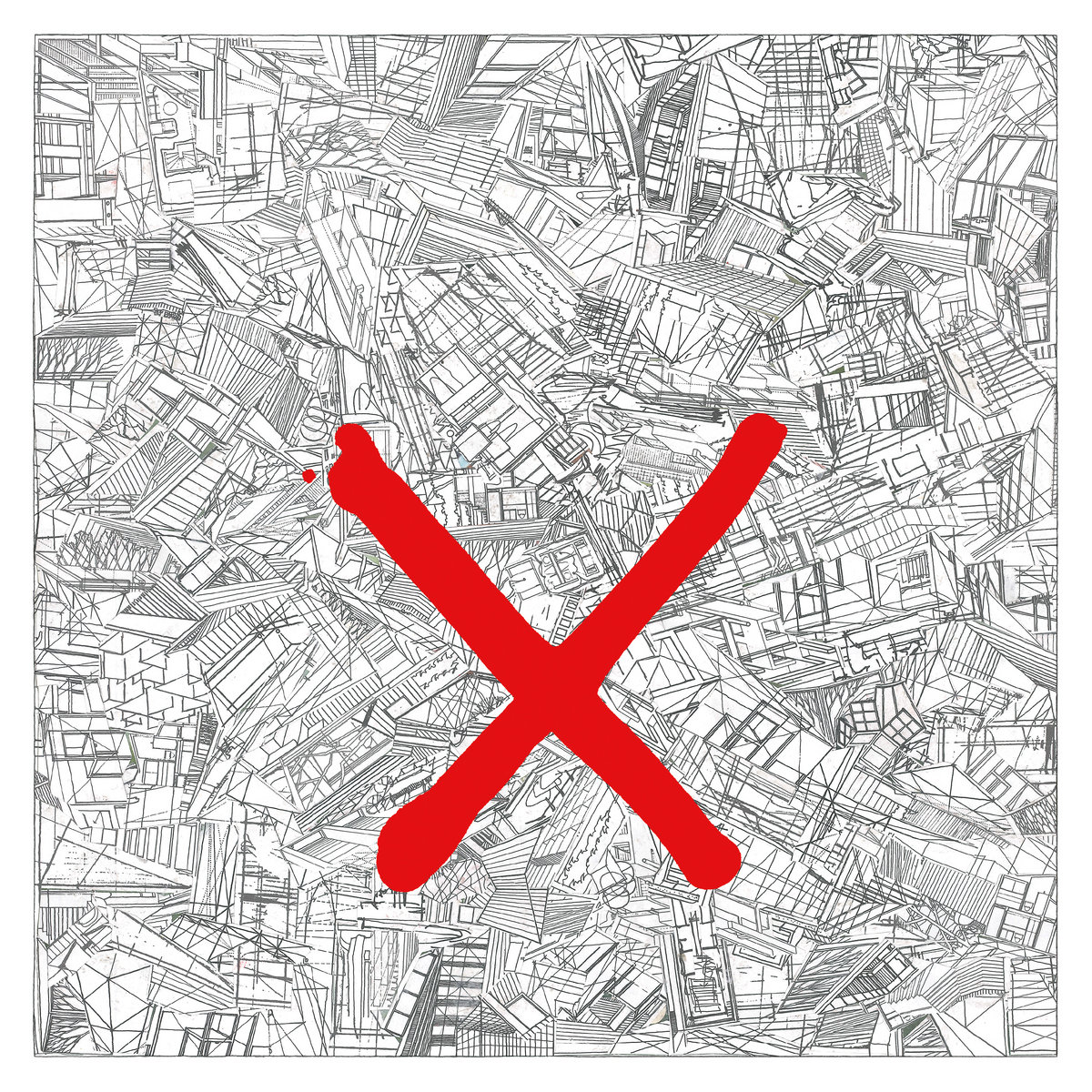 Eccentric singer-songwriter Richard Dawson upgrades his sound on 2020, trading in acoustic, archaic folk for a more appropriately contemporary and sometimes futuristic approach. With catchy tracks like 'Two Halves' and 'Jogging', it might have been Dawson's most surprisingly accessible record yet, if it weren't for the inventive experimentation that's scattered throughout. Take the daring opener, 'Civil Servant', for example, which is driven by a mind-numbing chord progression that's reminiscent of Swans circa To Be Kind, which Dawson infuses with his brand of melodic songwriting and poetically acerbic lyricism. On 'Jogging', thrash metal guitars coalesce with pop structures and a robotic voice repeating "jogging", painting a dizzying portrait of anxiety. "I know I must be paranoid/ But  every time I get the bus/I  feel the many pairs of eyes/ Weighing up my person surreptitiously," he sings. The songs here cleverly address the everyday struggles of the working man: one of the highlights on the album is the 10-minute 'Fulfillment Centre', about the terrible working conditions in an Amazon warehouse: "I am desperate for the toilet/ But if I go, I'll miss my targets/ All I can do is pee in a bottle/ They treat us like animals here." And yet the track ends with a line that showcases Dawson's bitter sense of humour: "There has to be more to life than killing yourself to survive/ One day, I'm going to run my own cafe." 2020 is a bold left-turn for Dawson that sees him going forward without losing any of the admirable qualities that put him on the map.
Highlights: 'Civil Servant', 'Jogging', 'Two Halves', 'Heart Emoji', 'Fulfillment Center'
clipping., There Existed an Addiction to Blood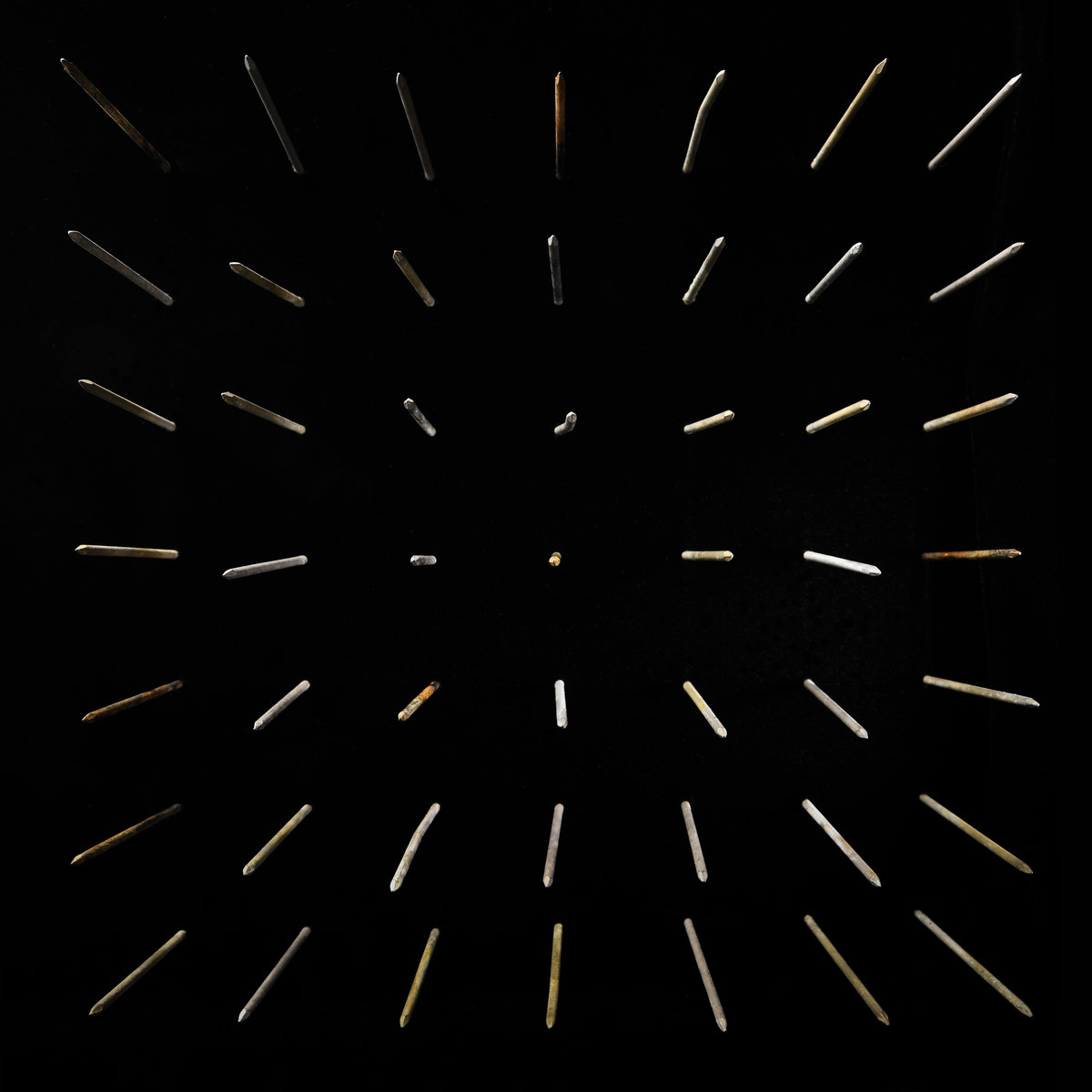 clipping.'s There Existed an Addiction to Blood is the Halloween-themed album you didn't know you needed. The experimental hip-hop group have come through with a spine-chilling, blood-curdling third album, inspired by classic 70s horror movies. Rapper Daveed Diggs and producers William Hutson and Jonathan Stipes pay homage to the tropes, imagery, and sounds of the genre while also inventively repurposing them to create something original. Lead single 'Nothing is Safe' perfectly sets the mood by utilizing a John Carpenter-esque instrumental as Diggs raps about cops raiding a trap house. The horror escalates on 'He Dead', an eerie, beatless cut with an Ed Balloon feature that twists the standard werewolf narrative to evoke real fears of police brutality and racial profiling: "Fire escape to the roof, stay low, stay low, stay low/ When they screamin' out murder, they lookin' for you/ They always lookin' for you, why the fuck they always looking for you?".  On 'La Male Ordina', Diggs criticizes modern rappers who act like they're part of the mafia without understanding the realities of it, and the song ends with a bloodbath of nightmarish synths implying this hypothetical rapper has fallen victim to the actual mafia. Further enhancing the record's unnerving atmosphere are the several interludes that are interspersed throughout the album, muffled confessions of horrific events. Huston and Stipes' production is as abrasive as ever, while Diggs' delivery is inimitably impressive. You might want to skip closer 'Piano Burning', an 18-minute conceptual piece that's exactly what the title says, but as for the rest of the album, like any good horror film, you'll want to keep coming back to it.
Highlights: 'Nothing is Safe', 'He Dead' feat. Ed Balloon, 'La Mala Ordina', 'Club Down', 'Run for Your Life', 'Blood of the Fang'
yeule, Serotonin II
London-by-way-of-Singapore producer Nat Ćmiel delivers a refreshingly modern mix of cyber-pop, ambient, and dream pop, updating the video-game inspired sounds of Crystal Castles with a healthy dose of shoegaze. Taking her name from a Final Fantasy character, "a seeress, burdened with the power of prophecy", yeule is, in her own words, a "multiverse entity", a "dissociate self". She is part of the new wave of innovative producers who creatively explore our personal relationship with the endless abyss of the internet. "Wasted in a cyber dimension/ Pour my heart into simulation/ Digital in reciprocation/ I'm staring at the screen that you live in," she sings on the catchiest track on Serotonin II. There's a lot of unexpected introspection here too, with Ćmiel using the persona of yeule as a means to delve into her own mental state, the depths of the digital cosmos colliding with those of her own subconscious. "She says that there are voices in her head/ She talks to them but she knows they are dead," she sings on 'Pocky Boy', while on the closer 'Veil of Darkness', yeule employs a surprisingly chaotic wall of synths, which crumble for a moment as she sings: "When the world I live in/ Has me wounded within/ So I'll sleep' oh' I'll sleep." Dreamy, nocturnal, and warm, yeule's debut is cyber-pop with a personality.
Highlights: 'Eva', 'Pixel Affection', 'Pocky Boy', 'Reverie', 'An Angel Held Me Like a Child'