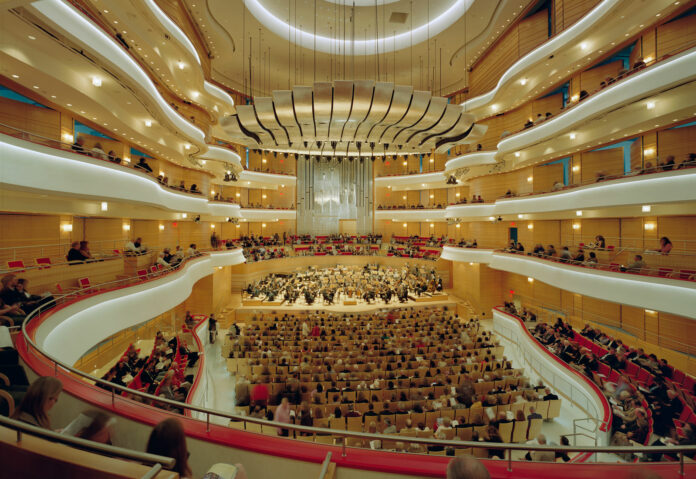 What happens when you bring the work of two geniuses together in a Californian concert hall? This past weekend, the Renée and Henry Segerstrom Concert Hall was graced with a titillating Stephen Sondheim/Andrew Lloyd Webber concert.
Whether you are a musical veteran or a novice looking for "A Little Night Music", Pacific Symphony once again provides a delightful program. With the help of versatile veterans Scarlett Strallen, Debbie Gravitte and Hugh Panaro, "An Evening of Stephen Sondheim & Andrew Lloyd Webber" brings great show tunes to a coastal audience.
Vocalists Strallen, Gravitte, and Panaro are dynamic, charming hosts. Having been informed by the Tony Award winning Gravitte that Sondheim and Webber share a birthday, the threesome performs contrasting classics from both composers. Act One, dedicated to Stephen Sondheim, is its own variety show. Panaro, a debonair tenor with the most appearances as the Phantom, sings with equal skill the part of the little orphan boy in Sweeney Todd and of the cold yet passionate George Seurat. (These immediately following one another.) Strallen and Gravitte, both stunning and talented prima donnas, possess the same chameleon-like power. Whether it's an operatic ballad or a high-speed piece of folly, their years of experience are plainly seen and heard.
The second act, quite obviously intended as the grand finale, is promised to Sir Andrew Lloyd Webber. Our vocalists, once again, show their passion for songs that they and fellow musical fans know like the backs of their hands. However, the unquestionable star of both acts is the small but mighty Pacific Symphony. Strallen, having worked with countless orchestras across the world, declared Pacific Symphony one of the best. And rightly so! Every instrument was played with passionate insistence.
The air is filled with rapture; there is the distinct impression that the arches that domed the concert hall are, themselves, smiling. Conducted by the widely and famously employed Richard Kaufman, Pacific Symphony lifts its vocalists and sets hearts to pounding with its own supplementary medleys.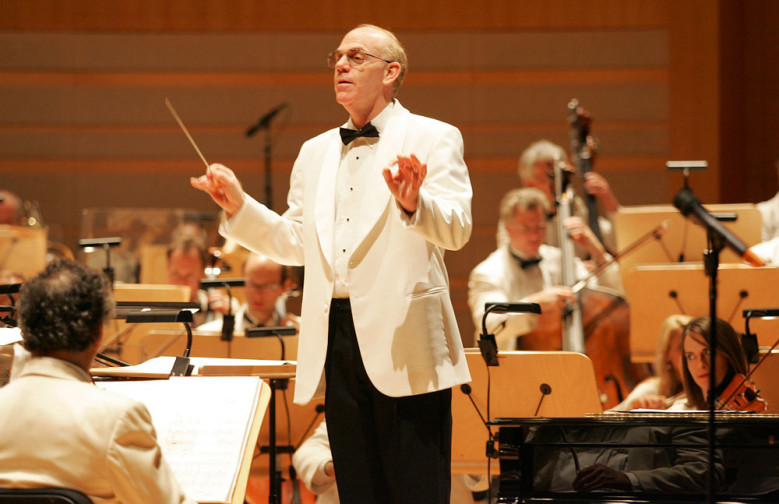 Among an audience young and old, whose appreciation could be gleaned from an immediate applause, there can be no cause for unhappiness. The only complaint this reviewer can make was that she longed for more! More Sondheim songs, more Webber whimsy – but that would stipulate a three hour show. Perhaps, instead, the West Coast may favor similar celebrations in future.
We must support the local arts at every opportunity, especially those that highlight the wit and majesty of the greats. Pacific Symphony has instituted a tradition of introductory entertainment, capable of inspiring the next generation. They have expertly planted Sondheim and Webber in their community; I hope they, and more local symphonies, continue to do so.