In this monthly segment, we showcase the best albums of each month. Here are our picks for November, 2019:
Album of the Month: FKA twigs, MAGDALENE
FKA twigs' first album in five years was well worth the wait. While both LP1 and her 2015 EP M3LL155X received widespread critical acclaim for their boundary-pushing, cutting-edge R&B sound, MAGDALENE marks a drastic shift in style. For one thing, it's a much more commercially accessible record — look no further than the trap-influenced single 'holy terrain' featuring Future and boasting production credits from everyone from Skrillex to Jack Antonoff to Arca, of all people. In fact, Arca's contribution makes quite a bit of sense: among the many influences that permeate the record, frequent collaborator Björk is one of the most obvious ones, as FKA twigs twists and stretches her voice in ways that lead to her most expressive and immediate release yet. And a devastatingly personal at that — MAGDALENE is an album that deals directly with the shattering pain of heartbreak. "If I walk out the door, it starts our last goodbye/ If you don't pull me back, it wakes a thousand eyes," she sings on the Nicolas Jaar-produced opening track 'thousand eyes', while on the affecting 'home with you', it's as if it's the pain itself that distorts Twigs' voice.  On 'mirrored heart',  one of the most soul-crushing moments on the record, the post-chorus sparse pianos and Twigs' vulnerable performance are reminiscent of the ballads off Lorde's Melodrama: "But I'm never gonna give you up/ Though I'm probably gonna think about you all the time/ And for the lovers who found a mirrored heart/ They just remind me I'm without you." Some people might miss the sound that put FKA twigs on the map, but it's clear that the album wouldn't have worked had she pursued the same approach. And when the record reaches its end with the heartbreaking piano ballad 'cellophane', there's no denying it — MAGDALENE is a revelatory release, and very much a step forward in the right direction.
Highlights: 'thousand eyes', 'home with you', 'sad day', 'fallen alien', 'mirrored heart', 'cellophane'
Kai Whiston, No World As Good As Mine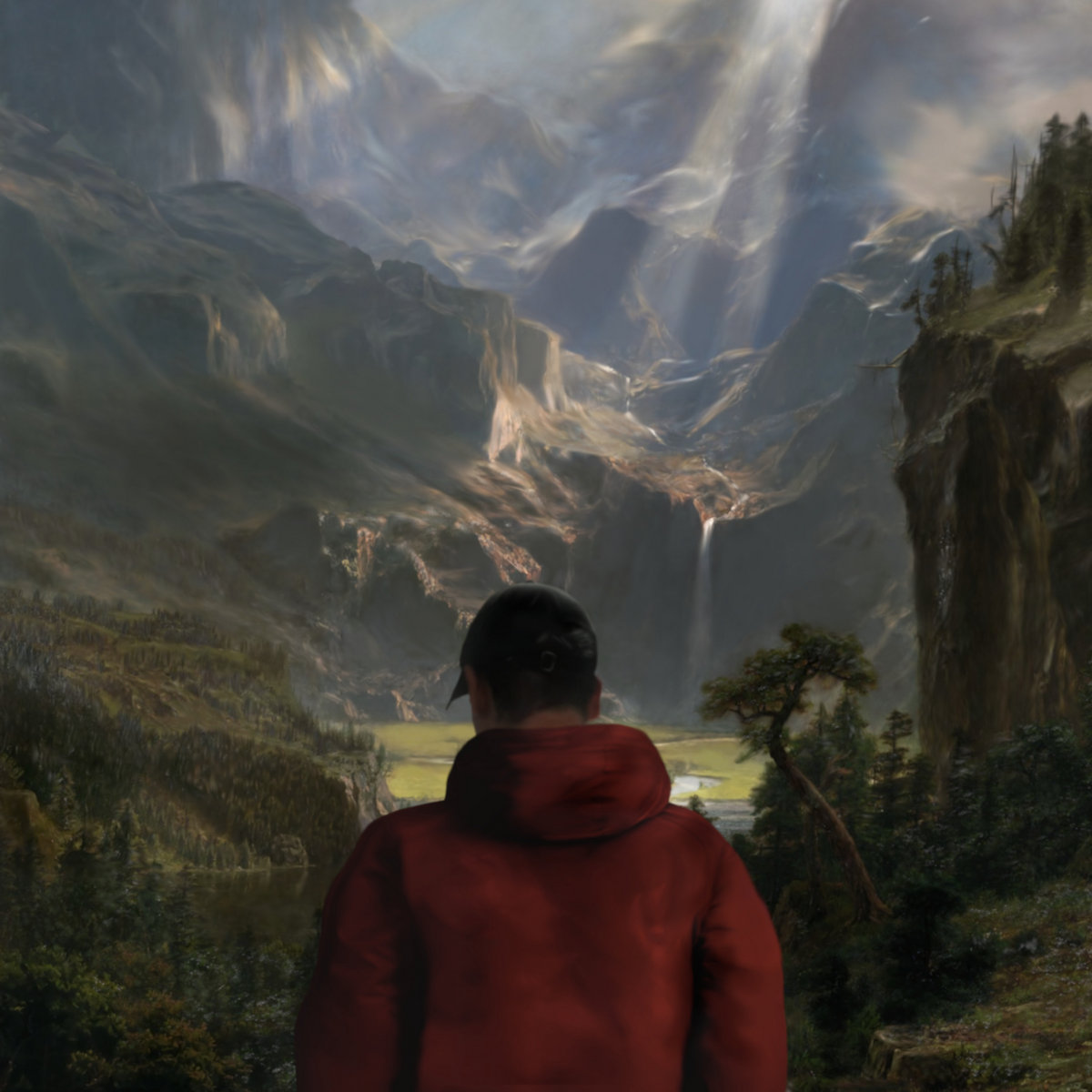 Kai Whiston has had one hell of a busy year. Fresh off his debut record last year with the promising Kai Whiston Bitch, the UK experimental electronic artist spent his 2019 working with Iglooghost and BABii for the mind-blowing collaborative project, XYZ, as well his own solo album. No World As Good As Mine, which is accompanied by a 60-minute film and 60-page book, is one hour of Whiston blowing up any and all expectations surrounding his already refreshing stylistic approach. For everyone who'd comfortably lumped him in the tight little box of deconstructed club music, this album is proof that Kai Whiston not only defies categorization but also that he's unafraid to deconstruct any style, not just EDM. On his latest project, he expands his sound in surprising but exciting ways, heavily infusing it with elements of post-rock and experimental rock ('Don't Need It'), alternative rock ('Hell For Ourselves!'), classical music ('Lover') and even R&B and funk with the groovy 'Beautiful Losers'. But the greatest highlight has to be the ambitious collaboration with The Physics House Band, 'Things You Bury', a hair-raising progressive rock-inspired track that feels like a grand culmination of everything the record's been building up to. But more than just expanding his sound, Whiston's approach also shows signs of maturity — quiet, meditative cuts like 'I Hear Chop Snares in the Willow Trees' hit just as hard emotionally as Whiston's characteristically manic ones, while the 10-minute closer 'No World'  unveils an introspective side that not many electronic producers are willing to show. One thing is certain: there is no word like Kai Whiston's, and only he knows where he can take it next.
Highlights: 'Things You Bury' feat. The Physics House Band, 'I Hear Chop Snares in the Willow Trees', 'Gylder Fawr', '(Run It)', 'Don't Need It', 'No World'
Mount Eerie/ Julie Doiron, Lost Wisdom Pt. 2
Although a sequel to 2008's Lost Wisdom, the latest collaborative project from singer-songwriters Phil Elverum and Julie Doiron also marks the third in a harrowing trilogy of albums following the tragic death of Elverum's wife, artist Geneviève Castrée. But unlike 2017's A Crow Looked at Me and its 2018 follow-up Now Only, Lost Wisdom pt. 2 also confronts a different kind of loss: the aftermath of Elverum and actress Michelle Williams' separation following a year of marriage. In the opening track, 'Belief', Elverum finds himself trying not to let the romantic idealism he clung to in his youth dissipate entirely, as he watches the idea of love turn "back into formless waves of discomfort and uncertainty." In a moment that resembles the crushing immediacy of A Crow, Elverum recalls the time he played this song to his partner and "all you heard were the words 'discomfort and uncertainty'". While this sense of returning back to heartbreak and loneliness after a brief period of happiness hangs over the record like a cloud, the presence of Julie Doiron's soft voice makes it seem, somewhat refreshingly, like less of a solitary experience. Their melodic harmony and genuine chemistry acts as a palpable reminder of the possibility of real human connection, but also of the fact that loss is rarely one-sided. "We could have bridged the gap/ But it yawned and swallowed/ This world of ours/ That's now yours and mine," they sing on the devastating duet 'Enduring the Waves'. It says something about Mount Eerie's previous releases that Lost Wisdom pt. 2 feels like a much-needed ray of light: the album ends on an unusually positive note with 'Belief pt. 2', a strikingly unwavering affirmation of love, as Elverum reassures us that he's not going to seal up his heart. In the end, he realizes, "there's nothing else I can give but love."
Highlights: 'Belief', 'Enduring the Waves', 'Love Without Possession', 'Belief pt. 2'
Subscribe to Our Culture Mag
Join our FREE monthly newsletter.
Thank you for subscribing.
Something went wrong.