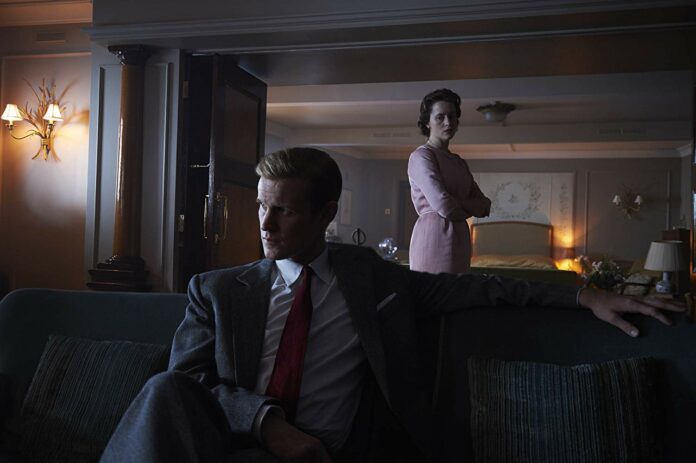 If you're a fan of the TV show The Crown, you've most likely been lusting after not only the beautiful costumes, but the lavish interiors too. Sadly, not all of us can live in a palace, but with a few tweaks here and there, you can make your home fit for royalty. If you're thinking about home improvements, you might have to consider how you're going to afford them. However, the good news is these updates won't take up a lot of your budget. Read on to find out more.
Go bold with royal blue
No regally inspired décor would be complete without at least a hint of its namesake colour. It's easy to incorporate royal blue into a room. Go big with a feature wall complete with an antique gold mirror, or you can simply add royal blue accents like lampshades or vases. If your budget will stretch to it, a sumptuous royal blue velvet sofa will make a striking statement in any living room.
Create a wall of art
Fans of the show will know that much of Buckingham Palace's wall space is covered in art. Recreate the look by reframing your existing art in antique gold frames and hanging them all on one wall. Make sure you use a mix of frames and metals for an authentic look. Hunting and pastoral scenes, portraits and landscapes will up the regal factor in your home – browse the Royal Collection for inspiration.
Upsize your curtains
If you're not lucky enough to have palace-sized windows, you can create the illusion of height and space by hanging curtains or drapes from near the ceiling to the floor. This will instantly make a room feel more spacious and regal. Light curtains will increase the feeling of space, whereas a dark, textured drape will add a touch of opulence to the room.
Hike up the heirlooms
Buckingham Palace is a treasure trove of family heirlooms and valuable antiques. Take a tip from The Crown's set designers, who scour vintage and charity shops to find interesting and period pieces of furniture. You can give your existing furniture a regal makeover by upholstering it in a sumptuous fabric like damask. Take it to an upholsterer or even try your hand at doing it yourself.
Go pastel
In the third and latest series of The Crown, set during the period of 1964 to 1977, the interior of the palace changes from a dark and sombre décor to a lighter, pastel-hued tone. Recreate the look at home by repainting your walls in pastel shades of green, blue or pink, or you can simply add arrangements of silk carnations and roses, or muted soft furnishings to up the feminine feel.
Give your home a vintage touch
Who doesn't like a good vintage? The Crown didn't spare any expense in recreating a classic luxe life by skillfully putting all rooms together with vintage items. The queens' vintage desk is a refined statement piece that has old photographs that you can draw inspiration from. Maybe you too can transform your living room into a sumptuous interior by using the Greater Than Gatsby application to create vintage images.