If you are a fan of football, here are three football films that are great to watch during the quarantine. All three films are just the tip of the iceberg when it comes to great sports films, but they definitely should be part of your watch list.
Bend It Like Beckham (2002) Dir. Gurinder Chadha
Gurinder Chadha's Bend It Like Beckham has become a classic amongst football films. Starring Parminder Nagra, the film follows a girl who is forced to bend the rules to pursue her passion for the game of football. The film is an easy-watch and perfect for a late night watch.
Bend It Like Beckham went on to be nominated for a Golden Globe back in 2004 for Best Motion Picture – Comedy or Musical.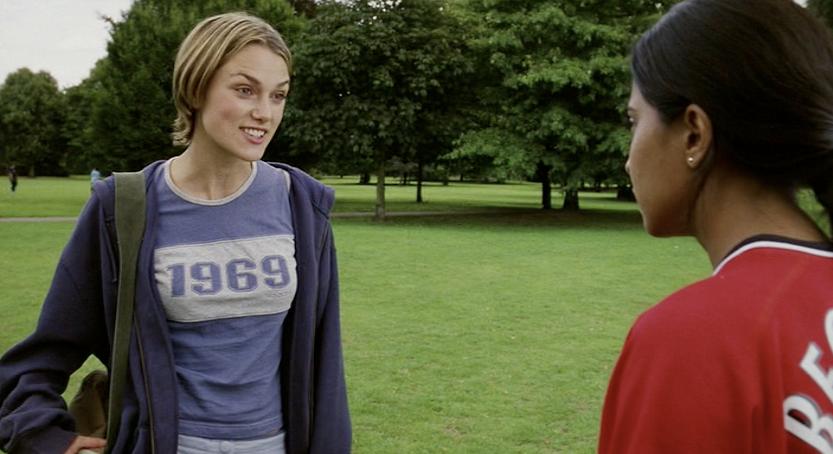 Looking for Eric (2009) Dir. Ken Loach
Ken Loach is a legendary filmmaker and with Looking for Eric, he once again cemented that. The film follows Eric, a football fanatic postman whose life is falling into catastrophe. Throughout this crazy story, Eric receives life coaching lessons from the famously philosophical Manchester United legend Eric Cantona.
If you're looking for something refreshing, Looking for Eric will be the one for you.
Shaolin Soccer (2001) Dir. Stephen Chow
When it comes to comedy, then Shaolin Soccer has it. The film follows a young Shaolin devotee who reunites with his brothers to form a football team using their martial art skills to their benefit.
Shaolin Soccer has become a cult classic over the years with its silly comedy, but one that sticks with you from the get-go.