In this segment, we showcase the best albums of the month. Here are our picks for April, 2020:
Album of the Month: Fiona Apple, Fetch the Bolt Cutters
It's hard to judge an album fairly when the hype surrounding it has been so overwhelming, but from its very first moments, the raw intensity of Fiona Apple's Fetch the Bolt Cutters is simply impossible to ignore. This is one of those records that instantly earns its place in history thanks to the sheer magnetism of its recordings and the fearless, yet fractured personality behind it. A tour de force from start to finish, the album is a culmination of everything that's defined Apple's legacy so far – musically, it builds on the experimental leanings of 2012's The Idler Wheel…, but the songs feel more immediate and oddly catchy. For the most part, Apple relies on these ever-evolving piano arrangements and the pure dynamism of her voice, but it's the percussion that's the true stand-out here; there's a serpentine quality to it that makes it utterly riveting as each song glides to the next. It's Apple's most intimate album, and yet unlike its inwardly-drawn predecessor, Fetch the Bolt Cutters finds the artist taking aim at the outside world as much as it pulls her introverted qualities further into focus, presenting itself as a biting indictment of modern society as much as a self-reflection on her own life and career. "Kick me under the table all you want/ I won't shut up," she proclaims on 'Under the Table', while on the virulent 'Relay', she chants, "I resent you presenting your life like a propaganda brochure." It feels like she's singing directly at you; there's an uncompromising fierceness to her delivery that's unparalleled, even as it becomes totally frenetic, like at the end of opener 'I Want You to Love Me'. While the songs here may feel structurally simple at their core, moments like the rage-filled 'Newspaper' serve as reminders that Apple is perfectly capable of writing nuanced portraits of dysfunctional relationships, while 'Ladies' showcases her ability to appear both light-hearted yet sincere. There's enough sonic variation to keep things interesting, but it's the album's razor-tight focus that makes it so effective. Even when Apple sounds like she's spiralling out of control, she's in complete command of herself and her surroundings. Fetch the Bolt Cutters isn't a perfect album – its rough qualities are part of the appeal. But it redefines what a masterpiece can sound like, and for that, it deserves all the recognition that's come its way.
Highlights: N/A
Rina Sawayama, SAWAYAMA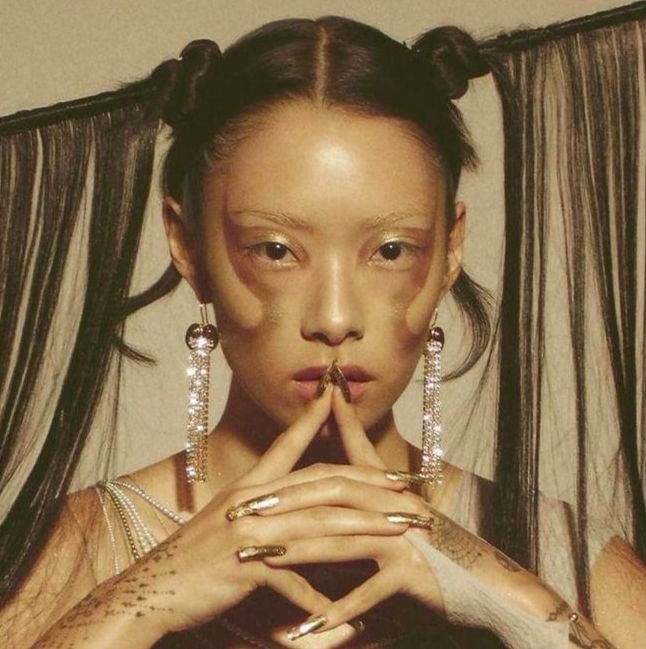 Following her promising 2017 EP RINA, Rina Sawayama comes through with a bold and ambitious debut that places her at the forefront of this exciting new era of pop. SAWAYAMA combines the now-refreshing maximalism of early 2000s pop and rock and fleshes it out with some more detailed, left-field production courtesy of co-producer Clarence Clarity, resulting in one of the most daring pop albums of the year so far. Much like Poppy and Grimes did with their latest records, Sawayama pulls from genres that seemed not just disparate but diametrically opposed two decades ago – from bubblegum to nu-metal – and mashes them together, all while staying true to her own character. Opener 'Dynasty' explores intergenerational pain with epic, glossy production that references the stylings of Evanescence, while 'STFU!' is the most obvious – and impressive – take on nu-metal that repurposes the genre's aggression to make a statement against casual racism. The singer then goes on to deliver a slick, Britney-inspired cut about gender tropes and toxic masculinity ('Comme des Garçons (Like the Boys)'), a sincere self-esteem anthem that opens with a signature catchphrase from RuPaul's Drag Race ('Love Me 4 Me'), a love letter to her home country that takes its cues from Emotion-era Carly Rae Jepsen ('Tokyo Love Hotel'), a heartfelt ballad about broken friendships ('Bad Friend'), and a moving anthem about togetherness in the LGBT community ('Chosen Family'). And somehow, it all comes together perfectly; there's a sense of full-hearted commitment even to the most ironic tracks here, and nothing comes off as mere pastiche. It's in the title – this is all Rina Sawayama.
Highlights: 'STFU!', 'XS', 'Comme des Garçons (Like the Boys)', 'Bad Friend', 'Tokyo Love Hotel', 'Chosen Family'
Elison 404, Pebbledash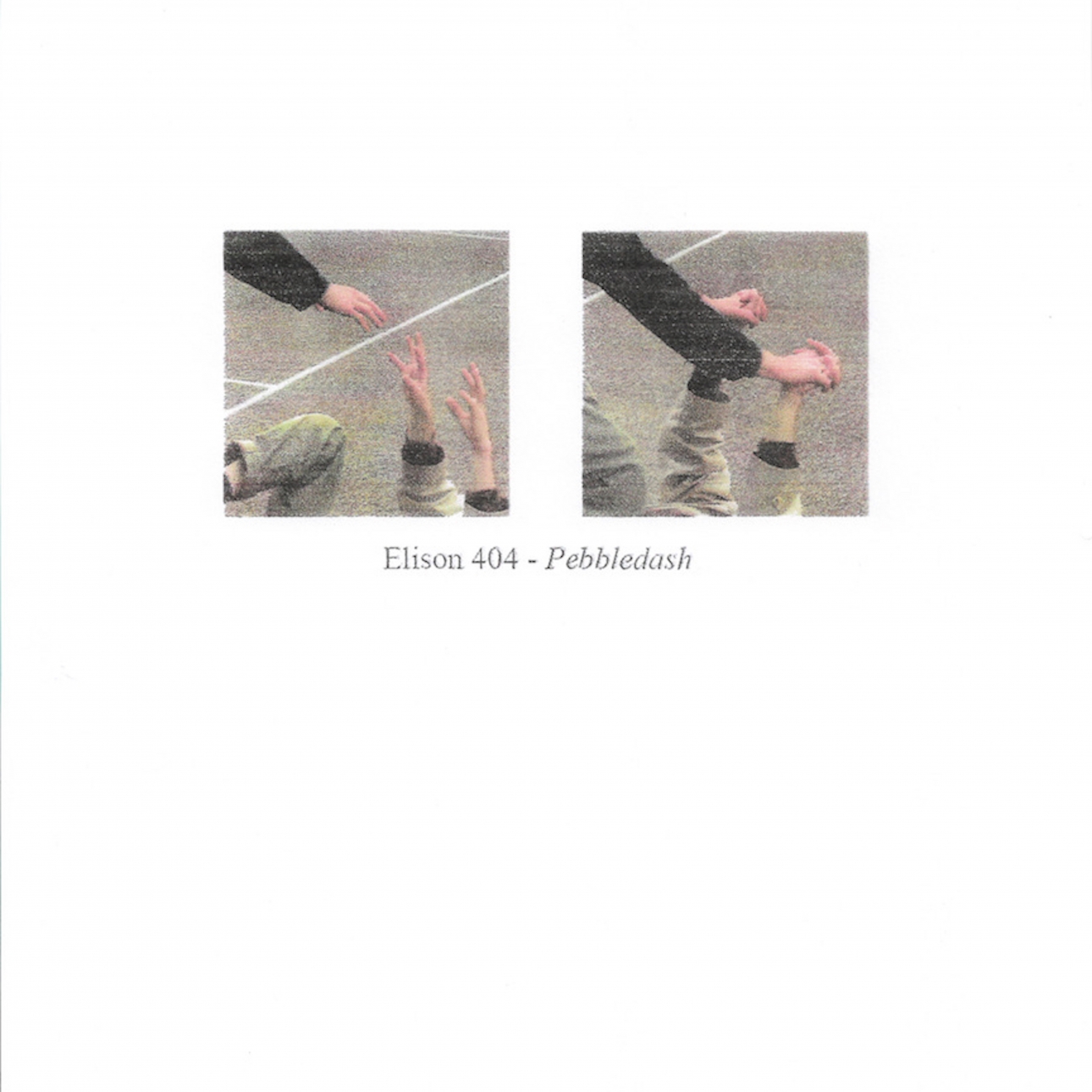 "Joy not fear," Elison 404 chant on opener 'Perfect Dark' amidst haunting synths and ethereal vocals, perfectly setting up the mood that runs through Pebbledash – melancholic yet hopeful. A subsidiary of the South-London collective 404 Guild, Sonny and Eliot of Elison 404 stray slightly from the abrasive, hard-hitting stylings of the collective's 2019 EPs to embrace a more meditative, dreamy sound in the wake of the tragic loss of founding member Mina aka Silvertongue. On Pebbledash, they showcase their diverse range of influences, from lo-fi to hip-hop to garage, gliding effortlessly from one track to the next. Highlight 'Chip Pan' beautifully employs a eurodance beat to accompany the song's otherwise introspective atmosphere, while tracks like 'Skannerz' and 'F1 Motel' combine modern hip-hop production with nods to the experimental UK electronic scene (especially the GLOO collective) to embody the all-encompassing sense of anxiety that comes through in the lyrics. What holds it all together is the vulnerability that permeates throughout the record, whether it's on the evocative yet catchy 'Harvest Assembly' or the languid 'Feeling of Presence', which includes the poignant line, "fools rush in where angels fear to tread". Amidst chaos and uncertainty, Elison 404 find hope in togetherness: "seeking a better tomorrow, together" a computerized voice says at the end of 'PS2', a highlight in the tracklist that features fellow Dirty Hit signee Gia Ford's soulful vocals while dynamically blending the different elements that make up Elison 404's sound. Pebbledash is a mesmerizing debut from an outfit that's certainly got a lot more in store for us in the future.
Highlights: 'Perfect Dark', 'Chip Pan', 'Skannerz', 'Government Name', 'Feeling of Presence', 'PS2', 'Harvest Assembly'