As the world adjusts to the ongoing impact of Covid-19, Our Culture hopes it can distract you for a little while with a selection of film recommendations from our writers and contributors. We've pulled from film's long history to give you some remarkable choices. We hope this eclectic range excites, inspires, and engages you. Let's begin!
The Raid (2011) – as selected by Elias Michael
Gareth Evans' Indonesian martial arts action crime thriller offers up one hell of a ride. The Raid follows an elite squad and a rookie as they attempt to navigate a high rise building controlled by a ruthless drug lord. Featuring some of the best scenes of martial arts, violence, and action you'll ever see on screen, The Raid offers a fast paced, simple but edge of your seat viewing that will have you entertained for its entirety. If you're looking for carnage, look no further. The Raid can currently be seen on Netflix.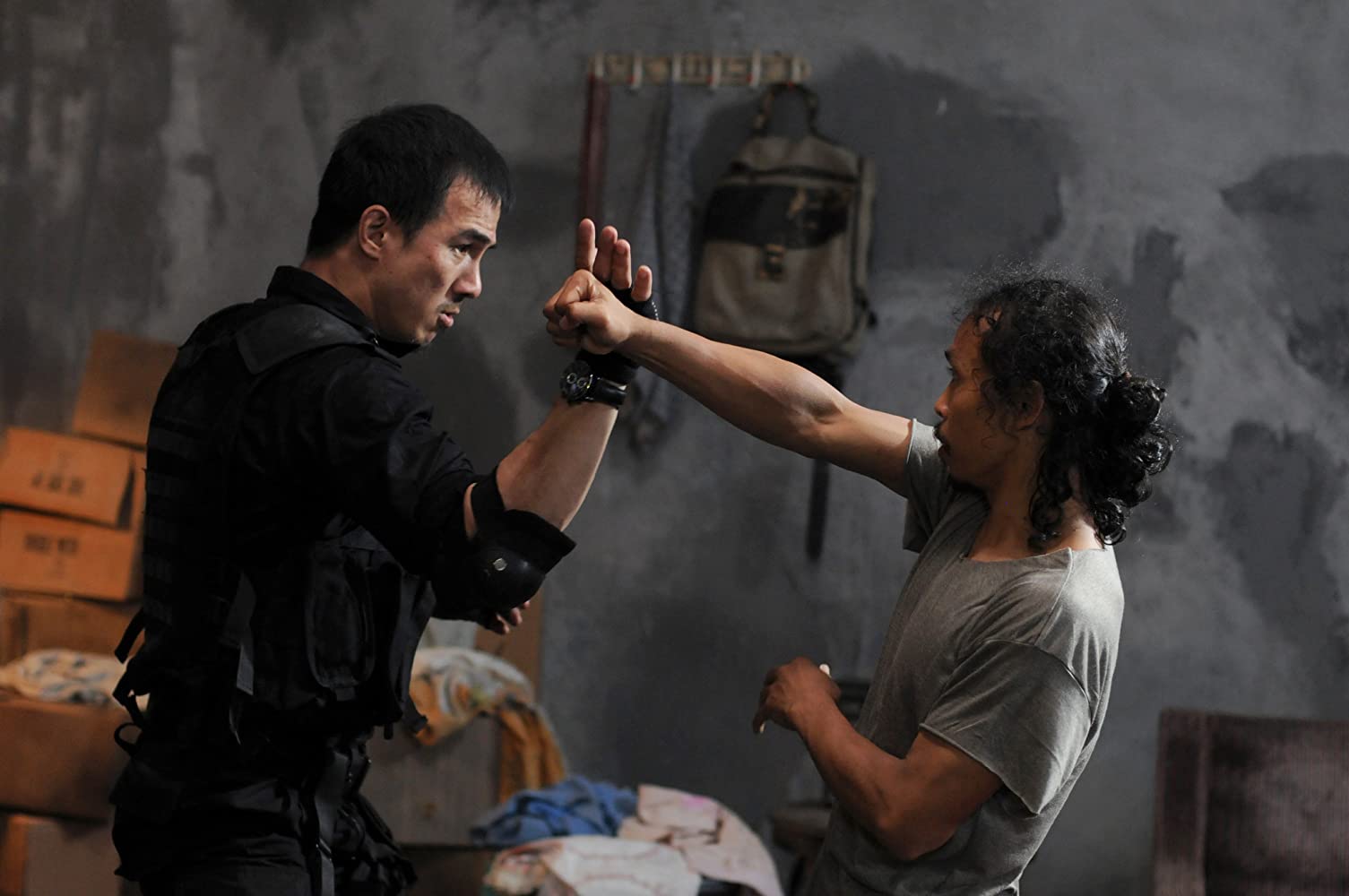 Spirited Away (2001) – as selected by Eric Ng
Spirited Away is a Japanese fantasy animation following a 10-year old girl Chihiro and her parents who've stumbled upon a mysterious spirit realm. In an unfortunate event, Chihiro's parents are turned into massive pigs. Trapped in this bizarre and supernatural place, she will need to find the courage to free her parents and return to the normal world.
As we are all now trapped in this not-so-uplifting situation, Spirited Away provides you with 2 hours of fantastic cinema that allow us to escape our current reality and dive straight into the film's magical world. From Hayao Miyazaki's masterful animation and character design that still look top notch to this day, to Joe Hisaishi's mellow yet beautiful score that will stay in your head, Spirited Away is a great introduction for those unfamiliar with Japanese animation and Studio Ghibli. Spirited Away can currently be seen on Netflix.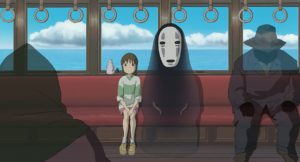 Godzilla vs. the Sea Monster (1966) – as selected by Christopher Stewardson
Jun Fukuda's Godzilla entries are some of the most bold and colourful of the Showa era (1954-1975), and Godzilla vs. the Sea Monster is no exception. With his brother lost at sea, Ryota (Toru Watanabe) steals a yacht to find him. His unwitting companions include two friends who lost a dance competition to win their own yacht (a competition which Ryota was too late to enter), and Yoshimura (Akira Takarada), a petty criminal who stole the yacht in the first place. After this unlikely band are attacked at sea by a giant claw, they drift ashore on Letchi Island. This is no ordinary island however, and is in fact the base of operations for the Red Bamboo; a terrorist organisation with their own giant monster, Ebirah.
Shinichi Sekizawa's script makes for exciting and witty entertainment. Takarada in particular takes Sekizawa's comedy touches and crafts a character who steals every scene he's in. The pace is tight and rarely lets up, with human and monster scenes intertwining for a thrilling climax. Often overlooked by fans and critics, Godzilla vs. the Sea Monster deserves a second look. Godzilla vs. the Sea Monster can be seen in the Criterion Collection's Godzilla: The Showa-Era Films 1954-1975 box set.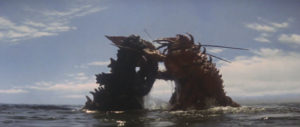 Nightcrawler (2014) – as selected by Modestas Mankus
Set in Los Angeles, Nightcrawler follows Louis Bloom (Jake Gyllenhaal), a psychopathic thief who realises he can start a business by capturing videos of horrendous criminal activities and accidents. When he realises that he can make more money by finding exclusive footage, he resorts to creating his scenes rather than discovering them.
Dan Gilroy, the writer and director of the film, has delivered a taught thriller here. It is well-paced and questions the ethics and motivations of modern media. If you are looking for something tense, and refreshing, you will love Nightcrawler. Nightcrawler can currently be seen on Netflix.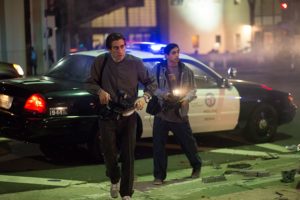 Ran (1985) – as selected by Elias Michael
Akira Kurosawa's unforgettable masterpiece draws from Shakespeare's King Lear in this epic blood-soaked drama. An aging warlord decides to abdicate and gives his rule to his three sons. However, greed and betrayal grow as bloodshed and violence takes centre stage in a spectacle that delivers incredible set pieces, story, music, and direction. Kurosawa's film examines the reality of war and the collapse of family. As of the 15th of May 2020, Ran has 11 days left on Mubi, but the film is very much worth the purchase on Blu-ray or Criterion. If you're looking for a film widely regarded as one of the best of all time, Kurosawa gives you Ran.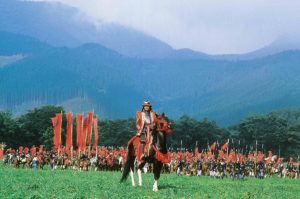 The Guilty (2018) – as selected by Eric Ng
The Guilty is an intense Danish crime thriller that follows Asger Holm (Jakob Cedegren), a temporarily demoted police officer working as an emergency phone dispatcher. Asger takes up a call from Iben (Jessica Dinnage), a woman who tells Asger that she's been kidnapped. When the call suddenly disconnects, Asger tries to do everything he can to find her. 
With a solid 88 minute runtime, The Guilty is a bumpy and intense ride that keeps you hooked from the first ring of the phone. As this film is set in a single location, the set up really helps to put audiences into Asger's perspective. As events unfold, you cannot help but gasp at the shocking truth of the story's nature. While the events of the search are at the forefront, the film also gradually reveals Asger's backstory; creating layers to our polarising protagonist.
If you are fan of intense thrillers that keep you on the edge of your seat, The Guilty is a film you need to check out! The Guilty can currently be seen on Netflix.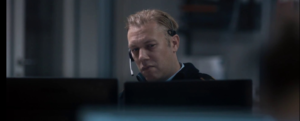 Stay tuned for more recommendations from Our Culture in the coming weeks. Let us know your thoughts on our choices!