American actress and producer Jessica Chastain seemed to become a household sensation overnight. She stormed the Hollywood scene in 2011 with a stellar year in film which took her from struggling actress to award-winning leading lady. Though her fame appeared to be a meteoric success story, Chastain had quietly been laying the groundwork for her career since she was a teenager. While peers Kate Winslet and Michelle Williams were starring in blockbuster films and TV shows, Chastain was starring in amateur Shakespeare productions in the Bay Area.
After being awarded a scholarship to the prestigious Julliard performing arts school in New York, Chastain took on small roles in TV shows such as ER and Agatha Christie's Poirot. Each job led to another, slightly bigger one until she was cast in the role of Salomé in the 2013 film of the same name. Her director and co-star was none other than Al Pacino, who recommended her to Terrence Malick who, in turn, recommended her to Steven Spielberg. She went on to star in 11 films over a period of 4 years, a feat which placed her firmly in the spotlight and has led to her being named one of Time magazine's 100 Most Influential People. We take a look at some of her best films to date.
Salomé (2013)
Oscar Wilde's most controversial work, Salomé is a story of lust, greed, and revenge. Following the story of King Herod, his stepdaughter Salomé, and John the Baptist, the play has been the basis of many stage productions throughout the years. Director Al Pacino's take was the first of its kind – an attempt to merge the stage with film, creating a purely theatrical piece that could be viewed in the cinema. Not only was he hugely successful in his attempt, but he also launched the career of Chastain in the process. Her performance paved the way for her to gain bigger, better roles in mainstream Hollywood.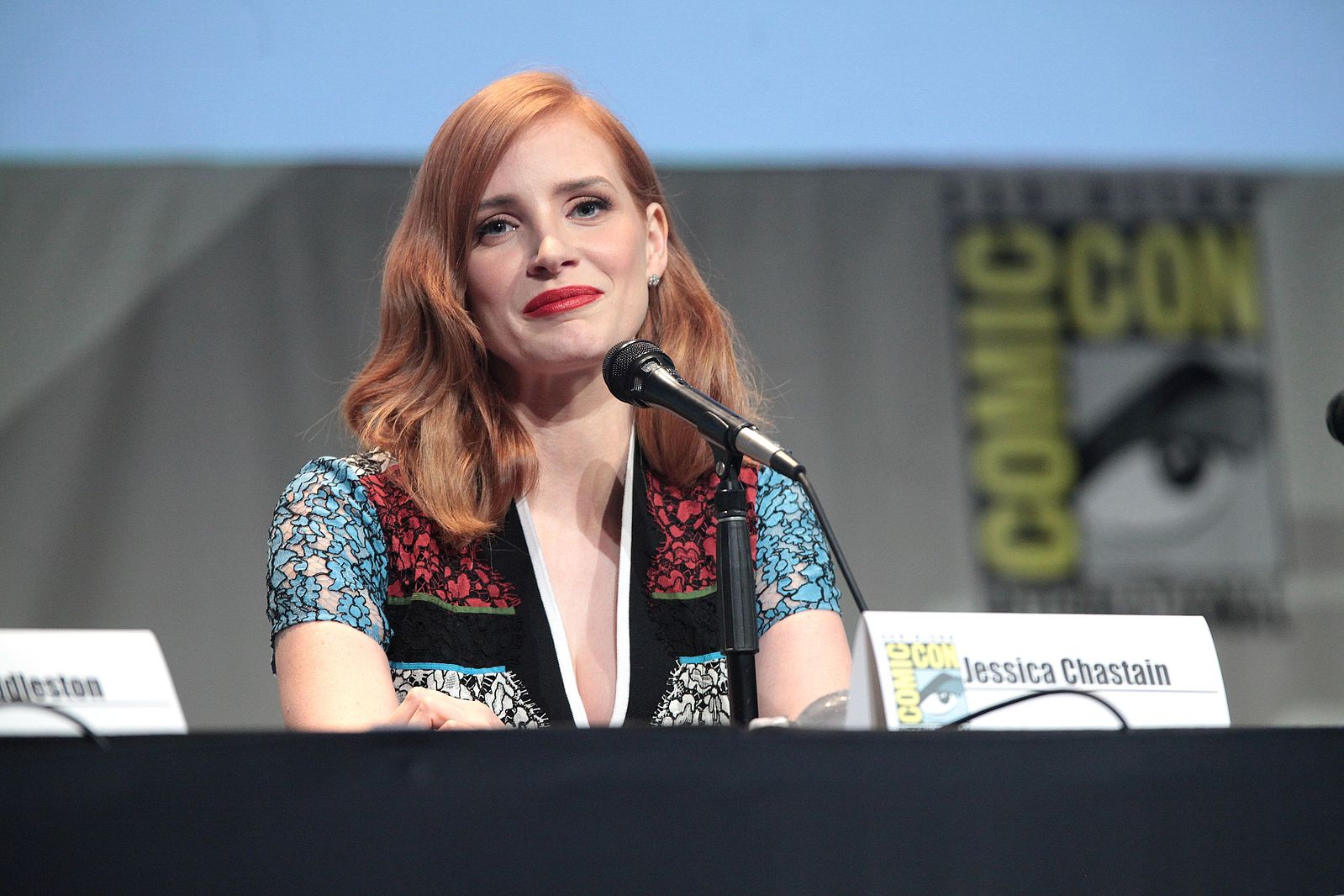 The Help (2011)
A period drama based on the Kathryn Stockett 2009 novel of the same name, The Help tells the story of a young woman and aspiring journalist, Eugenia "Skeeter" Phelan, who writes a book from the perspective of her maids, exposing the horror that they were faced with on a daily basis. Not only did the film receive four Academy Award nominations, but it also saw Chastain receive her first Academy Award nomination, cementing her trajectory into superstardom.
Molly's Game (2016)
In one of her most memorable performances to date, Chastain plays the role of Molly Bloom, a former elite skier in this dramatic retelling of her life story. Based on the book of the same name, Molly's Game is an eye-opening look into the underground poker scene in Hollywood, one in which A-list actors played against each other for thousands of dollars under the watchful eye of Molly Bloom. Featuring characters that have been speculated to be based on the likes of Matt Damon and Tobey Maguire, this Netflix favorite has been described by film critic Richard Roeper to be one of the greatest poker movies of all time.
Miss Sloane (2016)
A 2016 political thriller which couldn't be more different from Chastain's recent horror It: Chapter 2, the film follows Elizabeth Sloane, a fierce lobbyist who campaigns for gun control legislation. Chastain's performance is spellbinding, demonstrating her precision and skill at taking on a character study and leaving you wanting more from the movie. If it wasn't apparent to audiences by now, then Chastain's performance in Miss Sloane is the final confirmation anyone needs that she has earned her place among hr A-List peers.
Of course, with 11 movies released in the space of 4 years, there are obviously many, many more to choose from, however, these performances are notable in various ways. From her launch into the stratosphere with Salomé to her expertly executed character study in Miss Sloane, there is no doubt that Chastain has gone from overnight success to one of the greats. So, which one are you going to watch first?