The Last Dance, perhaps the GOAT of documentaries, showcases how the unbelievable becomes believable.
The Last Dance is a 10 part documentary series that follows Michael Jordan's career with the Chicago Bulls. The series traces their three-peat victory (when they won the NBA Championship 3 years in a row) and their chance at a second three-peat. It also delves into Jordan's personal life throughout the '80s and '90s and looks at the people around him on and off the court.
The documentary expertly goes back and forth between multiple points in Jordan's life, creating a fascinating timeline. Although told in a non-linear fashion, the documentary pieces Jordan's story together perfectly; linking points in his life from different eras but never losing your understanding of the whole picture.
The series starts with the beginning of the '97-'98 Bulls season as the team look to win an unprecedented 6th NBA Championship. Behind the scenes drama between the General Manager Jerry Krause, the coach Phil Jackson, and his team creates "The Last Dance": the final opportunity for the Bulls dynasty to win the NBA Championship. The documentary then flips between Jordan's start in basketball at college, his draft in '84, the Bulls three-peat in '91-'93, 'Air Jordan', 'Be Like Mike', his year off, his family, and his friends. The documentary explores how Jordan and his teammates (Pippen, Rodman, Kerr, and Kukoč) all came to play for the team, how their relationships developed, and how MJ pushed their performances on the court.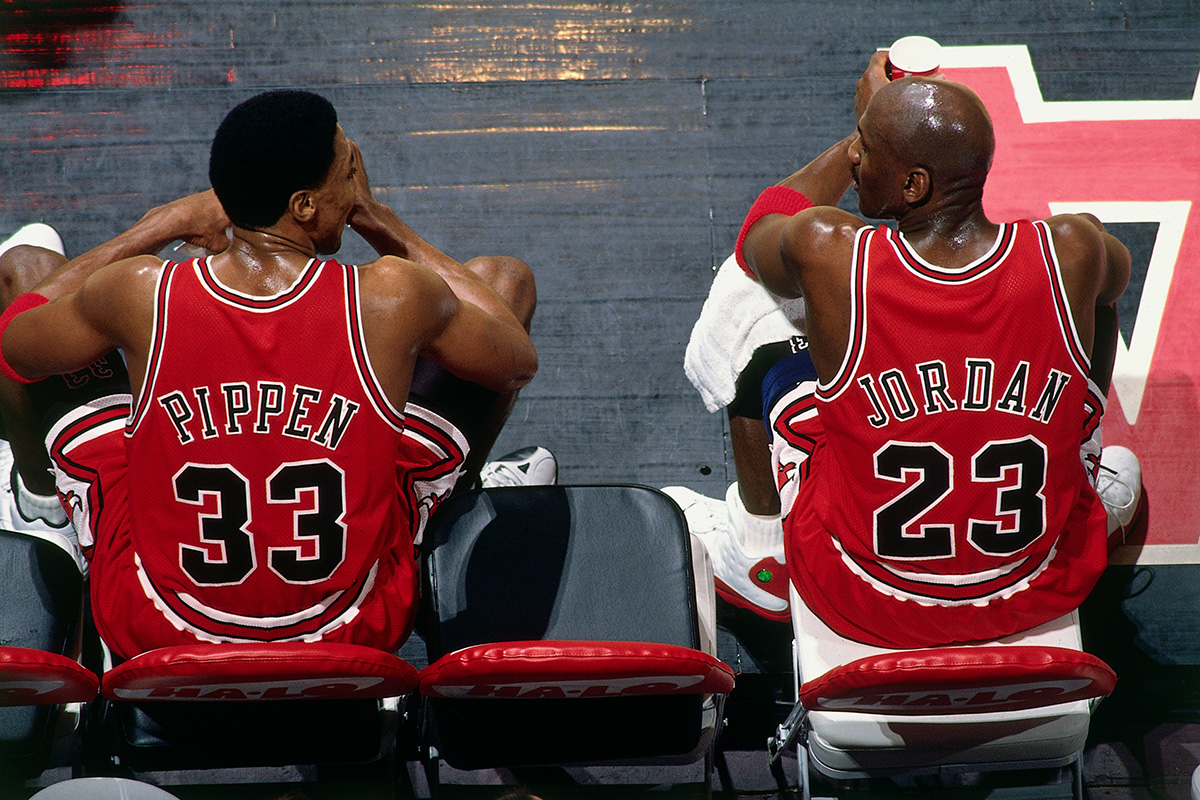 Over the 10 episodes we get to see never-before-seen footage of the '97-'98 season, as well as interviews with all the players, coaches and people close to Jordan. It provides an unbelievable rollercoaster showcasing the absolute highs and lows that Jordan had to face on the court – as well as off of it. What the documentary does most beautifully is show us a human being who would never give up, who gave more than anyone else could, who pushed himself beyond the limit, and who showed what motivation can bring you.
Michael Jordan will go down in history as the best and if you need any recollection as to why, this documentary provides just that. Full of unexpected turns and moments that are beyond belief, you will sit (with jaw dropped) in awe of the magnificence of Michael Jordan and the Chicago Bulls. Sports fan or not, The Last Dance is a must see.
23/23
All 10 episodes of The Last Dance are out on now on Netflix.