Robert Luo is the founder of Mi Terro, a biotechnology company which launched in 2018. Robert has joined us to discuss his company and the future of sustainability in fashion.
Hi, how are you and how did your journey into sustainable fashion start?
It all started visited my uncle's dairy farm in China in 2018 and saw buckets and buckets of spoiled milk on his farm, which led me to investigate food waste in agriculture and then in all industries. I realized it's a huge problem that we just don't talk about enough.
After returning to the US, I spoke with my childhood Daniel, who has material science and chemistry background, about the problem. We then started researching what's inside milk waste and how we can give it a new life. After 3 months of researching, we started to work a solution that can extract the casein protein from the milk and spin it into fiber. We later knitted the fiber into the Mi Terro milk shirt.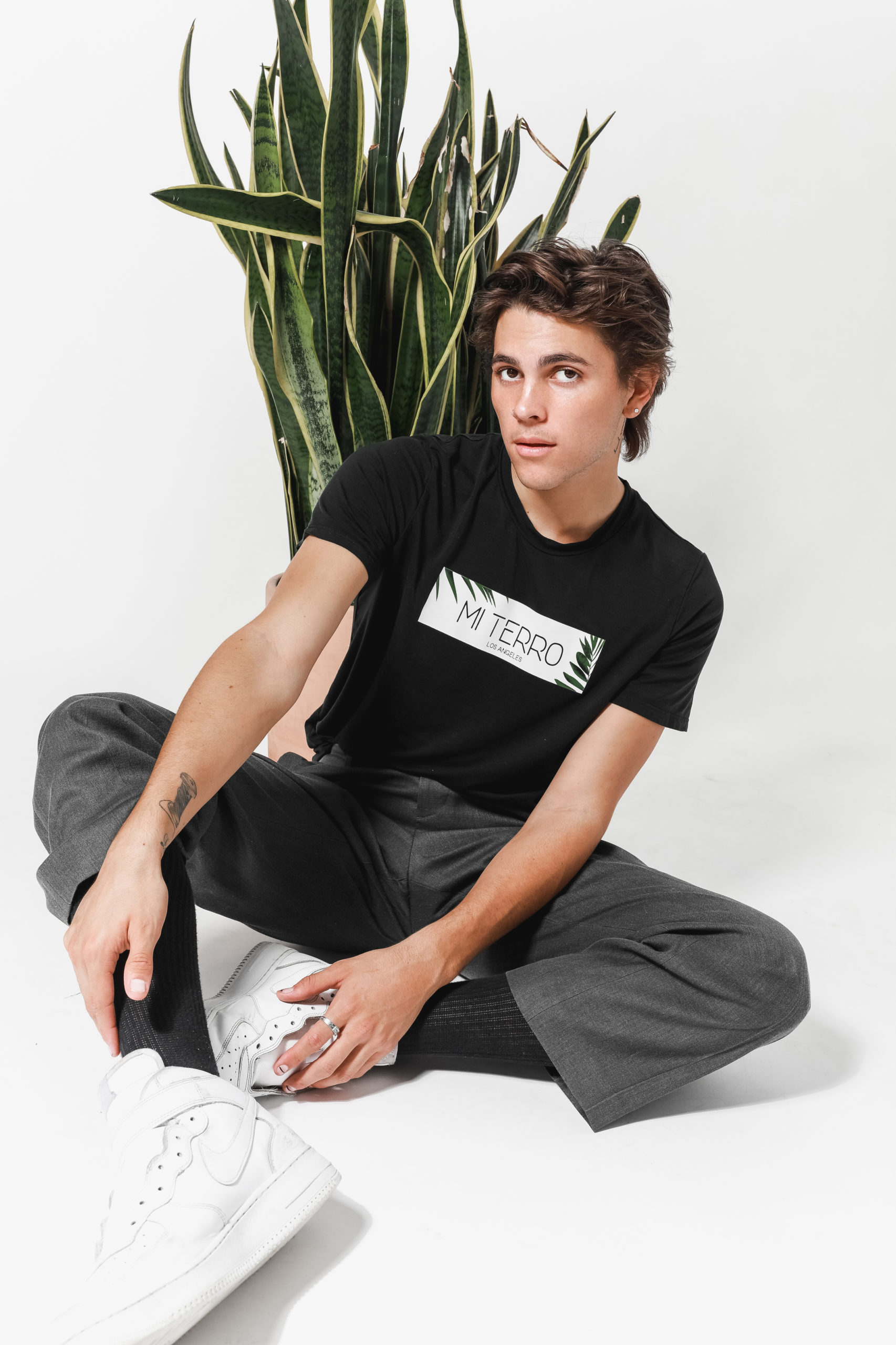 Mi Terro sells fashion products, what have you taken into consideration for it to be sustainable and ethical?
We have taken a strict measurement of the process of creating our fiber. Our process requires 60% less water than organic cotton does. Our fiber is 100% biodegradable, which means there is zero petroleum chemical involved.
For every 100 shirts we create, we provide one additional job for a female employee in China. Also, we plant 15 trees and donate 20 free meals for every purchase.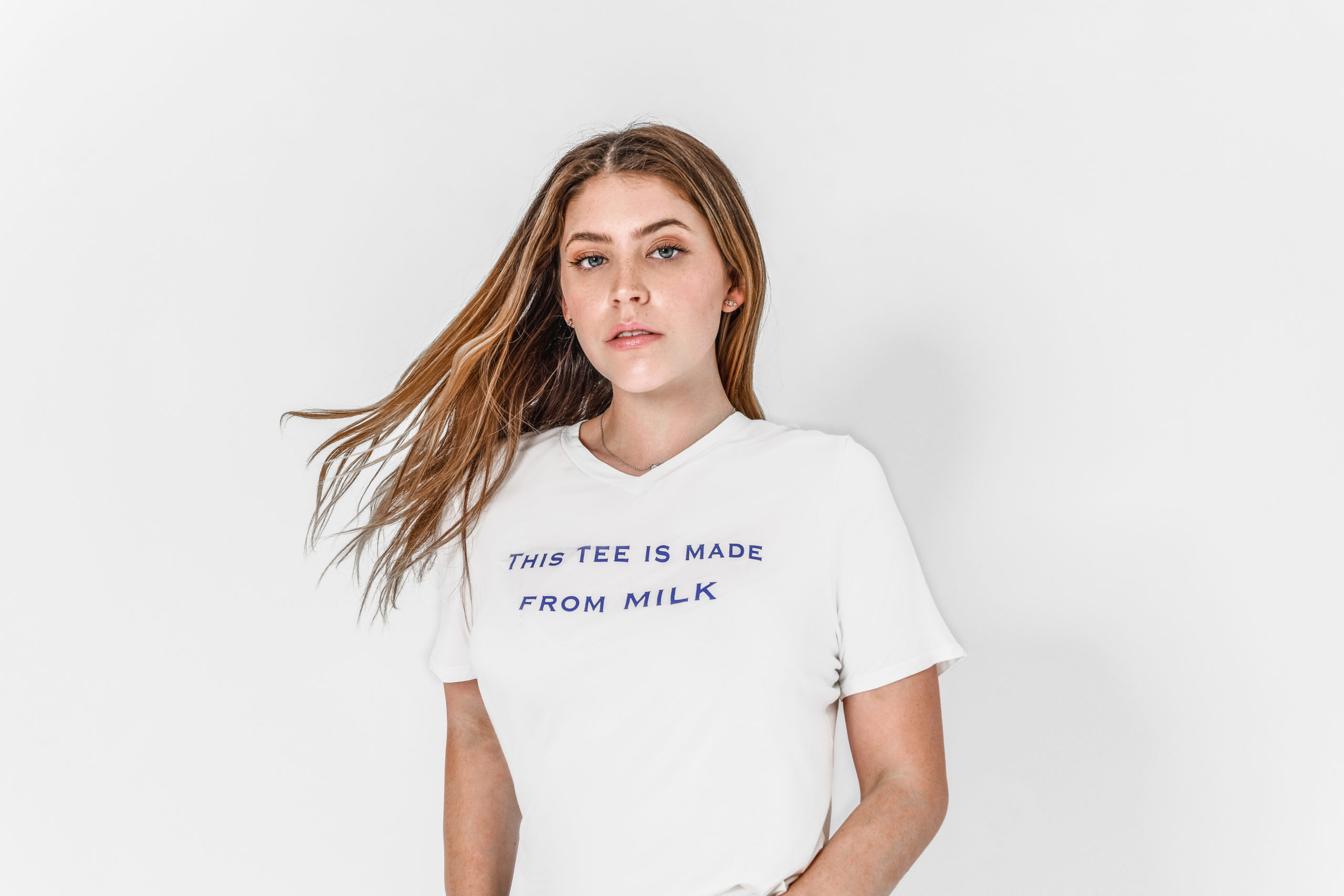 Transparency between companies and their consumers is becoming more valued, how do you approach this at Mi Terro?
We are working with third-party agencies to provide the life cycle analysis of our products. We are also open to sharing information on our supply chain, from food waste sources to production.
Have you come across any difficulties with being a sustainable company, and if so how have you overcome those issues? 
There are many difficulties with being a sustainable company. People would often question how sustainable or ecofriendly our products are. Some people would question why are we using milk?
First, we are not advocating for more dairy consumption. Our mission is to end food waste. We want to show people that food waste can be re-engineered into useful and eco-friendly products instead of being dumped in landfills or burned to create methane. We began with milk waste because I wanted to help my uncle. We have plans to expand our technology to plant-based food.
Do you feel the recession will be a big challenge for your company?
I understand that recession will force many companies to layoff employees or cut operation budgets. For Mi Terro, we see this critical time as an opportunity to develop our technology. We want to make sure that our technology can help other companies to save their material cost and to make their products for sustainable.
You state that you produce t-shirts from milk waste, can you tell us more about the technology of how food waste can be turned into fibres and how the process works?
We developed a patent-pending technology called "Pro-Act"(Protein Activation), which extracts casein protein molecules from the stinky, rot, bacterial grown expired and spoiled milk.
In order to guarantee a high-quality casein protein, we need to remove the bacteria from the milk waste. Once we extract the "bad" casein protein from the expired and spoiled milk, we use "Sea-Re" (self-assembly purification) to purify the "bad" casein protein into "good" casein protein. This process is very important yet difficult because casein protein can vanish if not done right. Think about it as turning "bad" food into "good" food.
Once we have the purified casein protein, we then integrate a new technique called DFS (Dynamic flow shear spinning). This technique spins the casein protein into fibers which can be used for fashion, medical, and packaging industries. With this technique, we can ensure the uniformity and quality of our fibers.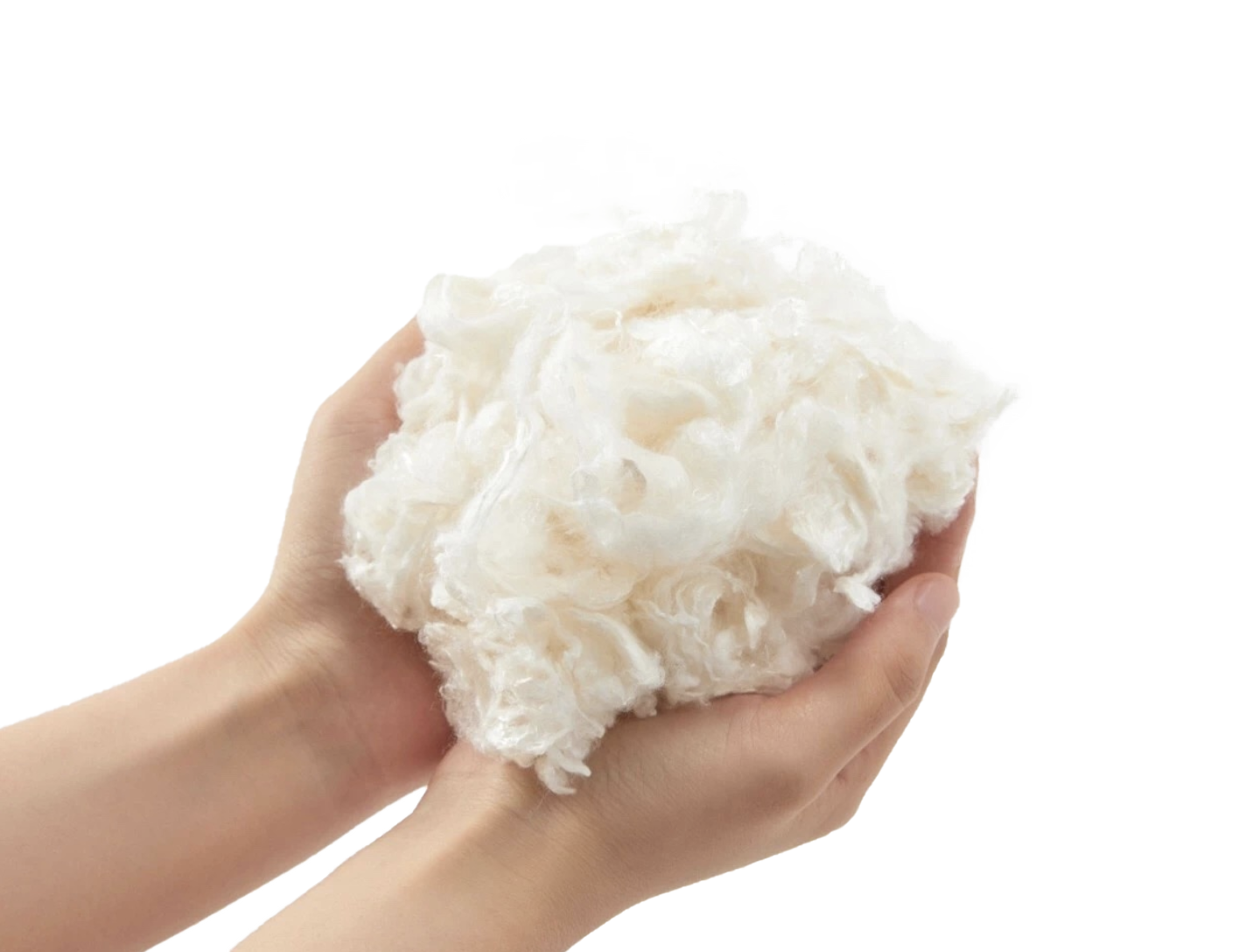 Are you considering other types of food waste other than milk to be turned into fibres?
We are experimenting with new possibilities with vegan milk. The first type of vegan milk that we are researching is soy milk. We understand that soy waste products are abundant and have excellent properties for fibers.
Moreover, are there any new developments you are carrying out to tackle food waste?
We are developing a world-changing technology that re-engineers whey into food packaging film to replace plastic packaging. Whey is the byproduct of yogurt, cheese, and ice cream production. We are replacing petroleum-based materials with protein-based materials made from food waste.
Finally, as a fashion label, what do hope your cultural impact will be and what is next for Mi Terro?
We are positioning ourselves as a biotechnology company that rescues food waste and re-engineers it into sustainable fibers replacing plastic in fashion, medical and packaging industries. We are redefining the circular economy in which everything begins with food waste and ends as recyclable or biodegradable.
We have two plans ahead. First, we will develop a variety of fibers from different types of protein-based food waste, not just excess milk. Second, we will continue to experiment with milk polymer; we already know that milk protein can be made into packaging film, bed sheets, medical appliances, and tissue.