2020 has brought a relentless flood of unpleasant news. While we need to face the realities of our changing world, we should also take care of ourselves and our mental health. Here are eight uplifting films to help you take a break amid the chaos of everything going on in the world right now.
Amélie (2001)
This iconic French film by Jean-Pierre Jeunet stars Audrey Tautou as the titular character. Amélie is a young woman who was raised and homeschooled by her parents after they mistakenly diagnosed her with a heart condition. Growing up in Paris isolated from peers her age, Amélie comes off as a little strange but has a wild imagination. The film's quirky and tongue-in-cheek narration complements Amélie's unique personality and disinterest in the mundane.
Amélie enjoys helping other people find happiness, but can't seem to find her own. When she's startled by the news of Princess Diana's death, she drops the lid of her perfume bottle, which knocks against a tile in the wall and unlocks a secret compartment. Inside, she finds a box of childhood possessions that she's determined to return to their owner. This discovery leads her on a series of adventures around Paris, bumping into quirky people and playing cat-and-mouse with love.
Midnight in Paris (2011)
With 93% on Rotten Tomatoes and numerous awards for its screenplay – including an Academy Award – this Parisian story is arguably even more romantic than Amélie. Owen Wilson stars as a screenwriter named Gil Pender in this dramatic role, but still offers the occasional comedic quirk. Gil is on a visit to Paris with his fiancé and her parents, who aren't too fond of him. He's trying to write his first novel, unsure if he's capable of the task, and finds inspiration on his midnight walks through the city.
Every night at midnight he stumbles through time into his golden age: 1920s Paris, which seems to be crowded with all of his literary idols, from Fitzgerald to Hemingway, as well as artistic icons like Picasso. Gil takes their advice while, during the day, he tries to convince his fiancé to move to Paris with him. The lack of logic surrounding Gil's ability to time travel is a purposeful acknowledgement of the movie's magic.
Booksmart (2019)
Olivia Wilde's low-budget directorial debut was a potential international hit, but sadly flopped at the global box office only making $24.9 million. Though many viewers were quick to compare it to the 2007 film Superbad – which stars Jonah Hill, the brother of Booksmart's Beanie Feldstein – Wilde's film cannot be reduced to the "male version" of Superbad.
Best friends Amy (Kaitlyn Dever) and Molly (Beanie Feldstein) are about to graduate high school with perfect grades and records, but without some of the experiences, their classmates have. The girls vow to break some rules on their last day and attend at least one party to prove that they're "fun". The night takes them on a series of unexpected adventures and discoveries without compromising on humour.
Sing Street (2016)
This award-winning Irish teen movie is quirkier and grittier than the usual musical romance. On his first day at a new private school, Conor (Ferdia Walsh-Peelo) tries to impress an aspiring model, Raphina (Lucy Boynton), by telling her he needs a model for his band's music video. He does not have a band. Earlier that day, Conor meets a self-proclaimed entrepreneur named Darren (Ben Carolan) who helps him manage the band. Their first recruitment is Eamon, who calls himself a multi-instrumentalist.
The band begins to practice, and they're terrible, but Conor can't back out of the situation now. They do eventually shoot the music video he told Raphina about. She gives Conor the nickname "Cosmo" and helps the band cultivate their style. Over time, the band gathers a small following, and Conor commits to becoming a musician while at home, his family life gets complicated.
Lion (2016)
Nicole Kidman and Dev Patel star in this true story of Saroo Brierley's journey to reunite with his biological mother. At the age of five, he is separated from his family in India. After a lonely and frightening experience trying to find his way back home, he's sent to an orphanage and adopted by an Australian couple.
In Australia, Saroo lives a happy life, but the couple's other adopted son, Mantosh, is more troubled. Twenty years after his adoption, Saroo is studying hotel management but feels the urge to search for his family. He uses Google Earth to find his hometown, leading him on an emotional journey of self-discovery.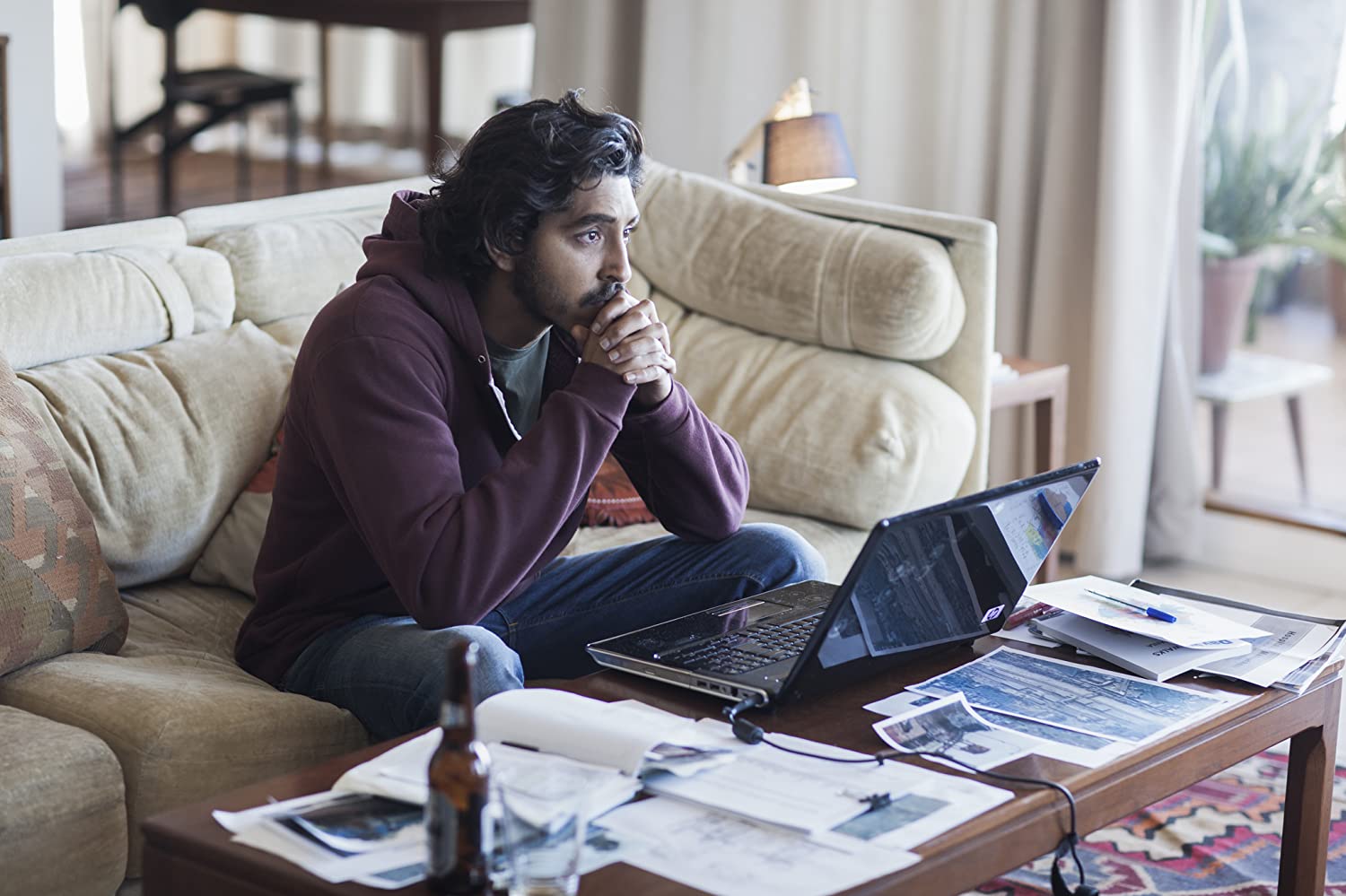 Billy Elliot (2000)
Set during the 1984 miners' strike in England, this film tells the story of a working-class boy named Billy Elliot (Jamie Bell) who discovers his passion for ballet in an environment where male dancers were disparaged. Billy is determined to improve his dancing and make a career out of it, much to his father's disappointment. Julie Walters stars as Billy's dance teacher and encourages his father (Gary Lewis) to be proud of his young son.
Love Actually

 (2003)
Richard Curtis directs this romantic comedy that follows eight different couples in London in the weeks leading up to Christmas. The star-studded ensemble cast offers an array of unique performances and quirky characters, from an eleven-year-old kid to a retired, forgotten pop star.
Hugh Grant plays the newly elected British Prime Minister, whose voiceover opens the film and tells us that during the 9/11 terrorist attack, the victims left messages of love, not hate. Given the context of this film's release, it does a decent job of tackling the seemingly impossible task of reinforcing our belief in humanity's capacity to love.
The Edge of Seventeen (2016)
Starring Hailee Steinfeld as Nadine, this coming-of-age dramedy is about the tumultuousness of growing up in high school. Nadine thinks she's awkward and undesirable, and things only get worse when her best friend (Haley Lu Richardson) starts dating her brother (Blake Jenner). However, Nadine finds a mentor in Mr. Bruner, one of her school teachers (Woody Harrelson), as she tries to navigate the world of high school romance.
As things spiral out of control, so does Nadine's self-esteem and mental health. She confides in Mr. Bruner – with whom she shares a hilarious back-and-forth – which helps her become her own person and think more introspectively. Kelly Fremon Craig wrote the critically acclaimed film in her directorial debut.