Little under two decades ago, video gaming was often still regarded as something of a niche activity. It was typically viewed as the realm of PC and console gamers, and not particularly as a social activity. Then the mobile technology boom came, connecting people in ways that were never previously imagined, instantly turning video games into a hobby that everyone could enjoy.
With more than 2.5 billion people worldwide playing mobile games in 2019 and almost $70 billion in revenue generated, gaming is no longer a niche industry aimed at a specific group of people. The target audience for games developers is now quite literally everyone, everywhere around the world. If you're playing one of the latest top games from Toronto or Tallahassee, there's a good chance someone else in Tibet or Timbuktu might be too.
Let's take a look at some of the most popular mobile games around today, after which we'll conclude with some brief thoughts about how to choose a genre of gaming that suits your preferences.
The Sims
This game is already considered classic in the life simulation category, as it has a very long history of development. The game imitates nearly every aspect of life engaging a vast number of players. Sims statistics show that players are mostly women and that this game has the power to simulate human interactions and help in everyday life as well. The Sims has many versions, among which, The Sims 3 and The Sims 4, which let the players choose from and play how they want.
Fortnite
Arguably one of the biggest reasons for the success of Fortnite, aside from the addictive battle royale styled gameplay, comes with the fact you can play this game on quite literally anything. Even more impressive, you can jump from playing Fortnite on PC or console, and still have all the same assets available when playing from your mobile device. Access to so much cross-platform, cross-play action for such a sophisticated multi-player game; that's just cool.
Poker
As one of the fastest growing online poker sites in the industry, 888 Poker boasts one of the most innovative and cutting edge mobile gaming platforms around. Designed entirely around the appeal of playing poker anytime and from any location, gamers can choose from a wide selection of instant cash games, sit and go tournaments, and even lay down their virtual chips in competitive scheduled tournaments, all from their preferred mobile device. Note: When the fun stops, stop.
Minecraft
Sometimes it's hard to imagine that Minecraft was first released late in 2011, and that it's kicking around still with such blocky graphical popularity. However, it's fair to say the secret is in the sandbox gameplay that never gets old, leaving all the creativity and fun entirely in the hands of the players themselves. Even playing from a mobile device, the only limits to what can be built and crafted based around your own imagination.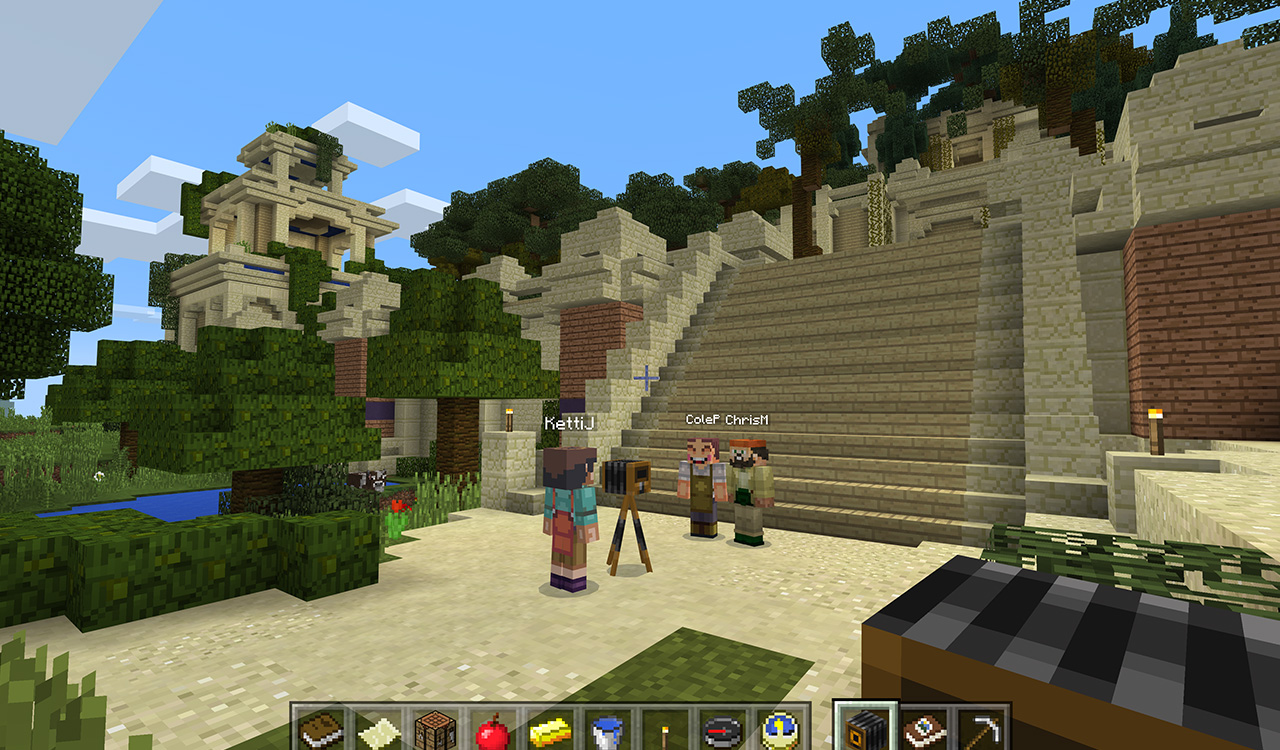 Hades Star
Insofar as niches in gaming go, few have enjoyed quite the longevity as those based around conquering galaxies. There have been grand strategies themed around space exploration and empire building since the early 1980's, therefore it's no surprise to find Hades Star having become so popular on mobile heading into the 2020's. Build your fleet, battle alien races and forge your own stellar empire; either on your own or in collaboration with other players.
Pokémon GO
Instantly becoming a worldwide smash when it launched in 2016, Pokémon GO became one of the most successful mobile games of all time, surpassing the one billion downloads mark in 2019. Based around augmented reality (AR) technology and gameplay interaction with real world locations, players can hunt for their favourite Pokémon characters, not to mention try a variety of other side-games and activities, thanks to regular updates from the developers.
Stardew Valley
If your first glance at Stardew Valley leads to thinking this is just a cute looking farming RPG, you'd be ever so wrong. Sure, the heart of the game is based around rural activities like growing crops and raising livestock, yet there's a profound amount of depth to the game that includes all manner of crafting, interaction with NPC players, budding romances and even starting your own virtual family. Relax, kick back and play this endless game at your own pace.
Choosing your genre
For the most part, choosing which kind of game to play is entirely down to personal preference. Mostly we're influenced by other forms of entertainment, such as music, movies, and literature, when delving into the genres of gaming we'll tend to enjoy the most. That said, we can sometimes be drawn into gaming genres we might not have previously considered, simply because they offer more appealing levels of social engagement and interaction.
The best way to narrow things down first and foremost is to decide whether you prefer playing alone or with others. This will help choose whether your gaming experience is single-player and focused entirely on your own in-game activity, or alternatively, the shared multi-player experience in which you either compete against or collaborate with other players. Both have their own pros and cons, depending on what you're looking for.
Many games are labelled by genre, which will give you some indication of what to expect. FPS will instantly tell you the game is a "First-Person Shooter" and violent action is the core activity. If you're looking for something a little more thoughtful and mentally challenging, perhaps look for the puzzle or adventure genres, where exploration and solving problems give you something to think about.
Finally, and given that many games these days feature an overlapping mixture of genres, you could just dive straight into something you might never have considered playing before. They say that variety is the spice of life, which is certainly true given the huge variety of gaming options available to mobile users these days. You never know, you might just find yourself enjoying a genre of gaming you'd never considered before.