The Front Bottoms have announced a new album called In Sickness & In Flames, set for release on August 21 via Atlantic Records. The New Jersey duo also unveiled a new single from the album titled 'Montgomery Forever', accompanied by a video directed by longtime collaborator Mark Jaworski. Check it out below, along with the album art and tracklist.
Speaking of the album, the band said: "Earlier this year, we made a new album and decided to name it In Sickness & In Flames. When we were writing the album and settling on the title, it meant something completely different to us. We could have never imagined where the world would be just six months later. In true TFB style this album has developed into something of its own that we no longer control the narrative of."
In Sickness & In Flames follows 2017's Going Grey and marks the band's seventh album. The band also previously released shared the singles 'Camouflage' and 'Everyone Blooms', which also appeared on last month's Ukelele Versions EP to benefit Black Lives Matter.
In Sickness and In Flames Cover Art: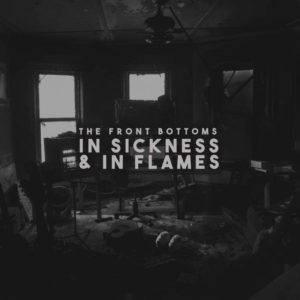 In Sickness and In Flames Tracklist:
1. Everyone Blooms
2. Camouflage
3. Jerk
4. The Truth
5. Montgomery Forever
6. The Hard Way
7. Leaf Pile
8. New Song D
9. Fairbanks, Alaska
10. Love At First Sight
11. Bus Beat
12. Make Way