Sankar Sridhar is an award-winning photographer whose works have been published in numerous publications including CNN International, Royal Geographical Society's Geographical, and Action Asia — to name a few. Sridhar has released various series over the years, many of which explore different cultures around the world.
Sridhar joined us for an interview to talk about how he got into photography, his influences, and his advice for new photographers.
So, how did you get into photography, how did your journey start?
That would be in 1996 (though I didn't know it then), when I borrowed a Hotshot camera from my elder brother and went on a 15-day trek into the Himalayas. The images by themselves were not outstanding, but the experience got me hooked to long solo travels and the process of photography. My love for the mountains led me to complete mountaineering courses and during a climbing expedition in 1999, I crossed paths with nomads. Despite pursuing mountaineering, I couldn't forget the hardscrabble lives, the lives these nomads lived, while also understanding how quickly change was overtaking them. That's where I found direction in photography, beginning with documenting the lives and lifestyles of nomadic communities within the environment.
How would you describe your style of photography and what makes it unique to you?
I'm a slow photographer, because I spent more than a decade shooting transparencies. Just as important, I was taught early on to not just understand but worship light, and respect the people that I shot. I can't really judge the uniqueness of my images, but I have been told my images are evocative and insightful. That is largely because I spend days or even weeks with those I shoot, and shoot people and communities I want to learn more about.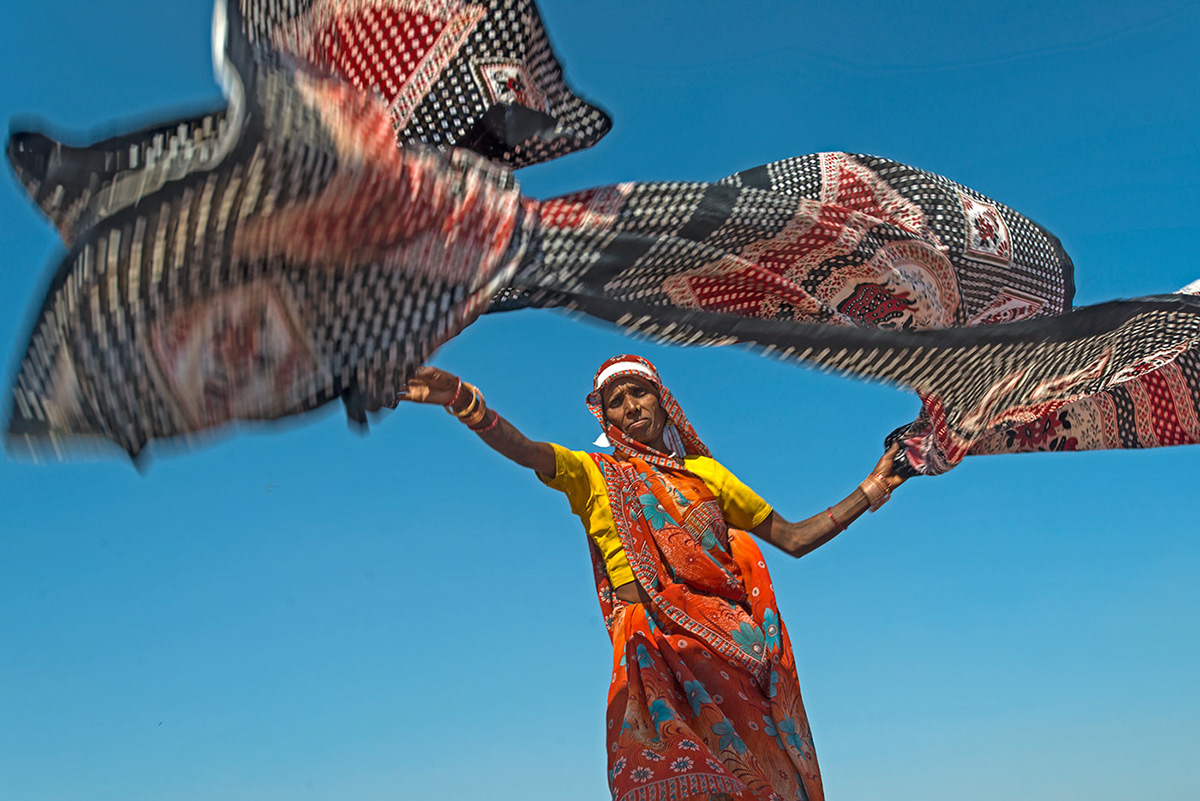 Are there any influences that relate closely to your photography?
The works and the approach to photographs by the likes of doyens such as Raghubir Singh, Sebastiao Salgado and David Alan Harvey I have remained smitten with for a long time now. I also spend hours looking at paintings by masters like J.M.W Turner and John Constantine.
Whether these influences seep into my shooting I can't say for sure, but I'd be happy if they did!
If you could give advice to new photographers, what would it be?
At a time when we are overwhelmed by images on social media, it's important not to follow "trends" and lose sight of developing a style of your own. Do your best to ensure your camera spends more time on your shoulder than in your bag, and spend time looking at the works of photographers and artists you admire. That goes a long way in helping you understand what elements – expression, setting, light, subject – makes the images so appealing. And last, know your camera well. There's a lot that goes on in the head when it comes to shooting, and all that matters much more than just pointing and shooting.
Finally, what are you working on at the moment?
I'm currently working on coming to terms with being stuck at home – 100 days and counting. Once things come back to normal, I'll be plan on continuing and hopefully wrapping up my personal projects on documenting the Aahir community in Gujarat and then heading to West Bengal, where I was born and raised to begin a project on the man-elephant conflict in the region.
---
Find superb work by Sankar Sridhar on his website.