Lost Angeles post-hardcore outfit Touché Amore have announced a new album. It's called Lament and it's slated for release on October 9 via Epitaph. The band also shared a new single from the album titled 'Limelight', which features Manchester Orchestra frontman Andy Hull and arrives with a visualizer created by guitarist Nick Steinhardt. Check it out below, and scroll for the album's tracklist and cover artwork.
Produced with Ross Robinson (Slipknot, Korn, At The Drive-In), Lament will also include the previously released song 'Deflector', which was unveiled back in September. A press release describes the new LP as "the light at the end of the tunnel" following years of "working through darkness." The whole album will be accompanied by visuals, also animated by Steinhardt. A deluxe physical edition of the LP will also include a 72-page art book.
Lament marks the band's fifth studio album and first in over four years, following 2016's Stage Four.
Lament Cover Artwork: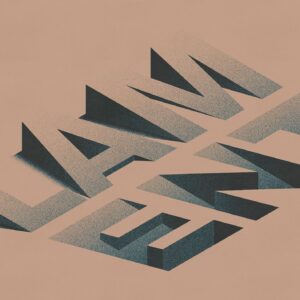 Lament Tracklist:
1. Come Heroine
2. Lament
3. Feign
4. Reminders
5. Limelight [ft. Andy Hull]
6. Exit Row
7. Savoring
8. A Broadcast
9. I'll Be Your Host
10. Deflector
11. A Forecast