In this segment, we showcase the most notable albums out each week. Here are the albums out on August 14th, 2020:
A.G. Cook, 7G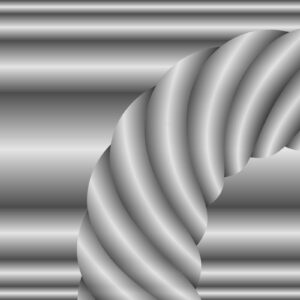 PC Music's A.G. Cook has come through with his debut solo album, 7G. Released two days ago, the 49-track (!) LP is spread across seven discs, each divided into a different instrument: "Drums", "Guitar", "Supersaw", "Piano", "Nord", "Spoken Word", and "Extreme Vocals". In addition to a number of original compositions, the album also includes covers of Blur, Taylor Swift, Charli XCX, The Strokes, The Smashing Pumpkins, Tommy James and the Shondells, Life Sim, and Sia. Clocking in at over two-and-a-half hours, it features vocal contributions from Chairlift singer Caroline Polachek, Tommy Cash, Hannah Diamond, and Alaska Reid.
Burna Boy, Twice as Tall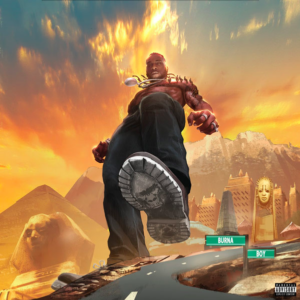 Burna Boy has dropped his fifth studio album Twice as Tall via Atlantic Records. The follow-up to 2019's African Giant was executive produced by Diddy, Bosede Ogulu, and Burna Boy and features guest appearances from Coldplay's Chris Martin, Stormzy, Youssou N'Dour, Naughty by Nature, Mike Dean, Timbaland, and more. Containing 14 tracks, the album was recorded mostly in Lagos, Nigeria during the COVID-19 pandemic and features contributions from Nigerian producers LeriQ, Telz, P2J and Rexxie as well as established names such as Mike Dean, Timbaland, Skread and Jae5.
Biffy Clyro, A Celebration Of Endings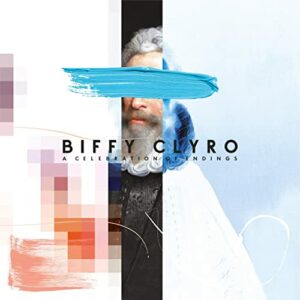 Biffy Clyro are back with their ninth studio album, A Celebration of Endings, via 14th Floor/ Warner. Produced by Rich Costey (Sigur Rós, Muse, Frank Turner), the follow-up to 2016's Ellipsis  and their 2019 soundtrack album Balance, Not Symmetry was originally scheduled for release back in May but was postponed due to the COVID-19 pandemic. Speaking about the album, frontman Simon Neil told NME: "I'm normally very personal with what I write, but in this day and age it's impossible to not be affected by these things that are constantly happening and infiltrating every aspect of all of our lives." He added: "I always remember saying, 'I'm never going to write songs about society' or whatever, but it's just impossible not to. The songs felt like they were the ones that spoke to me the most."
Young Jesus, Welcome to Conceptual Beach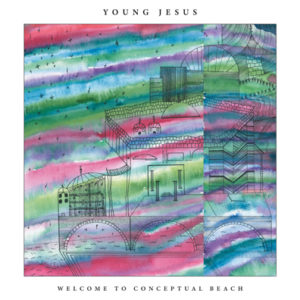 Young Jesus have returned with a new album titled Welcome to Conceptual Beach via Saddle Creek. The 7-track LP, which follows 2018's The Whole Thing Is Just There, was first conceived as a physical zine in 2016, while the four members of the Los Angeles-based indie rock outfit were on tour. It imagines "a long-time mental refuge, where [vocalist/guitarist John Rossiter] imagines himself living—like a medieval, stigmata-wrought hermit—all his needs for okay-ness finally met," according to a press release. "The reason it's called Welcome to… [Conceptual Beach] is because I'm inviting other inner landscapes into it," Rossiter further explains.
Other albums out today: 
Whitney, Candid; Bruce Hornsby, Non-Secure Connection; Kathleen Edwards, Total Freedom; Boldy James, The Versace Tape.