Colombian-born, Brooklyn-based electronic artist Ela Minus has announced her debut full-length album, acts of rebellion, out October 23 via Domino. Accompanying the announcement, Minus has also shared a new track called 'el cielo no es de nadie', which arrives with a music video co-directed by herself and Pepi Ginsberg. Check it out below, and scroll down for the album's cover artwork and tracklist.
""el cielo no es de nadie" is about all the love I see in small, everyday acts," Minus said in a statement. "It's an invitation to appreciate unheroic, but constant and meaningful actions​. The song's title, "el cielo no es de nadie," refers to the phrase "I'll give you the sky," a common expression used in Spanish when in love. In the song, I defy it: "You can't give me the sky / It isn't yours to give.​"
acts of rebellion also features the previously released 'megapunk' and 'they told us it was hard, but they were wrong', which marked her debut single for Domino.
acts of rebellion Cover Artwork: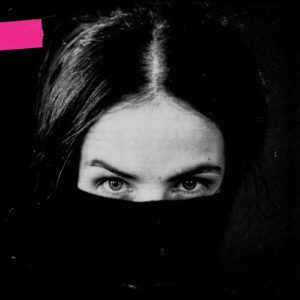 acts of rebellion Tracklist:
1. N19 5NF
02 they told us it was hard, but they were wrong.
03 el cielo no es de nadie
04 megapunk
05 pocket piano
06 dominique
07 let them have the internet
08 tony
09 do whatever you want, all the time.
10 Close [ft. Helado Negro]