After much teasing on social media, AC/DC have officially announced their new album POWER UP. The LP arrives November 13 via Columbia. They've also previewed the album with the lead single, 'Shot in the Dark'. Check it out below, and scroll down for the record's cover artwork and tracklist.
POWER UP reunites the band's surviving classic lineup: Brian Johnson, Angus Young, Phil Rudd, and Cliff Williams. Stevie Young replaced the late Malcolm Young on rhythm guitar following his passing in 2017. The album marks the first album to feature the band's classic lineup since 2008's Black Ice, which was followed in 2014 with Rock or Bust. Though guitarist Malcolm Young did co-write the album, he did not appear on it due to his declining health. In 2015, Rudd left AC/DC following legal issues, and a year later, Johnson had to exit the band's 'Rock or Bust Tour' due to hearing loss.
The album will be available in multiple formats, while a limited deluxe edition will include light-up box with built-in speakers that play a portion of 'Shot In The Dark', a 20-page booklet, and more.
Read our feature A Deep Dive into AC/DC's 'Hells Bells'.
POWER UP Cover Artwork: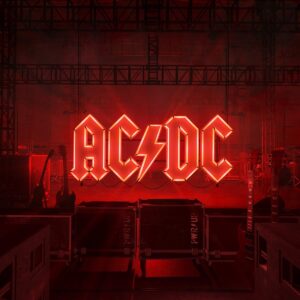 POWER UP Tracklist:
1. Realize
2. Rejection
3. Shot In The Dark
4. Through The Mists Of Time
5. Kick You When You're Down
6. Witch's Spell
7. Demon Fire
8. Wild Reputation
9. No Man's Land
10. Systems Down
11. Money Shot
12. Code Red