Arab Strap have announced their new album: As Days Get Dark is due out March 5 via Rock Action. It marks the first album from Scotland's Aidan Moffat and Malcolm Middleton since 2005's The Last Romance. They've also released a new track called 'Compersion Pt. 1'. Check it out below, and scroll down to for album's cover artwork and tracklist.
"It's about hopelessness and darkness, but in a fun way," Moffat said in a statement about the record. Middleton added: "We've had enough distance from our earlier work to reappraise and dissect the good and bad elements of what we did. Not many bands get to do this, so it's great to split up."
As Days Get Dark also includes 'The Turning of Our Bones', which the group released in September. Arab Strap split a year after the release of their previous LP, saying there was "no animosity, no drama," adding, "We simply feel we've run our course." Since then, both members have released several solo albums, before getting back together in 2016 for a series of reunion shows.
As Days Get Dark Cover Artwork: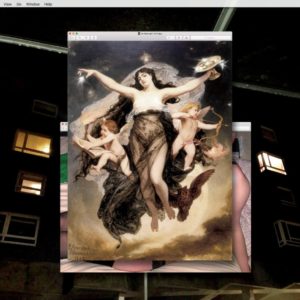 As Days Get Dark Tracklist:
1. The Turning of Our Bones
2. Another Clockwork Day
3. Compersion Pt. 1
4. Bluebird
5. Kebabylon
6. Tears on Tour
7. Here Comes Comus !
8. Fable of the Urban Fox
9. I Was Once a Weak Man
10. Sleeper
11. Just Enough