Aaron Maine has announced a new Porches album: All Day Gentle Hold !, the follow-up to last year's Ricky Music, is out October 8 via Domino. Along with the announcement, Porches has today shared a video for the new track 'Okay'. Check it out below.
"I recorded this album in my room between October 2019 and April 2021," Maine explained in a statement. "The world was flipped and I wanted to make something injected with as much love, urgency, and lust for humanity as I possibly could."
All Day Gentle Hold ! will include the previously released song 'I Miss That', which came out in October of last year.
All Day Gentle Hold ! Cover Artwork: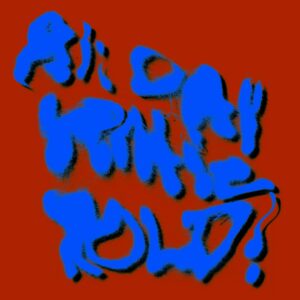 All Day Gentle Hold ! Tracklist:
1. Lately
2. I Miss That
3. Okay
4. Swimming Big
5. Back3School
6. Swarovski
7. Watergetsinside
8. In a Fashion
9. Inasint
10. Grab the Phone
11. Comedown Song (Gunk)