Tasha has announced her new album, Tell Me What You Miss The Most. The follow-up to the Chicago-based artist's 2018 debut Alone at Last comes out November 5 digitally and December 3 physically via Father/Daughter Records. Today's announcement comes with the release of the new single 'Perfect Wife', which is accompanied by a video directed by John TerEick and Jake Nokovic of the directing duo coool. Check it out below and scroll down for the album artwork and tracklist.
"When thinking about the visual for this song, I knew it had to exude romance, joy, and sweetness," Tasha explained in a press release. "I found John and Jake by happenstance, but our work together felt totally seamless. This visual represents the giddiness and excitement of going on a first date with someone, and having it turn out even better than you could have imagined. Paired with their vision for a retro, theatrical, musical-movie kind of world, I think this video wonderfully captures that magic of being totally head over heels for someone perfect. John and Jake were a dream to work with, and I'm so grateful for their expert imagination."
coool's John TerEick and Jake Nokovic added:
When Tasha approached us with the song, we knew there had to be flowers and there had to be dancing. It's this pure, magical love song that, for all of us, felt like those 'too good to be true' moments that occur when you're really falling for someone. It was important for us to not tell the story of the date itself, but rather the aftermath, when you've come home to your apartment. How can you not just want to throw yourself around the room and move your body when you feel that elated? It's that feeling that gave us the idea to inject visual language and choreography that felt reminiscent of mid-century films like Funny Face, Breakfast at Tiffany's and Singin' in the Rain.
'Perfect Wife' follows Tasha's previous single 'Lake Superior', which made our Best New Songs list.
Tell Me What You Miss The Most Cover Artwork: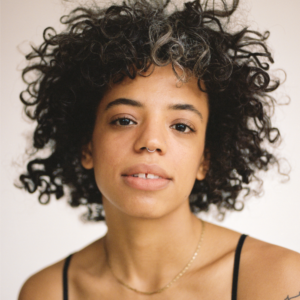 Tell Me What You Miss The Most Tracklist:
1. Bed Song 1
2. History
3. Perfect Wife
4. Sorry's Not Enough
5. Love Interlude
6. Dream Still
7. Burton Island
8. Lake Superior
9. Year From Now
10. Bed Song 2