Debit – the moniker of Mexican-American DJ, engineer, and producer Delia Beatriz – has announced a new LP called The Long Count. It arrives on February 18, marking her debut on Modern Love. The new single '2nd Day' is out today; check it out below.
The Long Count was written, produced, and mixed by Beatriz, with Rashad Becker handling the mastering. The album is built on research Beatriz made into Mayan wind instruments, including whistles, ocarinas, flutes and trumpets, using the archive of the Mayan Studies Institute at the Universidad Nacional Autonoma de Mexico to develop a set of digital instruments that were then processed through machine learning techniques.
Debit released her debut solo record, Animus, in 2018.
The Long Count Cover Artwork: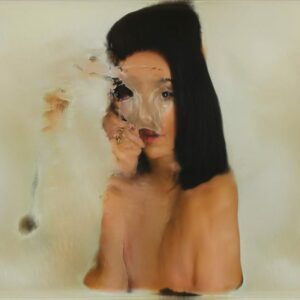 The Long Count Tracklist: 
1. 1st Day
2. 1st Night
3. 5th Night
4. 3rd Night
5. 2nd Day
6. 5th Day
7. 6th Night
8. 4th Night
9. 7th Day
10. 7th Night