C Duncan has announced his new album, Alluvium, which will be released on May 6 via Bella Union. To accompany the announcement, Duncan has today previewed the LP with a new single called 'Heaven'. Check it out and find the album cover and tracklist below.
Speaking about the new track, Duncan said in a statement: "Heaven is an upbeat and optimistic song about moving on to greener pastures. It's about turning corners, looking to the future and embracing what lies ahead."
Alluvium will be the follow-up to C Duncan's 2019 record Health. "With Alluvium I wanted to make a positive record with lots of different musical ideas and lyrics that could move from serious to playful to over-the-top romantic in a fluid way," he explained.
Alluvium Cover Artwork: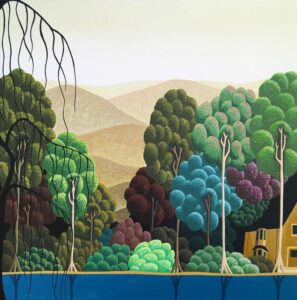 Alluvium Tracklist:
1. Air
2. Heaven
3. We Have a Lifetime
4. Bell Toll
5. Lullaby
6. Torso
7. Pretending
8. You Don't Come Around
9. I Tried
10. Sad Dreams
11. Alluvium
12. Earth
13. The Wedding Song
14. Upon The Table