San Francisco-based songwriter Maggie Gently has released a new single, 'Worried', lifted from her forthcoming debut LP Peppermint. Check out a visual for the track below.
"'Worried' is kind of a love song, but also kind of a reckless, frantic snapshot of an anxious person trying to hold on to the things she thinks she can't afford to lose," Maggie Gently explained in a statement.
Peppermint is due out March 18 via Refresh Records. The album, which includes the previously unveiled single 'Hold My Hand', was recorded by Grace Coleman at El Studio in San Francisco and Brian Ishiba in Los Angeles. It was produced by Eva Treadway (Pllush, The She's) and mixed and mastered by Grace Coleman.
Peppermint Cover Artwork: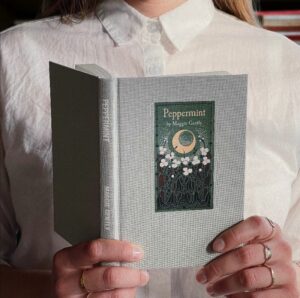 Peppermint Tracklist:
1. Worried
2. Emperor
3. Hold My Hand
4. Steady
5. Don't Have Time
6. About Leaving
7. My Favorite Song
8. That Noise
9. Dear You