South Korean indie band Say Sue Me have announced a new album, The Last Thing Left, which drops on May 13 via Damnably. Lead single 'Around You' arrives with an accompanying video from director 윤지원 Yoon Jeewon. Check it out below.
"This song was written at the beginning of the pandemic, quite early in the making of the album," the band's Sumi Choi explained in a statement. "In a world where it became difficult to go outside and meet people freely, I felt like time is totally mine, but I still don't know how to control it. My thoughts linger and dwell within me and my youth is slipping away. Perhaps when I go outside something is waiting for me that makes me think better than this!"
Last year, Say Sue Me returned with the standalone single 'So Tender'.
The Last Thing Left Cover Artwork: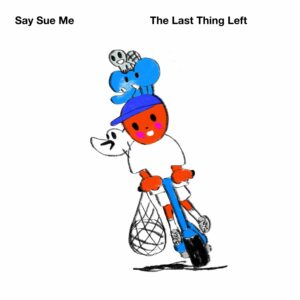 The Last Thing Left Tracklist:
1. The Memory Of The Time
2. Still Here
3. Around You
4. We Look Alike
5. No Real Place
6. To Dream
7. Photo Of You
8. The Last Thing Left
9. Now I Say
10. George & Janice