Beach Bunny have announced their sophomore album, Emotional Creature, which arrives on July 22 via Mom+Pop. Along with the announcement, the Chicago-based quartet has shared the album's lead single, 'Fire Escape'. Check it out below.
"We are always changing, growing, and adapting – it's a deeply ingrained part of the human experience," Beach Bunny's Lili Trifilio remarked in a press release. "We strive to be stronger, trust we'll grow smarter, and spend most of our lives reaching for comfort and happiness. Sometimes, life is stagnant, sometimes, life is difficult – but the wonderful part of being human is that we evolve and make the bleak moments beautiful – we find new ways to survive. Humans are emotional creatures and I wanted to capture that with this album in order to show how complex, sometimes tragic, and mostly wonderful the human experience can be."
Written immediately before and during the COVID-19 pandemic, Emotional Creature was produced by Sean O'Keefe (Fall Out Boy, Motion City Soundtrack) at Chicago's Shirk Studios. Beach Bunny's debut LP, Honeymoon, came out in 2020.
Emotional Creature Cover Artwork: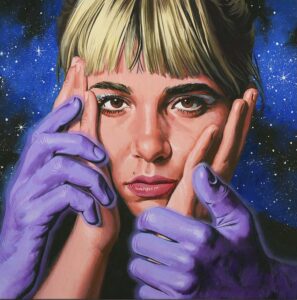 Emotional Creature Tracklist:
1. Entropy
2. Oxygen
3. Deadweight
4. Gone
5. Eventually
6. Fire Escape
7. Weeds
8. Gravity
9. Scream
10. Infinity Room
11. Karaoke
12. Love Song