Field Guides, the project led by Brooklyn-based artist Benedict Kupstas, has announced its third album. Ginkgo is out June 24 via Whatever's Clever, and it features contributions from members of The War on Drugs, Adeline Hotel, Public Practice, and Stars Like Fleas, among others. Check out lead single 'Salmon Skin' below.
Kupstas shared the following statement on the new track:
"Salmon Skin" was mostly written while I was in Lebanon a few years ago, volunteering with an NGO in the Bekaa Valley. It was an intense time. I was corresponding with Alena Spanger (longtime collaborator), who was in California at the time, getting lost in coves. I was spending my breaks sitting in a sort of grotto on the grounds of a very old monastery, where a mangey feral cat would sit on my lap. The geographical and psychic displacements felt a bit surreal. And I found some sort of parallel correspondence between salmon and spiders. I had been in the process of moving to Switzerland, but feeling extremely conflicted about the prospect, and lots of things were unraveling, dizzying forks in the road. That's what that song grew out of.
It was the first and only song we recorded with the full live band, before the pandemic and other disruptions forced a change in approach.
Ginkgo will follow 2014's Boo, Forever and 2019's This Is Just A Place.
Gingko Cover Artwork: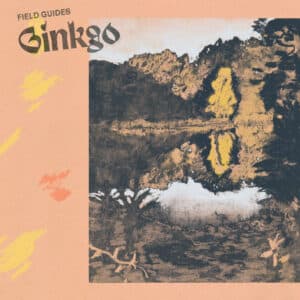 Gingko Tracklist:
1. Judee At The Delaware Water Gap (A Prelude)
2. Salmon Skin
3. Agios Sillas
4. Son Of The Tree That Owns Itself
5. Cicadas In The Lemon Trees
6. The City Is A Painting
7. Rain On My Parade
8. Condensate
9. The Petrichor Near Landwehr Canal
10. Margaret
11. When I Pulled Slivers From Your Feet