Sharon Van Etten has announced her new album, We've Been Going About This All Wrong. The follow-up to 2019's Remind Me Tomorrow will be released on May 6 via Jagjaguwar. Check out a trailer for the record below.
Van Etten's recent singles 'Porta' and 'Used To It' do not appear on We've Been Going About This All Wrong. In fact, there will be no advance tracks leading up to the release of the album. "I wanted to approach this release differently, to engage my fans in an intentional way, in an effort to present the album as a whole body of work," Van Etten commented in a statement. "These 10 songs are designed to be listened to in order, at once, so that a much larger story of hope, loss, longing and resilience can be told."
Daniel Knowles co-produced We've Been Going About This All Wrong, which features Van Etten's touring band of Jorge Balbi on drums, Devon Hoff on bass, and live musical director Charley Damski on synthesizers and guitars. According to a press release, the album "concerns itself with the questions we ask ourselves when we think the world – or at least, our world – might be ending. Have we loved as well as we could? Did we try hard enough? How do we protect the things most precious to us from destructive forces beyond our control? And how do we salvage something worthwhile when it seems all is lost?"
The cover art is intended to reflect Van Etten's approach to these questions. "I wanted to convey that in an image with me walking away from it all," she said, "not necessarily brave, not necessarily sad, not necessarily happy."
Van Etten has a run of US dates later this month with support from Mia Joy before embarking on her European Darkness Fades Tour and The Wild Hearts Tour with Angel Olsen, Julien Baker, and Spencer.
We've Been Going About This All Wrong Cover Artwork: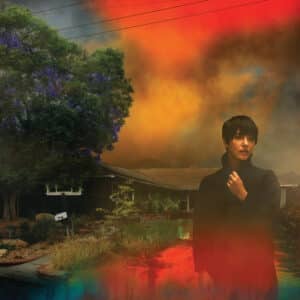 We've Been Going About This All Wrong Tracklist:
1. Darkness Fades
2. Home to Me
3. I'll Try
4. Anything
5. Born
6. Headspace
7. Come Back
8. Darkish
9. Mistakes
10. Far Away