Momma have announced a new album called Household Name. It's out July 1 via Lucky Number. Today, the Brooklyn-based band – led by singers/guitarists Allegra Weingarten and Etta Friedman – has shared the new single 'Speeding 72', which arrives with a video directed by Madeline Leshner and Zach Stone. Check it out below, and scroll down for the album cover and tracklist.
"'Speeding 72' is probably the most collaboratively written song on the new record. We wanted it to be the sort of summertime anthem that you can turn on during a drive to impress your crush," the band explained in a press release. "The most important part of the production was setting the right mood to transport the listener. The song starts with Aron getting into his car (which is featured on the album cover), and then turning on the ignition."
'Speeding 72' follows the previously released singles 'Rockstar' and 'Medicine'. Along with the album news, Momma have also announced a run of headlining dates, which you can find here. Their last album was 2020's Two of Me.
Momma Cover Artwork: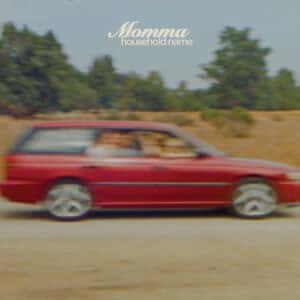 Momma Tracklist:
1. Rip Off
2. Speeding 72
3. Medicine
4. Rockstar
5. Motorbike
6. Tall Home
7. Lucky
8. Brave
9. Callin Me
10. Spider
11. No Stage
12. No Bite