Chicago band Ganser have announced a new EP called Nothing You Do Matters. The three-song project, out October 5 on Felte!, was produced by Liars frontman Angus Andrew. Lead single 'People Watching' comes paired with a video co-directed by Ganser's Alicia Gaines and Natalie Garofalo, who implemented LED Volume "green screen" technology to create the visual. Check it out below.
In an interview with Rolling Stone, Gaines said of working with Andrew: "Having Angus in a room, like, conducting as we were doing vocals and just really pushing us to go above and beyond where we've been before was a joy."
Ganser's latest album was 2020's Just Look At That Sky, which was followed last year by the Look At The Sun remix EP.
Nothing You Do Matters Cover Artwork: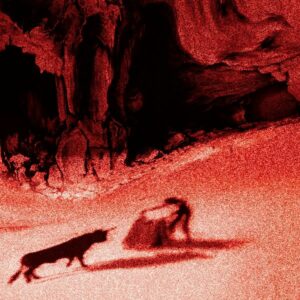 Nothing You Do Matters Tracklist:
1. People Watching
2. What Me Worry
3. People Watching (Liars Remix)