When the lineup for Primavera Sound 2020 was announced a year ago, it seemed too good to be true. Even with its reputation as the best-booked festival in the world, it was hard to believe the range and sheer amount of artists that were set to perform at the beloved Barcelona event. A Stereogum headline said it best: "Primavera Sound 2022 Lineup Has Every Band." Since the festival last took place in 2019, I've spent most of my time listening to and writing about and obsessing over music – recorded music, that is, because every cell in my body that held a memory of live music seemed to have disintegrated during the pandemic. My most memorable live experience of 2021 so far was seeing a grunge tribute act improvising the words to famous grunge and grunge-adjacent songs and making banter about the big four in a language I did not understand, courtesy of the only Irish pub in the small Spanish town where I currently live – and it honestly ruled.
But before I knew it, I was getting ready to see every band. Consider my coverage highly subjective; I've been dreaming of going to Primavera for as long as I can remember, have only seen a couple of the sheduled acts live, it's been years since my last festival experience, and I've never attended one for more than a single day. (I'll be here throughout the duration of the festival, which spans two weekends.) Even as I spent all of last week trying to figure out the best schedule, it seemed more like a logistical challenge than anything within the realm of possibility. Yet there I was making my way through Parc del Fòrum yesterday afternoon, a little bit overwhelmed by how real it all suddenly felt.
The way I went about it – mostly by avoiding Tame Impala's performance, which included a cover of 'Last Nite' by the Strokes, who had to cancel their own headlining set on Friday after a member of the band's camp tested positive for COVID-19 – I had a pretty great time on Thursday. But I can't ignore the numerous complaints I heard on the festival grounds and saw on social media, with people calling it the festival's worst and most disastrous run. They were understandably frustrated by the lack of water access points, huge queues, unannounced cancellations (including Bikini Kill and Lingua Ignota), and the fact that the festival was oversold to point of feeling dangerous. Primavera addressed some of these issues on Twitter, saying they are "working tirelessly to solve them" and that they've added three free water points. Let's hope the situation improves in the coming days. Still, there were plenty of memorable performances to rave about last night. In chronological order, here were six of my favorites.
---
Faye Webster Makes Us Wanna Cry (In a Good Way)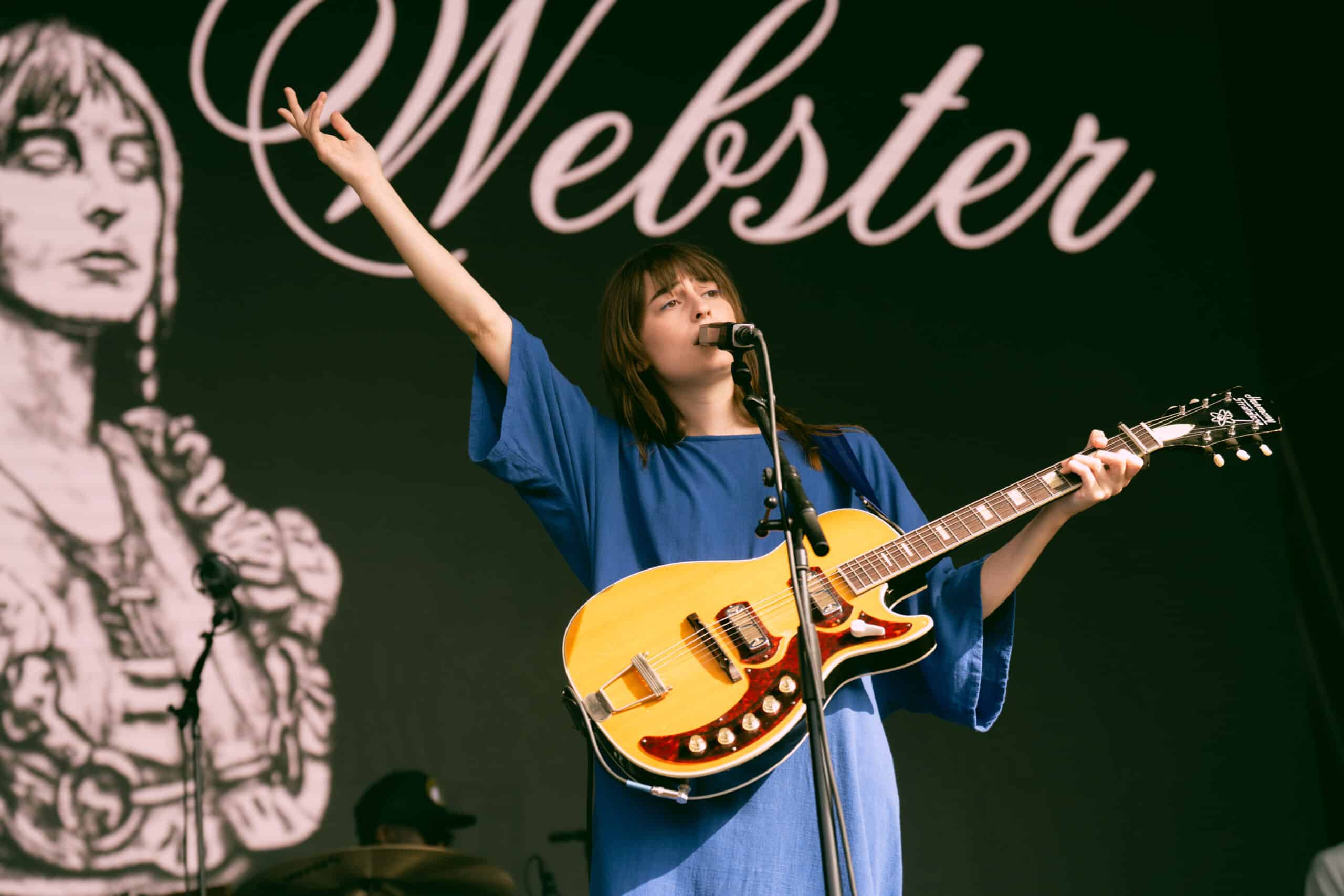 Faye Webster's twangy, sizzling alt-country was the perfect way to kick off my first day at the festival. The Atlanta singer-songwriter breezed through her set with effortless ease and an emphasis on groove, her band offering subtly dazzling support as she played highlights from Atlanta Millionaires Club and last year's I Know I'm Funny Haha. The atmosphere seemed to fittingly become more relaxed as the weather cooled down, but Webster kept up the momentum by throwing in a couple of surprises, like bringing her mom onstage ("Can you take a photo of us?") and casually headbanging to an Animal Crossing song.
Within the first few minutes, I was convinced the most memorable moment of the set would be when the word "IDLES" momentarily (accidentally?) flashed behind the stage in place of her name, and the crowd's reaction was insant: Haha. But the vulnerability that slowly seeped into her performance was striking, and when I spotted a couple swaying to the laid-back, yearning melancholy of 'Jonny', it almost made me wanna cry. You know, in a good way.
Kacey Musgraves' star-crossed Finds the Right Stage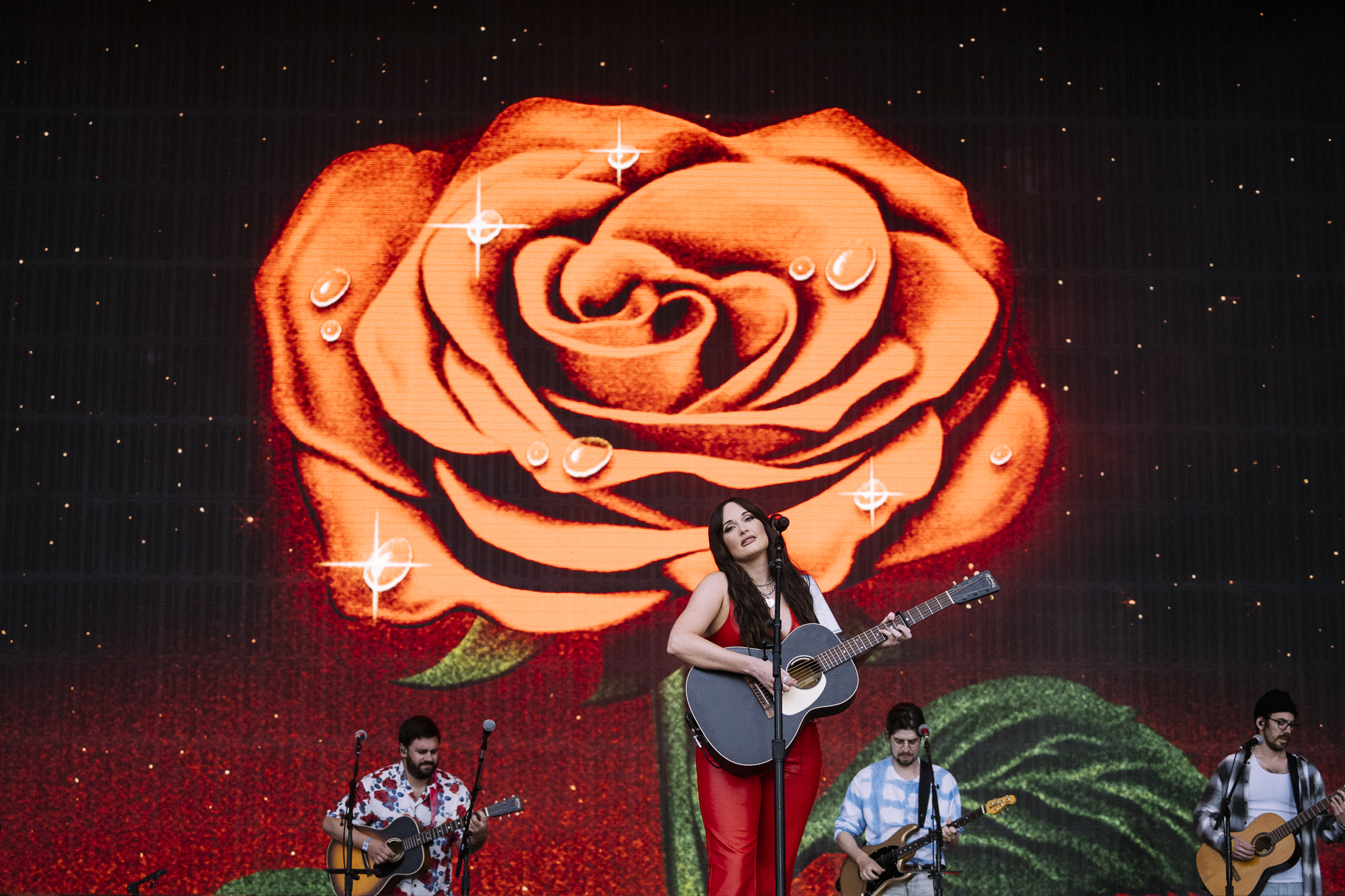 I may not be the biggest fan of Kacey Musgraves' new record, but I wouldn't miss the chance to hear some Golden Hour classics live. Besides, as she herself acknowledged, the timing was perfect: "Y'all wanna hear some Golden Hour?" Musgraves said after opening with a few highlights from star-crossed. "It is golden hour, after all." But I was surprised by how much I was won over by her delivery of the star-crossed tracks; my qualms with that album were mostly technical, but Musgraves and her band really made them shine, lending them a rockier, more organic feel.
It didn't hurt that Musgraves seemed genuinely stoked to be giving her first festival appearance since 2019, noting (ironically) how safer things felt compared to her home country and that all Spanish people are hot. (Charli XCX would later echo that sentiment.) Which, of course, made the Golden Hour cuts sound even better; after all, nothing beats the whole crowd dancing to 'High Horse' and singing along to 'Lonely Weekend'. When she closed her set with 'Rainbow' and 'Slow Burn', it was absolutely breathtaking. No "almost" needed here, folks.
Charli XCX's Electrifying Ride, Featuring Rina Sawayama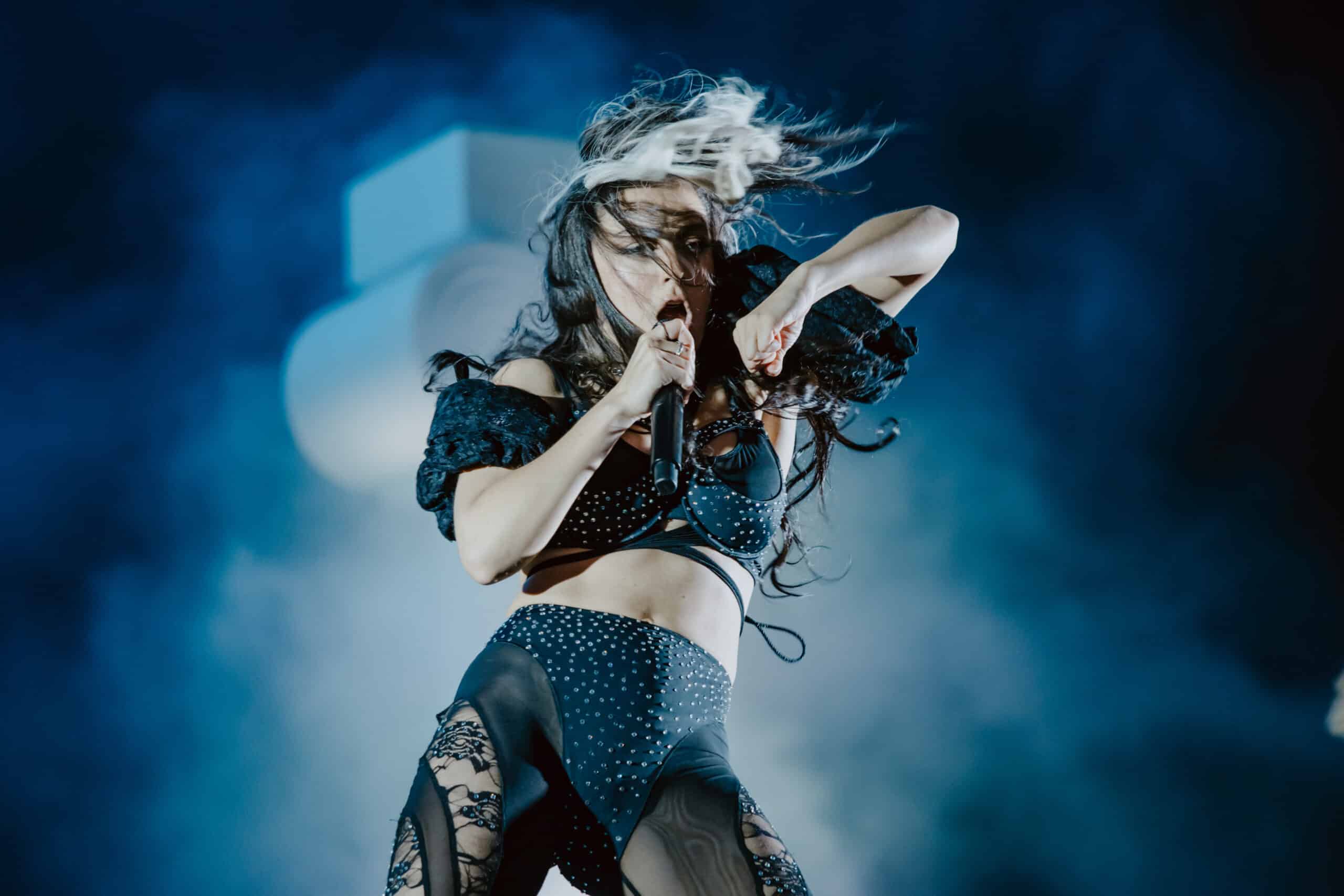 After the end of Musgraves' performance, walking over to the Pull & Bear stage felt like crash landing into Charli XCX's set – within minutes, the party had already begun. 'Lightning' was the best way to kick off what ended up being an electrifying ride through her discography, with Charli channeling the main pop girl energy of her new album and seamlessly translating it to every other one of her eras. Given the focus on aesthetics that has marked the CRASH rollout, it's no surprise the accompanying visuals were nothing but striking, but they never detracted from Charli's presence, or that of the two incredible dancers who joined her.
Whether delivering highlights from CRASH, launching into 'Vroom Vroom', or taking us back to 'Boom Clap', Charli gave it her all, and the response from the audience was equally fervent. But the most special moment came when Rina Sawayama showed up to sing her verse on 'Beg for You', their natural chemistry onstage somewhat buried in the recorded version. (Her appearance was a given, as Sawayama was scheduled to perform her own set later that night). Rather than merely embracing her latest, 80s-inspired persona, Charli's show presented them all as part of the same, unstoppable creative force.
100 gecs' Brain-Melting Sonic Wizardry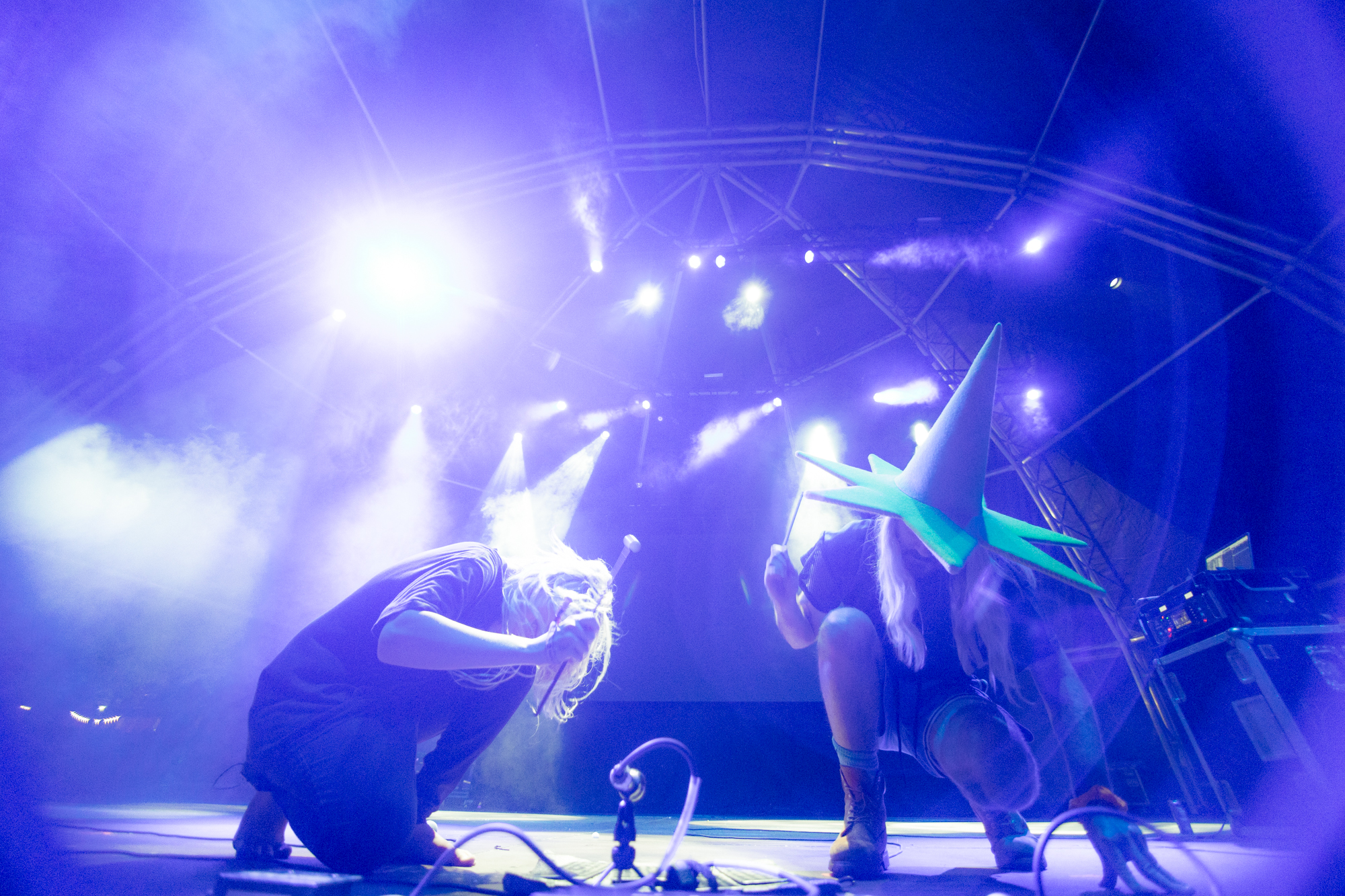 As a fan of forward-thinking pop, nothing made more sense than seeing Charli XCX, Rina Sawayama, and 100 gecs one after the other on the same night. Except that catching Sawayama's set, which for some reason took place on the other end of the map, turned out to be practically impossible – merely getting through the Tame Impala crowd took me ages. I ended up taking a break before heading over to the Plenitude stage just after midnight, excited to see what Lauren Les and Dylan Brady's live show had to offer. With Brady donning the yellow wizard costume seen on their recent visuals, it didn't take long for the duo to drive the crowd insane as they launched into 'stupid horse'.
Although there were fewer people onstage than the other shows I'd seen so far, it was the first set that felt like watching an actual band perform, even when they weren't playing any instruments. Mixing old songs with new and unreleased ones, they kept things exhilirating and chaotically fun throughout (though I can't help but imagine what would happen if Charli XCX joined them for 'ringtone', as she does on the remix). As they careened through (at this stage) classic hyperpop and pop punk and digitized black metal, what held it all together was their goofy humour and endearingly sincere personality. Only 100 gecs could sandwich their most earnestly emotional song ('Stronger', for which they both picked up an acoustic guitar) in between one about getting your teeth removed (which alternates between ballad-y verses and a ska chorus) and another about a barf-inducing smell.
People Lose Their Minds at the black midi Show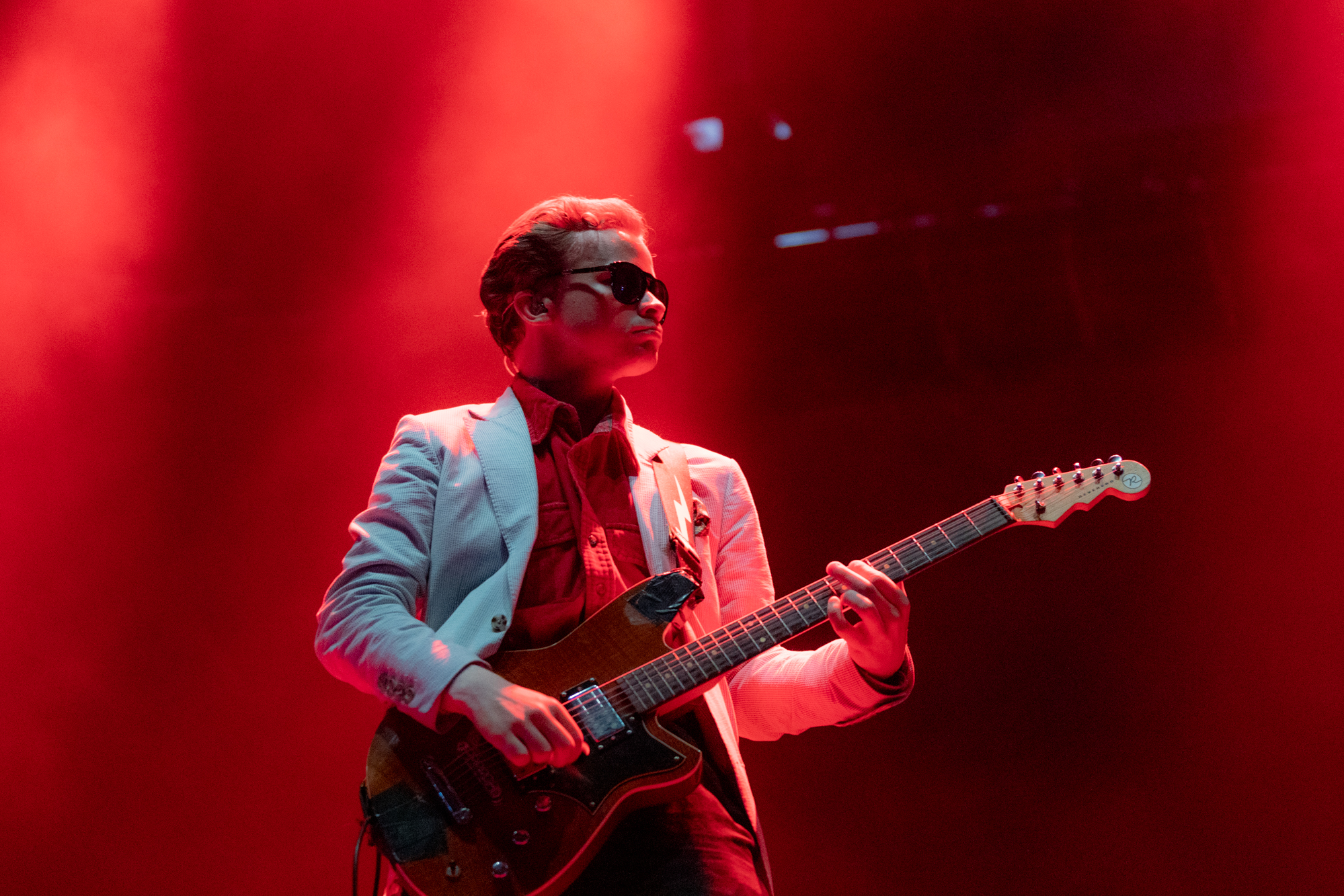 The Primavera organizers probably know there is a certain kind of music fan there who's there for 100 gecs but would happily wait another hour for black midi to take the same stage. But I don't think anyone expected them to come out hyping themselves up to ROSALÍA's 'SAOKO', and though I knew about their ardent fanbase, the wild response to every song they went on to play was honestly kind of overwhelming. While the band's second album, Cavalcade, is different from Schlagenheim in that it utilizes a broader range of dynamics, here they narrowed their focus on visceral, propulsive art-rock, and for good reason; it's what drew the biggest reaction. There were fans who sang along not just to the lyrics but the riffs, but what struck me the most were those who exclaimed in awe at the end of, say, one of Kaidi Akinnibi's scorching sax solos. It's rare that a band you know so well manages to consistently amaze you, particularly when you're seeing them live first and foremost in order to lose your shit.
Otoboke Beaver's Frenzied, Maximalist Punk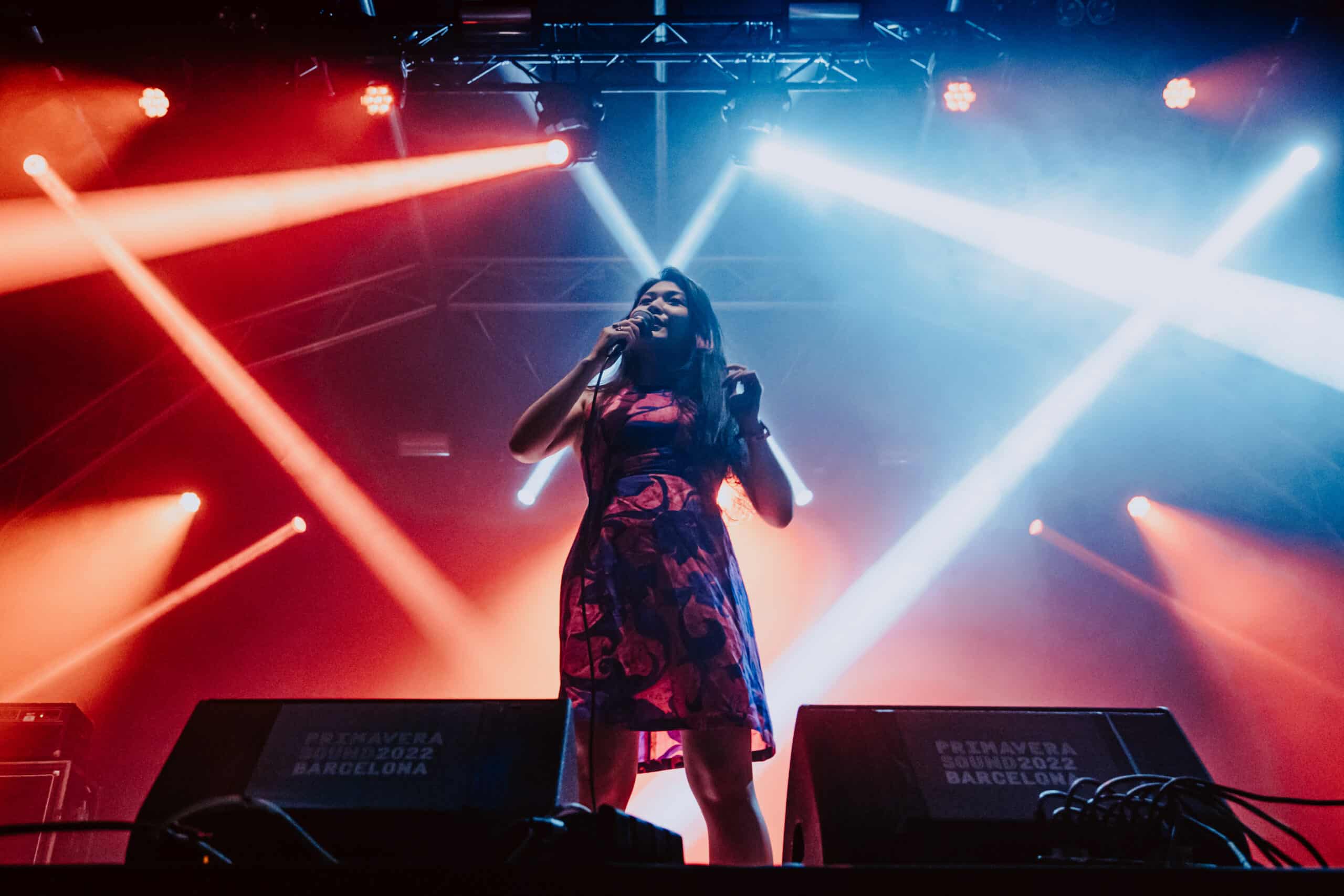 I haven't had the time to really dig into the catalog of Japanese quartet Otoboke Beaver, but I enjoyed their new LP Super Champon enough to know I shouldn't miss them live. I don't think anyone, regardless of their familiarity with the group, could be anything but astounded by their blistering 3am set at the Ouigo stage, where they showcased their ferocious, relentlessly maximalist, genre-melting take on punk. They pumped out what seemed like an endless stream of songs that are full of abrupt changes and manic repetitions, with lead vocalist Accorinrin holding a commanding presence as her bandmates thrashed their instruments at superhuman speeds. By the end, the crowd was left chanting for one more song; I'm sure Otoboke Beaver would have been delighted to deliver, but the lights soon went off. Still, the band made sure no one in attendance would forget their name.