Brooklyn singer-songwriter Nisa has announced a new EP, Exaggerate, sharing its first single and title track. The EP was produced by Nate Amos (of Water From Your Eyes and My Idea) and comes out on September 30 via Hit the North Records. Listen to 'Exaggerate' below.
"I had a bit of a personal reckoning last year that resulted in writing a lot of experimental pop music," Nisa Lumaj explained in a press release. "Some of these songs began to flourish because I was lyrically all over the place. I started sorting them all out into moments where I felt I was connecting with myself and figuring out ways to communicate. Sometimes I feel like I emotionally have trouble sitting in the present moment. This EP was about wanting to will myself into the present and, like, feel things."
Exaggerate will follow Nisa's  Time To Plant Tears EP, which arrived last December.
Exaggerate EP Cover Artwork: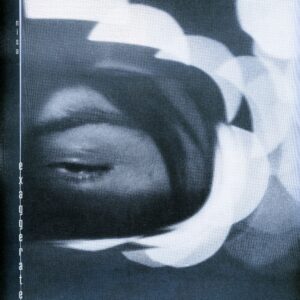 Exaggerate EP Tracklist:
1. Nothing
2. Exaggerate
3. Affection
4. Sever