UK artist NANCY has announced that his debut LP, English Leather, will be out on October 28 via Blame Recordings. To celebrate the announcement, NANCY has unveiled the new single 'Would You Be My Judy?', which follows the previously released track 'I Hate Rock & Roll'. Check it out below.
"When I was 18 I moved from Sunderland to Brighton," NANCY said of the new song in a statement. "It was a culture shock, a mix of the thrilling, terrifying and profound. My song 'Judy' is a story of mine from that time, when I was learning who I was, experimenting and exploring everything that life had to offer me."
English Leather will follow NANCY's 2021 mini-LP 7 Foot Tall Post-Suicidal Feel Good Blues.
English Leather Cover Artwork: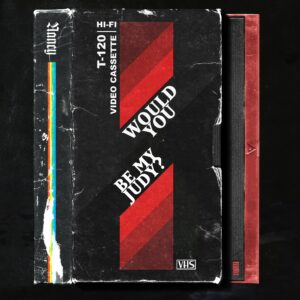 English Leather Tracklist:
1. English Leather
2. Can't Get Rid Of You
3. Would You Be My Judy?
4. Ruby
5. Moonlight
6. Driftwood
7. I Caught Feelings
8. I Hate Rock & Roll
9. Black Choral Bells
10. -Sweet Like Sugarcane