Mabe Fratti has announced a new album titled Se Ve Desde Aquí, which is set for release on October 14 via Unheard of Hope. Its first single, 'Cada músculo', arrives today alongside a video directed by Nika Milano. Watch and listen below.
"'Cada músculo' is a song where Mabe Fratti explores the metaphor of how the world is shaped: every single part of your life, of a space, of our surroundings becomes automatically a part of you, of the way you experience and sense the world and how you transform along with it," Milano said in a statement. "In the video, the voice is given to a space (that appears to be empty) using the microphone as a symbol, making reference to the lyric 'every muscle has a voice.'"
Fratti described the sound of the album as "less protected" and "informed through the aesthetics of rawness, and a 'dirtiness." She explained: "I did layering but it's more in specific moments. I wanted to be as raw as possible and try to avoid overdubbing the same instrument as much as I could, leaving space to break my own rules in the process."
Se Ve Desde Aquí will follow Fratti's 2021 sophomore LP, Será que ahora podremos entendernos?. Check out our Artist Spotlight interview with Mabe Fratti.
Se Ve Desde Aquí Cover Artwork: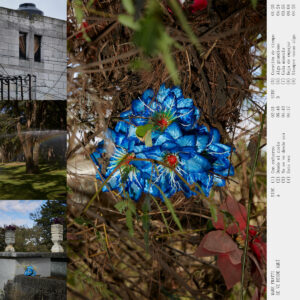 Se Ve Desde Aquí Tracklist:
1. Con Esfuerzo
2. Desde el cielo
3. No se ve desde acá
4. Esta Vez
5. Cuestión de tiempo
6. Algo grandioso
7. Cada Músculo
8. Deja de empujar
9. Siempre tocas algo