King Gizzard and the Lizard Wizard have announced three new albums – Ice, Death, Planets, Lungs, Mushrooms and Lava, Laminated Denim, and Changes — which will all drop in October. Ice, Death, Planets, Lungs, Mushrooms and Lava arrives on October 7, followed by Laminated Denim on October 12 and Changes on October 28. Check out the new single 'Ice V' below, along with the details for each LP.
Discussing Ice, Death, Planets, Lungs, Mushrooms, the band's Stu Mackenzie said in a statement: "All we had prepared as we walked into the studio were these seven song titles. I have a list on my phone of hundreds of possible song titles. I'll never use most of them, but they're words and phrases I feel could be digested into King Gizzard-world."
Of Laminated Denim, Mackenzie noted that the title is "an anagram of Made In Timeland," the King Gizard record that came out in March.
"I think of Changes as a song-cycle," Mackenzie said of the band's fifth album of 2022. "Every song is built around this one chord progression — every track is like a variation on a theme. But I don't know if we had the musical vocabulary yet to complete the idea at that time. We recorded some of it then, including the version of 'Exploding Suns' that's on the finished album. But when the sessions were over, it just never felt done. It was like this idea that was in our heads, but we just couldn't reach. We just didn't know yet how to do what we wanted to do."
"It's not necessarily our most complex record, but every little piece and each sound you hear has been thought about a lot," Mackenzie added.
Ice, Death, Planets, Lungs, Mushrooms and Lava Cover Artwork: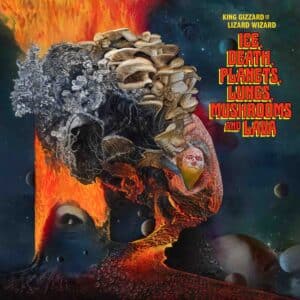 Ice, Death, Planets, Lungs, Mushrooms and Lava Tracklist:
1. Mycelium
2. Ice V
3. Magma
4. Lava
5. Hell's Itch
6. Iron Lung
7. Gliese 710
Laminated Denim Cover Artwork: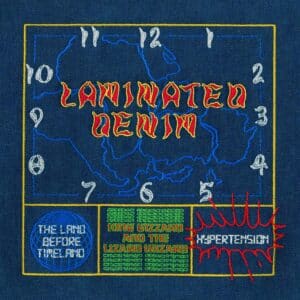 Laminated Denim Tracklist:
1. The Land Before Timeland
2. Hypertension
Changes Cover Artwork: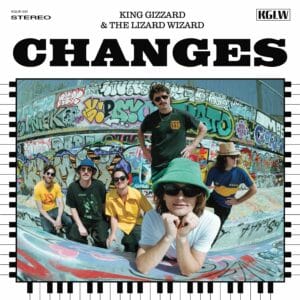 Changes Tracklist:
1. Change
2. Hate Dancin'
3. Astroturf
4. No Body
5. Gondii
6. Exploding Suns
7. Short Change