Phoenix have announced Alpha Zulu, their first new album in five years. The follow-up to 2017's Ti Amo arrives on November 4 via Loyaute/Glassnote. It was self-produced by the and recorded in Paris' Musée des Arts Décoratifs, which sits in the Palais du Louvre. To accompany the announcement, they've shared a new song called 'Tonight', which features Vampire Weekend's Ezra Koenig. Check out its Oscar Boyson-directed video below, along with the album artwork and tracklist.
"We felt it would be a fantastic adventure to create something out of nothing in a museum," the band's Laurent "Branco" Brancowitz said of the recording process in a statement. "And so with the pandemic, we could live exactly this scene, to be alone in an empty museum."
"I was a bit afraid, when there was too much beauty around us, that to create something could be a bit hard," guitarist Christian Mazzalai added. "But it was the opposite: We couldn't stop producing music. In these first 10 days, we wrote almost all of the album."
Earlier this year, Phoenix released Alpha Zulu's title track.
Alpha Zulu Tracklist: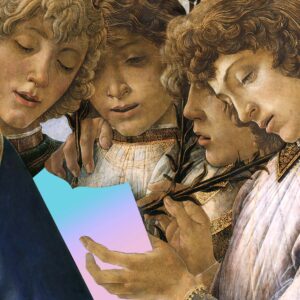 Alpha Zulu Tracklist:
1. Alpha Zulu
2. Tonight [feat. Ezra Koenig]
3. The Only One
4. After Midnight
5. Winter Solstice
6. Season 2
7. Artefact
8. All Eyes on Me
9. My Elixir
10. Identical