Rozi Plain has announced her new album, Prize, which will arrive on January 13, 2023 via Memphis Industries. Today, Plain has previewed the album with the new single 'Agreeing for Two', which features Alabaster dePlume on saxophone and This Is The Kit's Kate Stables on backing vocals. Check out its accompanying video below, and scroll down for the LP's cover art and tracklist.
"This song was started when I spent a week on the Isle of Eigg writing new music," Plain explained in a press release. "Mainly it's thinking about how easy it can be to unknowingly make decisions on behalf of other people, thinking you might know what's best or right for a situation where as maybe it's just what was easiest for you… I love the saxophone line that Alabaster Deplume added – brings a bit of his trademark heart and hopefulness."
Prize will follow Plain's 2019 record What a Boost.
Prize Cover Artwork: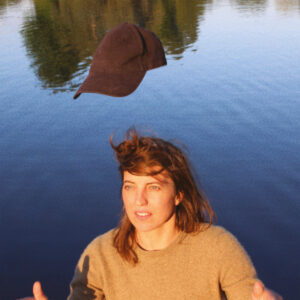 Prize Tracklist:
1. Agreeing For Two
2. Complicated
3. Help
4. Prove Your Good
5. Conversation
6. Painted The Room
7. Sore
8. Spot Thirteen
9. Standing Up
10. Blink