Runnner, the moniker of LA-based songwriter Noah Weinman, has announced his debut LP, Like Dying Stars, We're Reaching Out. It arrives on February 17 via Run for Cover, and today, Weinman has released its first single, 'i only sing about food'. Check out its accompanying video below.
"I wrote this song at my friend's house one morning," Weinman said in a press release. "They were on a phone call in the other room so I remember playing very quietly and kind of mumbling until I just started saying 'I'm an idiot,' which made me laugh so I decided it was a good starting point. It's a song about trying to reckon the discord between how I thought of myself and how I felt like I was presenting myself. I was in a stage in my relationship where I wanted so badly to be known on all sides and layers, but felt frustrated at my attempts to convey them. For both production and video, I was really inspired by Madonna's work from the late 90's for the Music and Ray of Light records."
Like Dying Stars, We're Reaching Out will follow Runnner's 2021 collection Always Repeating. Earlier this year, he unveiled the song 'Vines to Make It All Worth It'.
Like Dying Stars, We're Reaching Out Cover Artwork: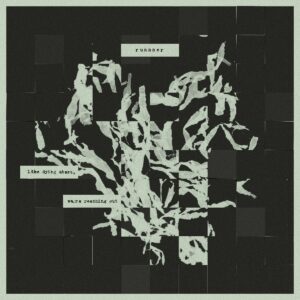 Like Dying Stars, We're Reaching Out Tracklist:
1. plexiglass
2. i only sing about food
3. bike again
4. raincoat
5. chess with friends
6. reach
7. noah needs a haircut
8. runnning in place at the edge of the map
9. scabpicker
10. string
11. NYE
12. a map for your birthday