Toronto's Maryam Said, who records as poolblood, has announced her debut album, mole, which is due out January 13, 2023 via Next Door Records. It includes the previously shared song twinkie', as well as a new track called 'shabby', which arrives with a self-directed video starring Shamir and Drew Harmon, who also played guitar and drums on the track. Check it out below, along with album's cover art and tracklist.
"It's a trippy video celebrating friendship!" Said remarked in a press release. "I wrote this with one of my best friends in mind as I really wanted to write something to express my love for my friends."
mole was produced with Louie Short and Shamir and features additional contributions from Christian Lee Hutson, Eliza Niemi, Dorothea Paas, Grant Pavol, Victoria Bury, Annie Truscott, Nick Short, and Drew and Jeremy Harmon. "I wanted to capture all of the uncomfortable moments in all of my relationships, writing about the discomfort and not sensitising it," Said explained.
mole Cover Artwork: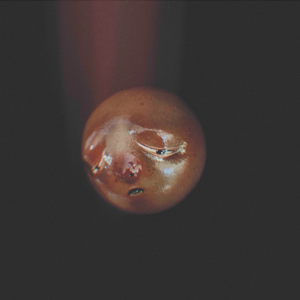 mole Tracklist:
1. <3
2. wfy
3. shabby
4. twinkie
5. voyager
6. null
7. beam
8. sorry
9. my little room