Braids have announced their new album Euphoric Recall, which is slated to come out on April 28 via Secret City Records. Today, the Canadian experimental pop outfit has previewed their fifth studio effort with a new track called 'Evolution'. Check it out and see the album's cover art and tracklist below.
"Evolution in and of itself is a patient act," singer/guitarist Raphaelle Standell-Preston said in a press release. "Our pursuit of the individual self, which comprises all realms of human emotion, is sweetened with the intention and act of patience from ourselves, from those that we love and those who love us."
"How you cultivate your heart space is extremely important to the outcome of what you are pursuing," Standell-Preston added. "I think that when we are operating from a place of safety and feeling loved and have intentions of loving, we can access really interesting places."
Euphoric Recall includes the previously unveiled single 'Retriever'. Braids' last album was 2020's Shadow Offering.
Euphoric Recall Cover Artwork: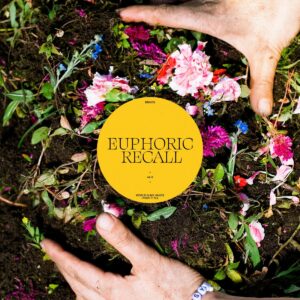 Euphoric Recall Tracklist:
1. Supernova Apple
2. Evolution
3. Left_Right
4. Millennia
5. Lucky Star
6. Retriever
7. Euphoric Recall