The Tallest Man on Earth has announced his first album of original songs in four years. Henry St., the follow-up to 2019's I Love You. It's a Fever Dream., comes out April 14 via ANTI-. Today's announcement comes with the release of a new single called 'Every Little Heart'. Check out its Jeroen Dankers–directed video below, along with the album's cover art and tracklist.
Produced by Sylvan Esso's Nick Sanborn, Henry St. features contributions from Ryan Gustafson (guitar, lap steel, ukulele), TJ Maiani (drums), CJ Camerieri (trumpet, French horn), Phil Cook (piano, organ), Rob Moose, yMusic (strings), and Adam Schatz (saxophone).
"Henry St. is the most playful, most me album yet, because it covers so many of the different noises in my head," Kristian Matsson said in a statement. "When you overthink things, you get further away from your original ideas. And God knows I overthink things when I'm by myself." The time in isolation also brought him some newfound peace of mind. "Having been away from it taught me that making music and performing is what I'm doing for the rest of my life, and I'm so grateful for it. It has given me new confidence and playfulness. This is what I do. It's unconditional."
Last year, the Tallest Man on Earth released the covers collection Too Late for Edelweiss.
Henry St. Cover Artwork: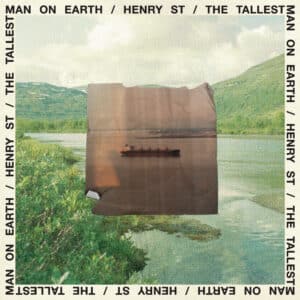 Henry St. Tracklist:
1. Bless You
2. Looking for Love
3. Every Little Heart
4. Slowly Rivers Turn
5. Major League
6. Henry Street
7. In Your Garden Still
8. Goodbye (Goodbye Lonesome)
9. Italy
10. New Religion
11. Foothills