In this segment, we showcase the most notable albums out each week. Here are the albums out on February 3, 2023:
---
Young Fathers, Heavy Heavy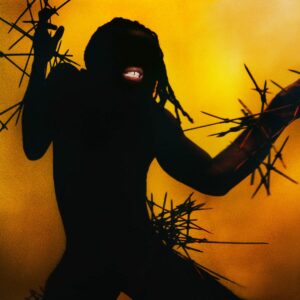 Young Fathers are back with their first album since 2018's Cocoa Sugar. Out now via Ninja Tune, Heavy Heavy spans 10 tracks, including the previously released singles 'Geronimo', 'I Saw', 'Tell Somebody', and 'Rice'. "Heavy Heavy could be a mood, or it could describe the smoothed granite of bass that supports the sound," the Scottish trio remarked in press materials. "Or, it could be a nod to the natural progression of boys to grown men and the inevitable toll of living, a joyous burden, relationships, family, the natural momentum of a group that has been around long enough to witness massive changes."
---
The WAEVE, The WAEVE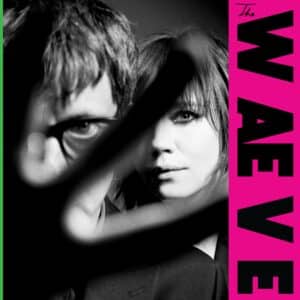 The WAEVE, the self-titled debut album by the new project of Blur guitarist Graham Coxon and Rose Elinor Dougall, has arrived via Transgressive. The duo, who met backstage at a London benefit in late 2020, drew inspiration from "a shared love of English folk music, storytelling and the associated landscapes of their beleaguered island," according to a press release. The LP was co-produced alongside James Ford (Arctic Monkeys, Florence & The Machine, Foals, HAIM) and includes the advance singles 'Kill Me Again', 'Can I Call You', 'Drowning', and 'Over and Over'. Read our review of The WAEVE.
---
Shania Twain, Queen of Me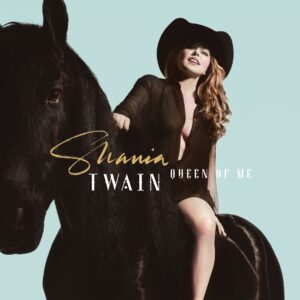 Shania Twain has released a new album, Queen of Me, via Republic Nashville. It marks the singer's sixth studio LP, following 2017's Now. "These days, I'm feeling very comfortable in my own skin – and I think this album reflects that musically," Twain wrote in an Instagram post announcing the record. "Life is short and I want to be uplifted, colorful, unapologetic and empowered. I want to carry a clear message, particularly as a woman, to always remember my power and I hope the songs are a reminder to you, of that same power inside you!"
---
The Men, New York City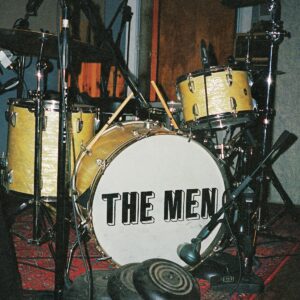 The Men have returned with their ninth album, New York City, out now via Fuzz Club. Band members Nick Chiericozzi and Mark Perro started tracking the LP by themselves before enlisting Guided By Voices producer Travis Harrison to record the album live to 2″ tape. "When everyone left NYC, the sewer opened and we crawled out," the group shared in a statement. "These songs became the blood of the band as the band could only exist for and of these songs. There was no place else to hang their hats. Without making this record, the group would not exist, so there really wasn't another option. NYC is fluid. It means a lot of different things to all kinds of people. We present the record in that spirit."
---
The Go! Team, Get Up Sequences Part Two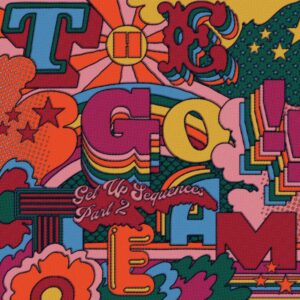 The Go! Team have come out with the follow-up to their 2021 record Get Up Sequences Part One. Out now via Memphis Industries, the album was preceded by a string of singles, including the IndigoYaj-assisted 'Divebomb' and 'Look Away, Look Away' featuring the Star Feminine Band. Get Up Sequences Part Two also includes guest appearances by Apples In Stereo's Hilarie Bratset, Lucie Too's Kokubo Chisato, Neha Hatwar, Nitty Scott, and more. In press materials, the group's Ian Parton described it as "an international patchwork. A global fruit salad. A United Nations of Sound."
---
Sunny War, Anarchist Gospel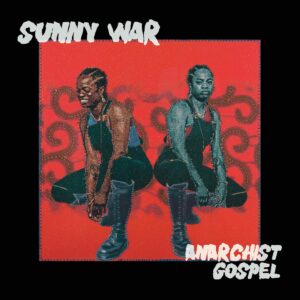 Country-punk artist Sunny War has released her latest LP, Anarchist Gospel, via New West Records. Produced by Andrija Tokic, the LP features contributions by Jim James of My Morning Jacket, Allison Russell, David Rawlings, Jack Lawrence of the Raconteurs, Micah Nelson, The Deslondes' John James Tourville, Kyshona Armstrong, Dennis Crouch, The School Zone Children's Choir, and more. "This album represents such a crazy period in my life, between the breakup and the move to Nashville and my dad dying," War explained in a statement. "But now I feel like the worst parts are over. What I learned, I think, is that the best thing to do is just to feel everything and deal with it. Just feel everything."
---
M(h)aol, Attachment Styles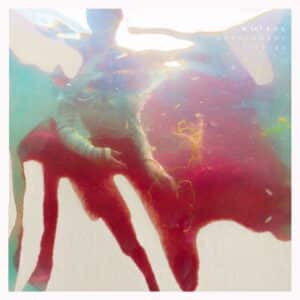 Released via TULLE Collective, Attachment Styles is the debut full-length by M(h)aol, the UK five-piece made up of Róisín Nic Ghearailt, Constance Keane, Jamie Hyland, Zoë Greenway, and Sean Nolan. Hyland produced, mixed, and mastered the album, which utilizes the theory of attachment styles as an overarching theme. "With Attachment Styles as an album overall I tried to incorporate more joy and humour into it," Ghearailt said of the album in press materials. "With any kind of political music, you're attempting to do your bit to create a better future and that's exciting. It shows that you believe a better future is possible."
---
Loscil & Lawrence English, Colours of Air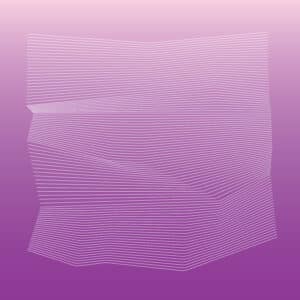 Lawrence English and loscil (aka Scott Morgan) have issued a new collaborative album titled Colours of Air. Born out of a conversation around the idea of "rich sources" in electronic music, the LP features recordings taken from a century-old pipe organ at the historic Old Museum in Brisbane, Australia. In a press release, the pair described the resulting album as "an iterative project, a reduction and eventual expansion."
---
Other albums out today:
Hamish Hawk, Angel Numbers; Robert Forster, The Candle and the Flame;  Ibex Clone, All Channels Clear; All Out War, Celestial Rot; The Psychotic Monks, Pink Colour Surgery; Fantastic Negrito, Grandfather Courage; Ava Vegas, Desert Songs; Say Hi, Elocution Prattle; Pavel Milyakov, project mirrors.