Jimmy LaValle, aka the Album Leaf, has announced his first new LP in seven years. Future Falling, the follow-up to 2016's Between Waves, lands on May 5 via Nettwerk. Today's announcement comes with the release of the new single 'Near', a collaboration with Bat for Lashes' Natasha Khan. Check it out and find the album artwork and tracklist below.
"I had sent Natasha a song I was working on to see if she'd be up collaborating," LaValle said of 'Near' in a statement. "We spent an afternoon in my studio while she sang a handful of ideas over the piece. I took those ideas and created something new inspired by her vocal. I really wanted to create something to support the dreamlike narrative she was painting. It was all very natural."
Khan added: "We worked organically, I was building vocals over Jimmy's music; playing with melodies and words… he then took it away and sculpted it into what became 'Near.' The imagery was of going deep into a dark forest with a small glimmer of safety, something precious and secret. Sort of an ambient fairytale. It was very spontaneous and fun to improvise."
Talking about the process behind Future Falling, LaValle explained:
During the pandemic, I created new music almost daily. I had amassed a daunting amount of new material that I felt connected with, that it almost acted more like a road block. I experimented with a lot of audio manipulating, learning new tricks and staying true to my love of analogue synthesizers. I finally settled on a collection of songs, and after second-guessing all of them, I reached out to multiple friends and collaborators to contribute. With those contributions, I was able to craft a record that represents both the time I spend alone discovering and creating while keeping the collaborative spirit that I have always been inspired by.
Future Falling Cover Artwork: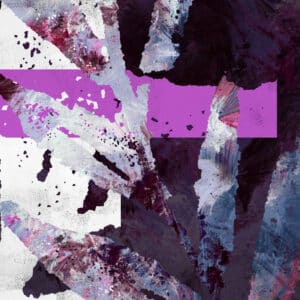 Future Falling Tracklist:
1. Prologue
2. Dust Collects
3. Afterglow [feat. Kimbra]
4. Breathe
5. Future Falling
6. Cycles
7. Give in
8. Stride
9. Near [feat. Bat for Lashes]
10. Epilogue