Hull-based shoegaze band bdrmm have signed to Mogwai's Rock Action and announced a new album, I Don't Know, out June 30. They've also shared the new single 'It's Just a Bit of Blood', alongside a video directed by Chris Tomsett. Check it out below.
"We're so excited to have signed to Rock Action," bdrmm said in a statement. "After touring with Mogwai and forming such a close relationship with them, we feel blessed to have been invited to work with them and their team. To be on the same label as Arab Strap too? I mean, say no more.."
Following their 2020 debut LP Bedroom, the album was recorded with longtime collaborator Alex Greaves at the Nave Studios in Leeds. Of the new track, the band's Ryan Smith explained:
Most people who have seen us tour will recognise this track. The more we played it, the more it dawned on us it was becoming something special, and an integral part of our set. Lyrically, it stems from my recent mental health awareness. I'd become depressed and very socially anxious, I really felt like I had changed and didn't know who I was. I am lucky enough to be surrounded by three of my brothers within this band – one literally by blood – and have always been able to be myself with them. It's about realising what you have and remembering that when you can't see it.
I Don't Know Cover Artwork: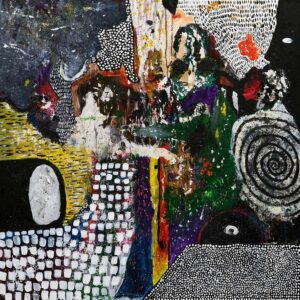 I Don't Know Tracklist:
1. Alps
2. Be Careful
3. It's Just A Bit Of Blood
4. We Fall Apart
5. Advertisement One
6. Hidden Cinema
7. Pulling Stitches
8. A Final Movement